The President's Message
I want to take this opportunity to again state unequivocally that the University of Hartford strongly condemns all forms of discrimination, bias, racism, bigotry, and hate. Our Values Statement underscores our commitment to diversity and inclusion. The statement is designed to be both descriptive and aspirational. It is who we are and who we aspire to be. The University of Hartford continues to work on creating a welcoming, safe, and supportive community for all students, staff, and faculty. We need to talk to each other and listen to each other. We need to recognize, acknowledge, and then work to eradicate inequity and injustice.
Christine Grant, Executive Director for Diversity and Community Engagement
As Executive Director, Christine reports to the President of the University. In this role, she works collaboratively with institutional leadership, departments and unit heads, along with other stakeholders to proactively ebbed diversity, equity, and inclusion strategic goals, programming, and initiatives in all areas of the University, while fostering and affirming a campus culture of equity and inclusion for all students, faculty, and staff.
She serves as Co-Chair for the President's Steering Committee on Diversity, Equity, and Inclusion, and Chair of the President's Community Advisory Council.
Christine Grant has been with the University for over 26 years. A member of the National Association of Diversity Officers in Higher Education (NADOHE), Grant holds a M.A. in degree in Organizational Development from the University of Hartford, and B.S. from the University of Bridgeport.
President's Steering Committee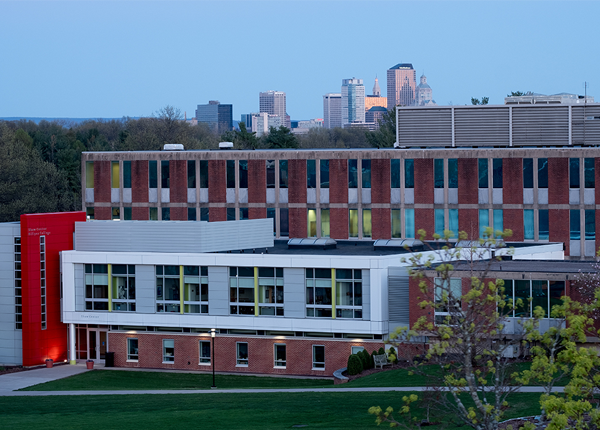 The President's Steering Committee on Diversity, Equity, and Inclusion, comprised of faculty, staff, and students, is charged with responsibility for leading, advocating, and assisting in the coordination of university-wide efforts to realize diversity initiatives and foster inclusive excellence. Specific responsibilities include supporting efforts to recruit and retain diverse populations of students, faculty, and staff; monitoring and supporting expansion of diversity of content in all academic programs; and developing plans for ongoing assessment of efforts pertaining to diversity, equity, and inclusion throughout the University. Members of this committee the committee will examine all current and new University policies to ensure they equitably affect students, faculty, and staff of all backgrounds.
Our Initiatives
Affinity Groups
UHart's affinity groups are voluntary associations composed of faculty and staff and are formed around shared identities, purposes, and common interests. These can include race, national origin, gender, sexual orientation, gender identity or expression, disability, and religion.
Learn More
Professional Development
Our faculty and staff engage in several professional development opportunities each semester. These interactive sessions explore topics such as implicit bias and avoiding micro-aggressions.
Learn More