The Presidents' College connects the curious with a wide range of offerings to enrich the mind and enhance personal perspectives.
Explore the breadth and depth of our course offerings. Browse classes and register, all in the same place!
Missed this program?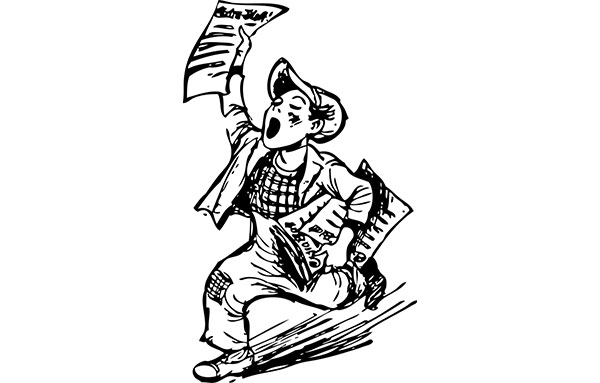 The Future of the News
JOHN DANKOSKY in conversation with fellow local journalists
The crisis in print news is upon us – and not just because of the digital revolution. As The Atlantic Monthly discusses in its November 2021 feature article, "Who Killed America's Newspapers?", a secret hedge fund has been buying up legacy newspapers, like the Chicago Tribune and the Hartford Courant, forcing cuts that threaten journalists' ability to cover the necessary ground. Join NPR media personality, John Dankosky, for a round-table with journalists from the Hartford Courant and the CT Mirror to learn how we got here and what challenges and threats journalists face as they fight to protect the objectivity and relevance of the news for our democracy. Whether you delivered the newspaper as your first real job, or grew up seeing your parents disappear behind the pages of the local daily, the Presidents' College urges you to listen in and learn what you can do to protect the news that keeps the powers-that-be in check and us in-the-know.
Need Help?
Course Registration Help
For all registration help please contact Louise Melanson by phone at 860.768.4495 or by email at melanson@hartford.edu
ITS Help Desk
Phone: 860.768.4357
Email: helpdesk@hartford.edu
Help Desk Website
Located in CC117, the Help Desk is here to provide assistance with your technology needs. Their hours of operation are Monday to Friday 7:30 a.m.–10:30 p.m..
Zoom Learning Tools
Presidents' College courses and lectures are sometimes online. Whether you are Zooming for the first time or have been invited to a WebEx meeting, we are here to help. These video conference tools are great for staying in touch with friends, families, your book club, and the Presidents' College. Below are links to resources you can use to learn more.