Gift Certificates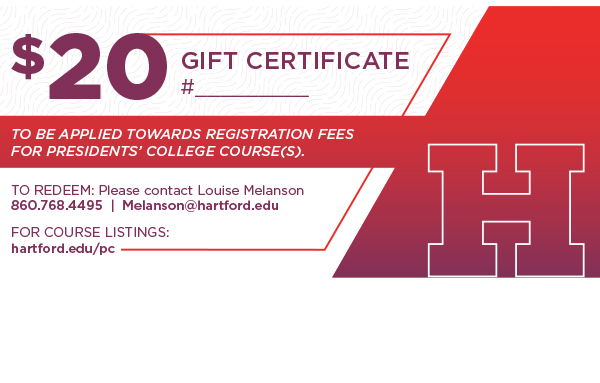 Give the gift of knowledge and connect the curious to the Presidents' College all year long. Perfect for birthdays and un-birthdays alike!
Featured Programs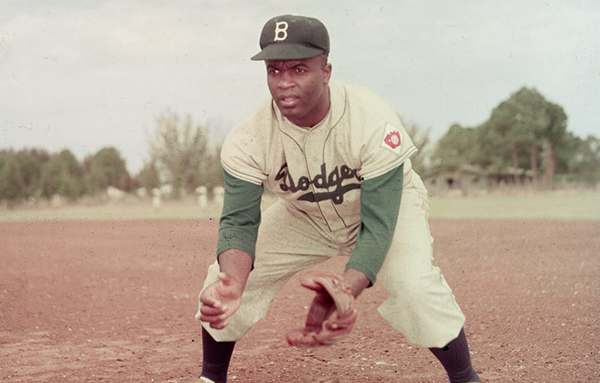 How Black and Latino Players Inspired Baseball's Golden Age: 1947-1974, with Walter Harrison
Wednesdays: February 1, 8, 15
7-8:15 p.m.
Zoom only
Tickets: $60
Starting in 1947, Jackie Robinson and Larry Doby broke Major League Baseball's unwritten color barrier. Once former Negro League players and other Black and Latino players were admitted, it opened the door for Major League Baseball's most dynamic chapter to be written – a golden age that lasted until the early '70s, when Roberto Clemente and Curt Flood changed the game's trajectory completely.  This course treats players of color who rank among the game's greats: Roy Campanella, Willie Mays, Ernie Banks, Elston Howard, Bob Gibson--and some of your nominees.  We examine their history within contemporaneous Black American history:  the integration of the armed forces (1948); Brown vs. Board of Education (1954); The Civil Rights Act of 1965; Dr. Martin Luther King, Jr.'s life, death and the aftermath.  Baseball's presence and impact was pervasive. How did it embody societal tensions of the times? What are key legacies these players, their owners and managers handed down to today's game? Note: the 2022 World Series had no Black, but plenty of Latino, players.
'Indecent' Talk about Paula Vogel's Indecent (2015) with Frank Rizzo
Tuesday, February 7
12:30–2 p.m.
KF Room/Harrison Libraries
Sunday, February 12, 2 p.m. show at Playhouse on Park with a special talk back featuring actors, the dramaturg, and the musical director, as well as the artistic director of Playhouse on Park. 
Tickets: $20 (lecture only) 
Tickets: $60 (lecture and matinee performance with talk back)
Presidents' College is partnering with the Playhouse on Park to bring you this performance and lecture.
Frank Rizzo, theater critic for Variety, talks about Paula Vogel's acclaimed play Indecent, from its 2015 world premiere by Yale Rep to its 2017 Broadway production. There it earned three Tony nominations, including for best play, and a win for director Rebecca Taichman. The drama recounts the real-life controversy surrounding the Jewish-themed play God of Vengeance, authored by Sholem Asch, for which the Broadway producer and cast were arrested and convicted of obscenity in 1923. Newsday reviewer Linda Winer wrote of the Broadway show "Has there ever been anything quite like Indecent, a play that touches — I mean deeply touches — so much rich emotion about history and the theater, anti-Semitism, homophobia, censorship, world wars, red-baiting and, oh, yes, joyful human passion?" The play, with music and movement, is at West Hartford's Playhouse on Park. First, let Frank Rizzo "set the stage" and provide context.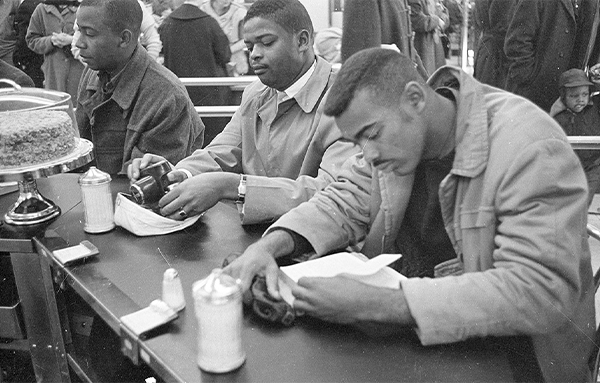 A "Read-In" for Black History Month with Dr. Markeysha Davis
Thursday, February 16
4–5:30 p.m.
Harrison Libraries
Free (But we ask that you register)
This event is co-sponsored by the Office of Diversity, Equity and Community Engagement and Harrison Libraries.
Join us at the Harrison Libraries for a Black History Month "Read-In" hosted by Dr. Markeysha Davis, Chair of Africana Studies. We have chosen this date to commemorate February 16, 1960 – the day that the Rev. Dr. Martin Luther King, Jr., engaged a crowd of students and community members at White Rock Baptist Church in Durham, North Carolina. Read more about this event and Dr. Davis.
Missed a Program?
Couldn't be with us in person? Catch up with images and recordings from past programs.
The Silent Book Club Photos
Fall Kick-Off Event Photos
The Future of the News with John Dankosky
The crisis in print news is upon us – and not just because of the digital revolution. NPR media personality, John Dankosky, lead a round-table with journalists from the Hartford Courant and the CT Mirror to learn how we got here and what challenges and threats journalists face as they fight to protect the objectivity and relevance of the news for our democracy. 
The Two Connecticuts: Conversations about Race and Place
Over four sessions, panels of informed experts examined the racism that surrounds us, in housing, schools, and the structure of our government. Learn more about the disparities that exist in our state, and what you can do about them. Listen as the experts talk about initiatives enacted in other states and proposed here in Connecticut.
Need Help?
Course Registration Help
For all registration help please contact Louise Melanson by phone at 860.768.4495 or by email at melanson@hartford.edu
ITS Help Desk
Phone: 860.768.4357
Email: helpdesk@hartford.edu
The Help Desk provides assistance with your technology needs. Their hours are Monday to Friday 7:30 a.m.–10:30 p.m..