News
Professor Gantt

 Presents on Tulsa Race Massacre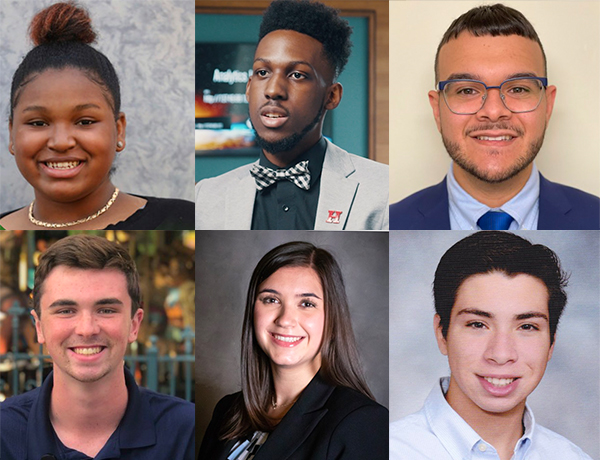 Barney Students Secure Summer Internships Through CVS Health Sponsored Learning Project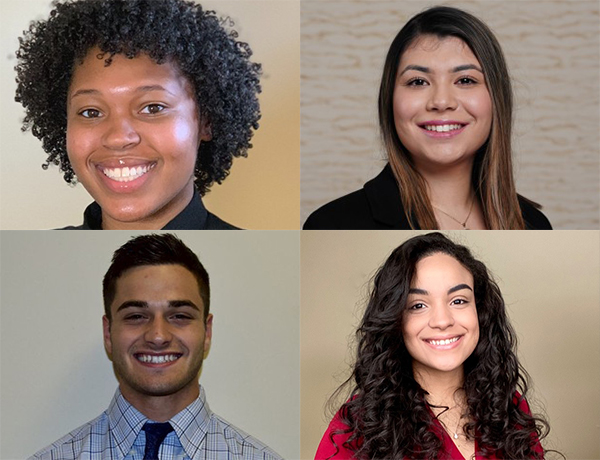 Barney Risk Management and Insurance Students Win International Risk Management Competition
More News From Barney School of Business
Barney Students Secure Summer Internships Through CVS Health Sponsored Learning Project. Read more.
Barney Risk Management and Insurance Students Win International Risk Management Competition. Read more. 
2021 Spring Hawk Hunt Business Pitch Competition Winners Announced. Read more.
Hawk Hunt Business Pitch Competition on April 15. Read more. 
Two Barney Students' Analysis Report was Published by the International Risk Management Institute. Read more. 
Barney's Risk Management and Insurance Seniors Competitively Selected to Participate in Anita Benedetti Student Involvement Program. Read more. 
18th Annual UHart Business Plan Competition on Nov. 30. Read more
Hawk Hunt Business Pitch Competition 2020. Read more. 
Two Barney Students Named Spencer Scholars for the RIMS ERM Virtual Conference 2020. Read more. 
Barney Faculty Member Shirley Wang Won 2020 Award for Innovations in Teaching and Learning. Read more.
Five UHart Alumni Were Named to The Hartford Business Journal's 40 Under Forty 2020 List. Read more.
Women Business Center Encourages Female Entrepreneurs at Women Innovate Pitch Competition. Read more.
COVID-19 upends summer internship programs. Barney School Assistant Dean Kevin Sweeney, and UHart graduate Nate Carr '20, were featured in a Hartford Business Journal article about summer internships. Read more.
Leading in the Pandemic Workshop Led by Karen Hinds, CEO of Workplace Success Group LLC. Read more.
Barney School's Online MBA Program Ranked in the Top 25 Nationally among Private Universities and Colleges. Read more.
Barney School of Business Ranked in the Eduniversal Evaluation Agency Best 1,000 Business Schools Worldwide. Read more.
Barney School's Online MBA in Supply Chain Management Program Ranked among the Ten Best in the U.S. Read more.
The Barney School of Business Hosted the 17th Annual University of Hartford Business Plan Competition. Read more. 
John Thomson, the Barney School Insurance Executive in Residence Interviewed on Captive.com. Read more.
Barney School Named a Best Business School by The Princeton Review. Read more. 
University of Hartford's Barney School of Business hosts Junior Achievement for the BE Entrepreneurial Challenge. Read more. 
Barney School of Business Addition Opens. Read more. 
Annual Events
Each year, we bring accomplished alumni, successful business people, and community leaders to campus to share their stories and offer advice to students. We are still putting the schedule together for the coming academic year, so check back for a complete list. Here are examples of our annual events.
F.I.R.M. Executive Leadership of the Year Took Place on Oct. 8, 2020
The University of Hartford's Barney School of Business honored Christopher J. Swift, chairman and chief executive officer of The Hartford, at its third annual Finance, Insurance, Risk Management, and Manufacturing (F.I.R.M.) Executive Leadership of the Year Award Dinner. FIRM was held virtually on Thursday, October 8, 2020, at 7 p.m.. Proceeds from the event will benefit scholarships, career development, and programming at the Barney School of Business.
The F.I.R.M. Executive Leadership Award honors and celebrates an industry leader who has made significant contributions in the finance, insurance, risk management, and manufacturing sectors. The inaugural F.I.R.M. event in 2019 raised over $500,000 in proceeds that will provide over a dozen students with annual partial scholarships, and create numerous career-development and leadership programs for Barney School students.
Christopher J. Swift is chairman and chief executive officer of The Hartford, a national leader in property & casualty insurance (P&C), group benefits, and mutual funds, founded in 1810. He is responsible for the company's strategy and growth, capital allocation, performance, culture, and leadership. Swift leads the company at a time of unprecedented technological innovation and continues to sharpen The Hartford's competitive advantages through the use of data, analytics and digital technology to meet the needs of consumers today and in the future.
As CEO, Swift has focused on expanding the company's capabilities and geographic reach through organic growth and strategic investments, including the purchase of Aetna's U.S. group life and disability business in 2017 and The Navigators Group, Inc., a specialty lines property and casualty business, in 2019. He also completed the company's exit from the run-off life and annuity business, providing greater financial flexibility, and improving The Hartford's ROE and earnings growth profile.
Swift joined The Hartford in March 2010 as executive vice president and chief financial officer. In that position, he played a central role in the company's strategic transformation to focus on the P&C, group benefits and mutual funds businesses, as well as strengthening the balance sheet through the sale of its individual life and retirement plans businesses, reducing debt, and creating greater balance-sheet strength.
Previously, Swift held senior leadership and finance roles at American International Group (AIG). He began his career as a certified public accountant at KPMG LLP focused on financial services and was eventually appointed head of the Global Insurance Industry Practice.
Swift earned a bachelor's degree in accounting from Marquette University, where he is also a trustee. He is on the executive committee and board of directors of the American Property Casualty Association (APCIA) and a member of the Business Council, Committee Encouraging Corporate Philanthropy and the U.S. Dept. of Treasury's Federal Advisory Committee on Insurance.
Theodore D. Veru Symposium
The Veru Symposium brings to campus world-renowned business and public leaders, providing students, faculty, and friends with access to esteemed thought leaders. The event is sponsored Barney School alumnus Peter Veru, and is named in honor of his father, Theodore Veru.  
The 2019 Symposium featured Vivian Pfeiffer BBA '85, MBA '86, a highly recognized specialist in contemporary and Latin American art.
Ellsworth Lecture
This lecture series promotes an awareness of and an appreciation for the American business system. It was created in 1979 by Ensign-Bickford Industries, Inc. to honor its former chairman, the late John E. Ellsworth.
Hayley Foster '94, the founder and chief fostering officer of Foster Inc., was this year's speaker.
Corine T. Norgaard Women in Leadership Lecture
Susan Coleman, a professor of finance in the Barney School of Business, delivered the 2019 Corinne T. Norgaard Women in Leadership Lecture. Coleman is noted for her research that focuses on women entrepreneurs and access to capital for women-owned and minority-owned businesses, 
The Corine T. Norgaard Lecture is presented by the Barney School of Business in partnership with the Entrepreneurial Center and Women's Business Center, Office of Institutional Advancement, Presidents' College, and The Women's Advancement Initiative. Corine Norgaard was a beloved Barney School of Business professor, distinguished scholar, and dean who passed away in 2011.
Admission Events
If you have any questions about the events, or you would like to schedule a 1:1 virtual visit, please feel free to contact Liz Hodge, Manager of Undergraduate Admission and Services at the Barney School of Business.
Liz is in the office on Monday, Wednesday, and Friday. You can also connect with her virtually all week. 860.768.5407 or elhodge@hartford.edu
Events for Accepted Students
Register for one or more virtual events to learn about financial aid, residence halls, dining, career services and more! Many of the sessions are led by current UHart students.