Architecture Summer Institute
The Architecture Summer Institute is an exclusive opportunity for rising high school juniors and seniors to explore a three-week, immersive experience in architecture and design. 
This pre-college program offers you a hands-on opportunity to explore the fundamental elements of the architecture field while gaining valuable college experience. For three weeks, you will be immersed in the industry of architecture and design.
Why Enroll?
If you have an interest in design, art, architecture, construction, graphics, or related interests, this is the summer program for you! During the program, you will:
Learn a range of content focused on architectural practice including design, history, theory, structures, construction, and technology.


Conduct collaborative, project-based learning in well-equipped architecture studios.


Network with industry professionals through field trips to architecture firms and construction sites, and touring significant buildings in the Hartford area.


Earn (3) college credits that can be applied to the University of Hartford per the discretion of the school or College.


Begin developing your own design portfolio!
*credits may be accepted at other universities/colleges but are subject to their institutional review for transfer eligibility based on their program and review of your portfolio.
Eligibility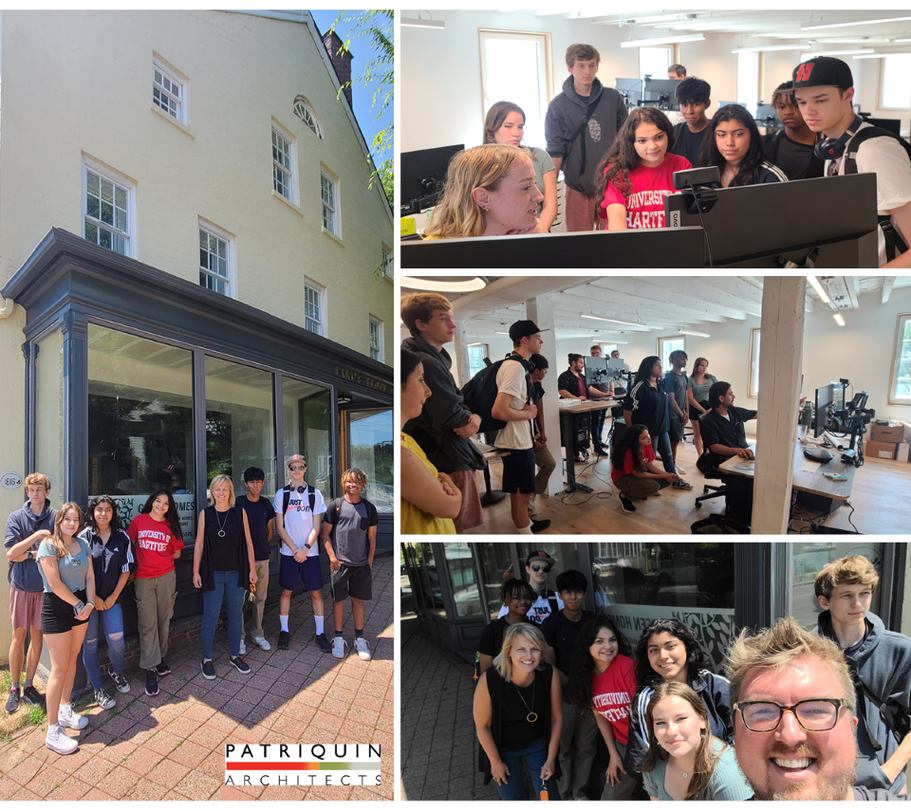 Students eligible for the program are:
Rising high school juniors and seniors.
Living in a commutable radius (about 50 miles) of the University of Hartford campus
Application Deadline:
Apply by April 15 to maximize your scholarship opportunities!
Final application deadline: June 15
Space is limited and you are encouraged to apply early!
Cost for Program:
The three-week program is $3,000, which includes digital text and an architecture kit. The kit includes a sketchbook, drawing materials, scales, drawing instruments, and model tools and materials.)
Tentative Schedule
Monday - Thursday
9:30 a.m. | Drawing
11 a.m. | Lecture – Architecture Principles
12:30 p.m. | Lunch
1:30 p.m. | Design Studio (Project #1)
5 p.m. | Open Studio
Friday
Field Trip
Weekend
Open Studio
Monday - Thursday
9:30 a.m. | Physical Modeling
11 a.m. | Lecture – Architecture Systems
12:30 p.m. | Lunch
1:30 p.m. | Design Studio (Project #2)
5 p.m. | Open Studio
Friday
Field Trip
Weekend
Open Studio
Monday - Thursday
9:30 a.m. | Digital Media / Fabrication
11 a.m. | Lecture – Technology / Construction
12:30 p.m. | Lunch
1:30 p.m. | Design Studio (Project #3)
5 p.m. | Open Studio
Friday
Final Presentation/Student Exhibition
Weekend
Open Studio