Department of Electrical and Computer Engineering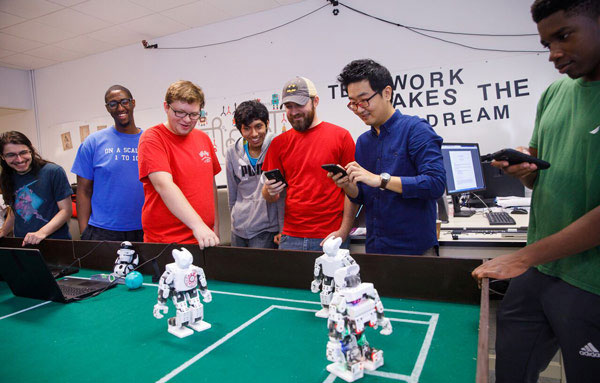 The Samuel I. Ward Department of Electrical and Computer Engineering at the University of Hartford allows you to develop the skills and knowledge needed to solve 21st-century problems and become the next generation of creative technicians and engineers.
Our programs focus on applications such as power systems, robotics, communication systems, computer networks, embedded computer systems, and audio systems. Starting in your first year, you can dive into hands-on applications in our fully equipped labs and studios built with new software and equipment supported by in-house staff of computer and technology specialists.
With a variety of categories and concentrations, transition your interests into a rewarding profession. The career path Engineering Technology graduates have is meaningful and rewarding. Students studying engineering technology often follow different career paths than those who study engineering. As a graduate from this program, you will be:
considered for entry-level positions in product design, development, testing, technical operations, or technical sales and service
prepared to begin technical assignments immediately because studies emphasize current industrial practices and design procedures
professionally certified in their specific area of expertise (and in many states may become registered professional engineers, though the process differs from that of engineering graduates)
eligible to study for advanced degrees in technical education and business, but may find entry to graduate engineering programs difficult (because of the emphasis on hands-on learning rather than theory)
Contact Department Chair Saeid Moslehpour for more information.
Benjamin Chern '25
Electrical Engineering, 2025
Electrical Engineering
 student Benjamin Chern '25, always had a passion for technology research and discovered that the extracurricular learning opportunity at UHart has been beneficial in helping him deepen his learning.
I am a fan of the robotics program; it was very easy to propose my project and get the ball rolling on that. Also, since the student body is smaller, I am able to connect and study with most of the other electrical engineers in my class and work on assignments with them."
Accreditation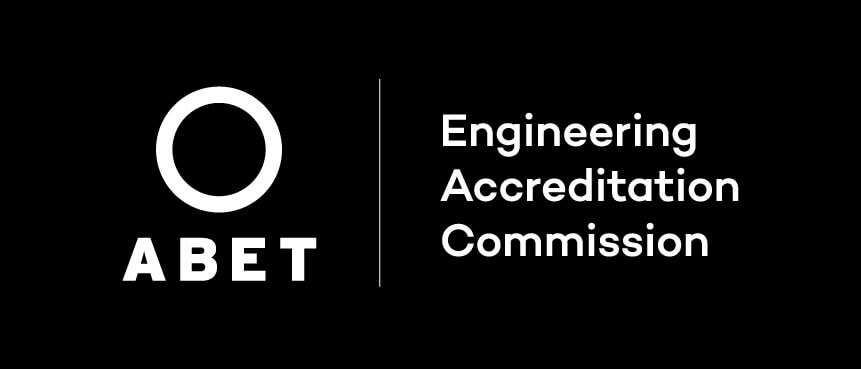 The following programs are accredited by the Engineering Accreditation Commission of ABET, https://www.abet.org:
The following programs are accredited by the Engineering Technology Accreditation Commission of ABET, https://www.abet.org:
Cadence Software Information
The Electrical and Computer Engineering department utilizes the Orcad family of products developed by Cadence*. Cadence Products are utilized in the following courses for design, analysis, and PCB fabrication:
ECE 213 Electric Circuit Analysis I for Engineering
ECE 214 Electric Circuit Analysis II for Engineering
ECE 231 Digital System Logic for Engineering
ECE 361 Electronics Fundamentals for Engineering
ECT 121 DC & AC Electrical Fundamentals for Engineering Technology
ECT 122 Introduction to Digital Devices for Engineering Technology
ECT 231 AC & Solid-State Fundamentals for Engineering Technology
ECT 232 Digital Circuits II for Engineering Technology
ECT 241 Analog Devices and Circuits for Engineering Technology
ECT 242 Microprocessor Architecture and Programming for Engineering Technology
Primary Contact: Hisham Alnajjar
Secondary Contact: Saeid Moslehpour
*Cadence is a registered trademark of Cadence Design Systems, Inc., 2655 Seely Avenue, San Jose, CA 95134. Learn more here.
Last updated October 26, 2022