Department of Mechanical, Aerospace, and Acoustical Engineering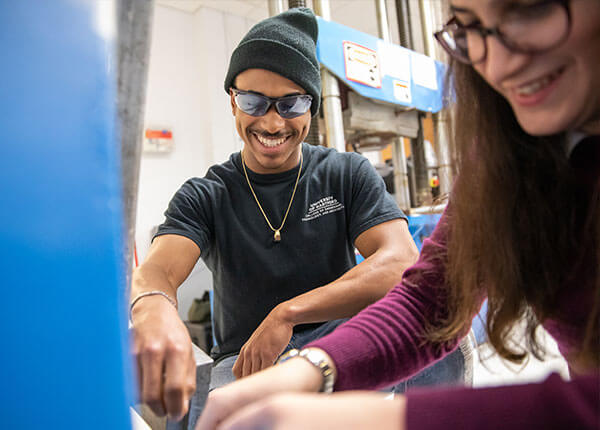 Mechanical engineering at the University of Hartford offers a unique experience beginning your first year where you immediately begin working alongside talented students and faculty on projects and research. The department continues to grow with the recently added major in aerospace engineering, ensuring our students continue to be prepared to meet the demands of this growing sector of engineering.
Dive into the broadest areas of engineering and focus on analyzing and designing objects and systems with motion. With small class sizes, one-on-one mentoring, and space to collaborate, you will have many opportunities to succeed and find your niche within our programs. Enjoy the hands-on learning experience offered on campus in our fully equipped laboratories, where you can polish your craft and discover how different aspects of mechanical engineering, like acoustics, aerospace, manufacturing, and turbomachinery work together.
These programs open the door to possibilities with valuable internships, networking opportunities, and more with our industry and government partners. Our graduates are employed in significantly high numbers in a wide range of industrial and governmental sectors, working on projects that range from designing aircraft jet engines; the manufacture and operation of miniature surgical robots; streamlining the aerodynamics of spacecraft; design and installation of renewable energy technologies; to the optimization of acoustical characteristics of music halls.
Contact Department Chair Cy Yavuzturk for more information.
MEng in Mechanical Engineering

Including 4+1 Program, BS+MEng where students can earn a BS in Civil, Computer, Electrical, or Mechanical + MEng degrees
Specializations in Mechanical Engineering, Mechanical Engineering-Manufacturing Engineering, or Mechanical Engineering-Turbomachinery Engineering

MS in Mechanical Engineering

Specialization in Mechanical Engineering
Accreditation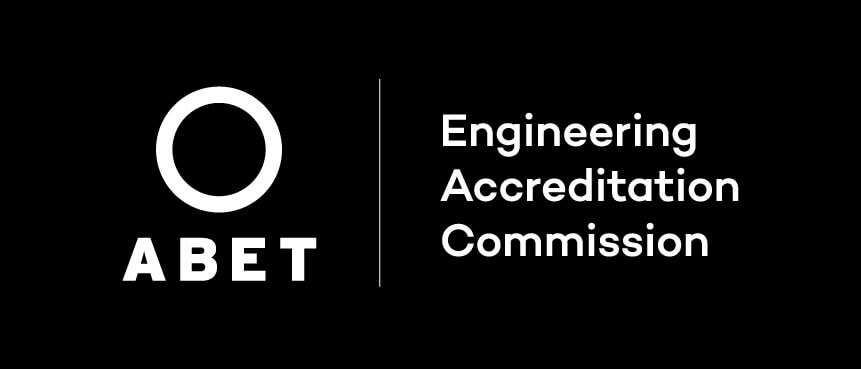 The following programs are accredited by the Engineering Accreditation Commission of ABET, https://www.abet.org:
Jeffrey Severino
BSME/Concentrations in Acoustics and Computational, 2019
When Severino first joined UHart, he was unsure which direction he wanted to take his engineering career. After being encouraged by a few other CETA students and faculty, he was introduced to the opportunity to intern with NASA. Since graduating, he has continued working on his aero-acoustical research with NASA and is attending University of Toledo for graduate school.
Without the encouragement of members within CETA, I wouldn't have gained an interest or opportunity to pursue research and truly apply myself outside of the classroom. Through my experiences at the University of Hartford as a whole, I'm excited to embark on this next chapter and pursue a rewarding career with NASA.