New Centralized Tutoring Center for Fall 2019 Now Open
The University's new Centralized Tutoring Center is now open to meet and greet students and to process their requests for tutoring assistance in the Fall 19 semester. The Center is housed in the former writing center, Room L102, lower level of Harrison Libraries. The Center's phone number is 860.768.4131, and the email address is ctctutor@hartford.edu.
Hours for the Fall 19 semester are Sundays from noon to 10 p.m., Monday through Thursday from 10 a.m. to 10 p.m., and Fridays from 10 a.m. to 6:00 p.m.
Contact Janice Girouard for more information on group tutoring.
Find More Support at the Center for Student Success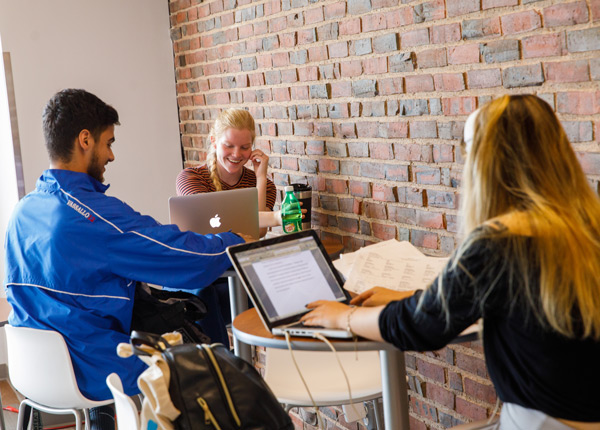 Whether you're looking for a free tutor, ways to develop time management skills, or information about joining a club or organization on campus, the Center for Student Success can also help you!
No appointment is necessary. You can email the Center for Student Success directly at ssc@hartford.edu or call 860.768.7003.