All classes for the academic year will be held remotely until further notice.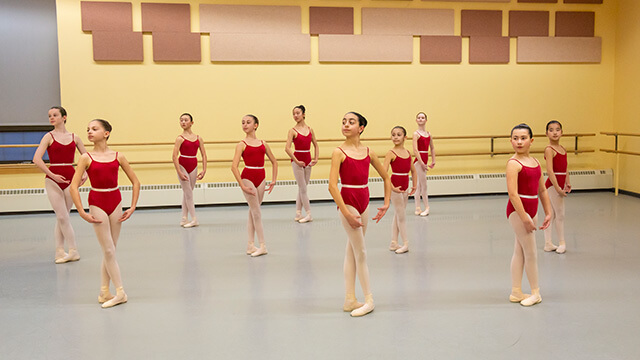 The Hartt School Community Division (HCD) Dance Department offers a core program of classical ballet training for students aged 5 through high school. Additionally, several performance opportunities are available to HCD students each season.
The goal of the program is to provide a solid foundation for future collegiate studies and/or careers in the field of dance. Training in character dance and modern dance are required elements of the program for students in Divisions II and III. Students are encouraged to enroll in supplemental classes in jazz, which are available to all students as elective components.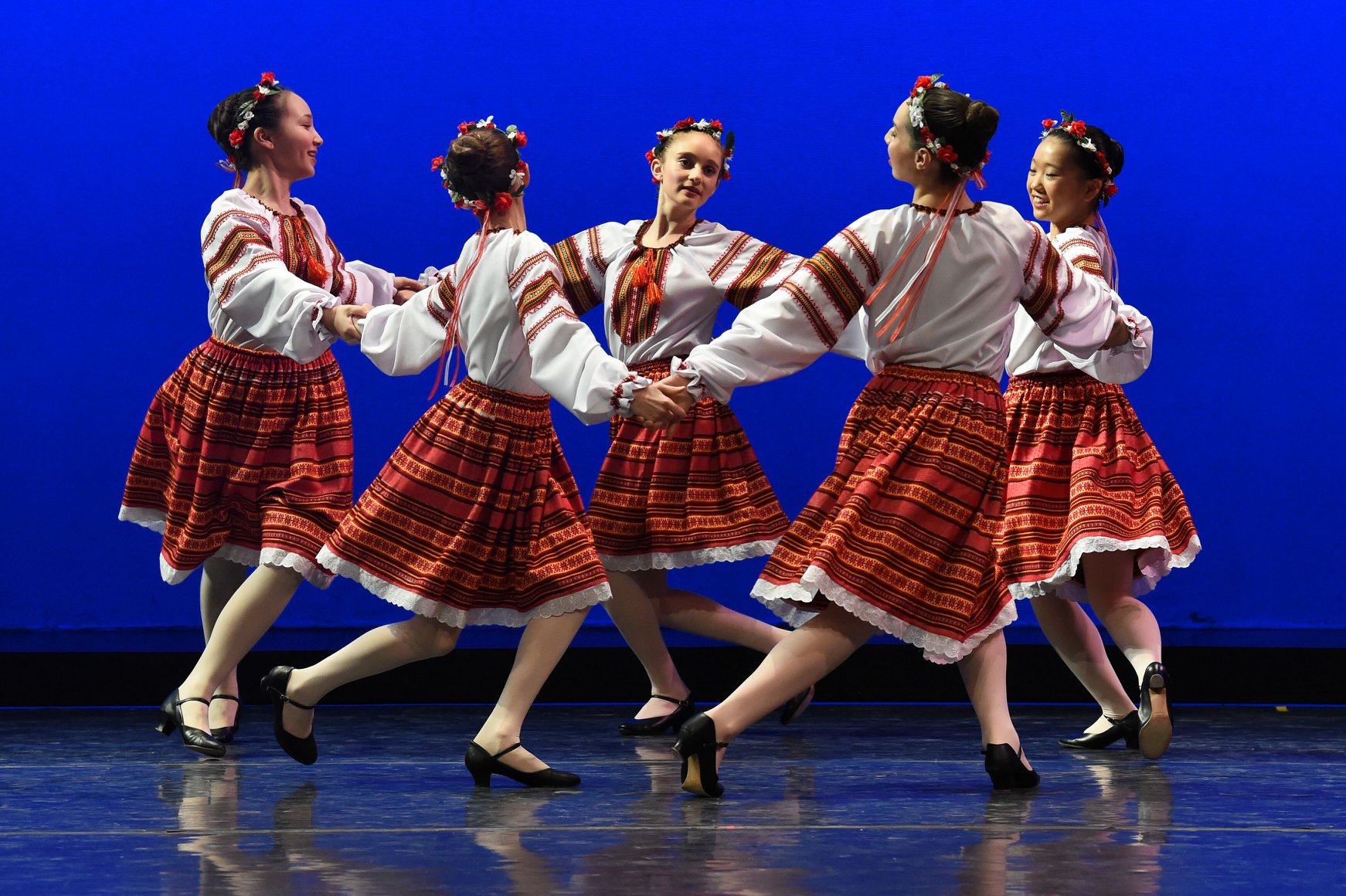 The Classical Ballet Program is divided into three divisions
The divisions represent important curricular milestones, much like elementary school, middle school, and high school. The age ranges in the chart below indicate typical class placement levels for certain age students.
It is our goal to support all students in attaining the highest levels of mastery and achievement. Every effort is made to place students in the level which will provide them the most benefit. Each student progresses through the training program at his/her own pace.
Advancing through the divisions
Recommendations for progression through the successive levels are made by our directors with input from our faculty members on an annual basis. It is expected that students will spend more than one year in some levels, depending upon their readiness for promotion and their age at entry into the program. Currently enrolled and continuing students receive annual evaluations based on an assessment of their progress during the year.
Class level placements and promotions from level to level are made by HCD faculty and Director of Dance, and are solely at their discretion.
Students enrolled in the Classical Ballet Program are required to take the entire program of study offered at their placement level. All new students ages 8+ must take a placement class and fill out a placement form.
Our daughter has studied at the Hartt School Community Division Dance Department for over seven years and we are so grateful for this unique and special place. The teachers and staff are passionate about dance, give their students strong and focused training in dance technique, and help them to develop their artistry and expression. Our daughter feels very encouraged, supported, and cared for by her teachers. She is full of joy at Hartt and has so much fun.
Carrie Rusconi, HCD Parent