Browse through our offering of early childhood programs for students ages 3–5!
Pre-K Dance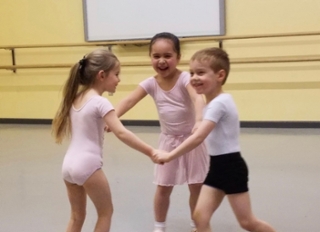 The Pre-K Dance Program offers creative movement classes for students aged 3-5. Students must have turned age 3 by September 1 of the current academic year to be eligible for this program. Curriculum includes exercises for rhythm, musicality, balance, coordination and locomotor skills in the context of dance movement. Students will learn how to interact with peers in a classroom environment.

Pre-K classes run in eight-week sessions. Each session culminates with a special in studio showing that is open for observation.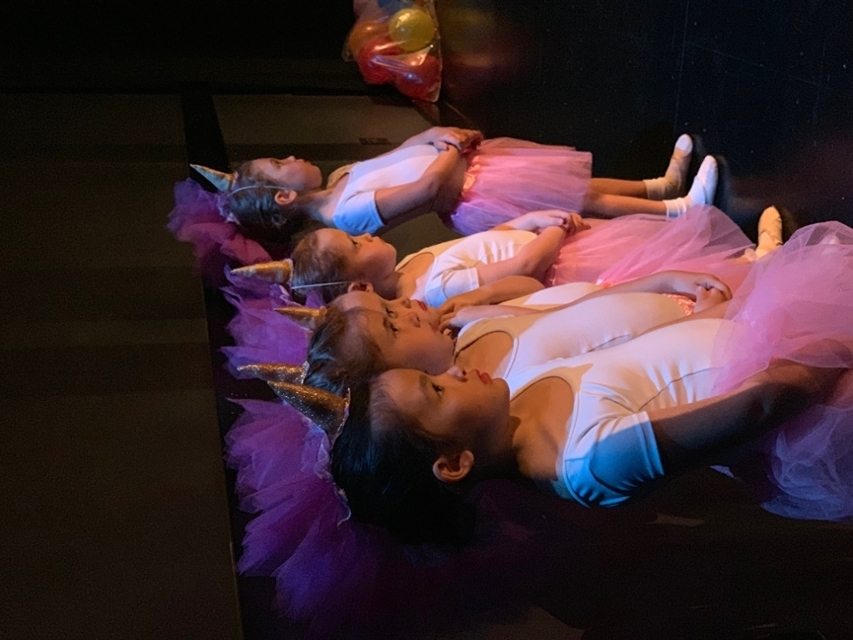 Class Information
Days and Times:
Thursdays from 3:45–4:30 p.m.
Saturdays from 9:00–9:45 a.m.
Age: Designed for 3*–5 year old students
         *Must be 3 years old by September 1
Tuition: $175
Sessions:
Fall: 09/26–11/21
Winter: 01/09–03/14
Spring: 03/26–05/23
Attire
Please click here to view our dress code.
Faculty
Class Calendar
Winter 2020
Thursday

Saturday

 
01/09/20
01/11/20
 
01/16/20
01/18/20
No Saturday Class 
01/23/20
X
 
01/30/20
02/01/20
 
02/06/20
02/08/20
No Saturday Class
Winter Break 
02/13/20
X
 
02/20/20
02/22/20
 
02/27/20
02/29/20
X
03/07/20
X
03/14/20
Snow Date
03/05/20
03/21/20
Spring 2020
Thursday 
Saturday

03/26/20
03/28/20
04/02/20
04/04/20
04/09/20
04/11/20
No Classes
April Break
X
X
04/23/20
04/25/20
04/30/20
05/02/20
05/07/20
05/09/20
05/14/20
05/16/20
05/21/20
05/23/20
Snow Date
05/28/20
05/30/20
First Steps Collaborate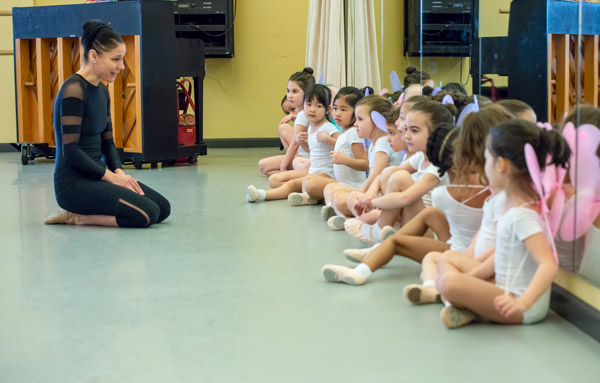 Share the joy of music and movement with your child in this 8-week First Steps Collaborate class. Bringing together exceptional music and dance faculty, we start with four music sessions to introduce your child to concepts such as steady beat, musicality explorations, and creative expression. Building upon this are four dance sessions to instill rhythm, balance, and coordination. Caregivers actively participate in class with their child.
Class Information
Day and Time: Thursdays, 10–10:45 a.m.
Age: Designed for 3*–5 year old students
         *Must be 3 years old by September 1
Tuition: $175
Sessions:
Winter: 01/09–2/27
Spring: 03/26–05/21
Attire
Students should wear clothing they can move in (no jeans or restricting clothing). Socks are highly recommended as all participants (including caregivers) must remove their shoes when entering class.
Faculty
Music: Reagan Brasch
Dance: Cameron Whitney
Class Calendar
| | | |
| --- | --- | --- |
| Winter 2020 | Thursday | Topic |
|   | 01/09/20  | Music |
|   | 01/16/20  | Music |
| | 01/23/20  | Music |
|   | 01/30/20  | Music |
|   | 02/06/20  | Dance |
| | 02/13/20  | Dance |
|   | 02/20/20  | Dance |
|   | 02/27/20  | Dance |
| Snow Date | 03/05/20 | |
Spring 2020
Thursday 
Topic
03/26/20
Music
04/02/20
Music
04/09/20
Music
No Classes
April Break
X
X
04/23/20
Music
04/30/20
Dance
05/07/20
Dance
05/14/20
Dance
05/21/20
Dance
Snow Date
05/28/20