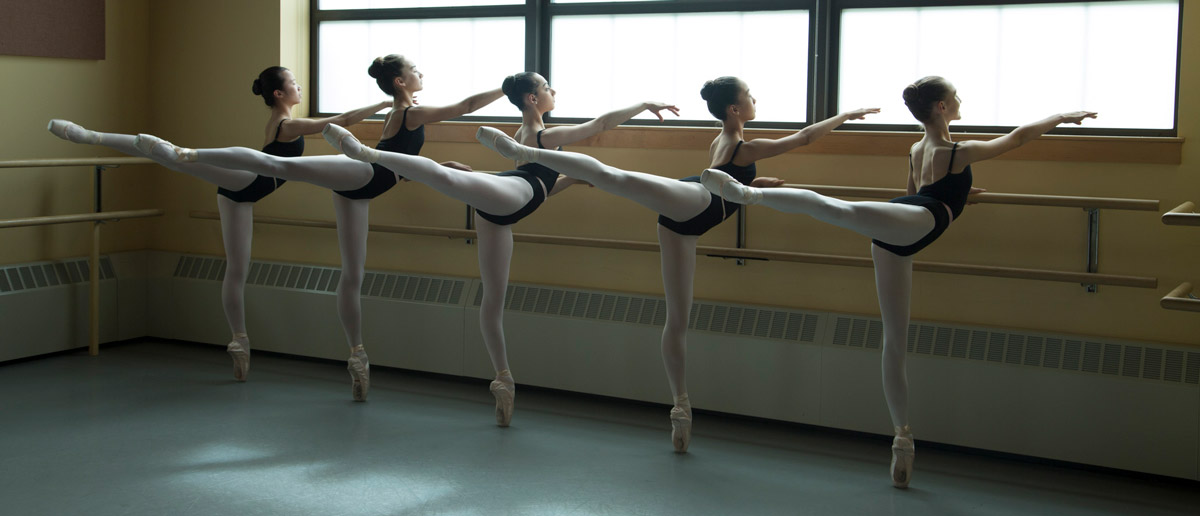 SDI has gone virtual!
Our 2020 Summer Dance Intensive will take place digitally this year. Instructions for how to participate from your computer or tablet will be sent to you upon registration.
SDI is an intensive summer training program for serious students. Our very own Hartt faculty are joined by renowned guest teachers to provide a well-rounded curriculum that challenges dancers to push past their limits and grow in their craft. 
Week 1: July 13–17, 2020
Week 2: July 20–24, 2020
Week 3: July 27–July 31, 2020
Virtual Parent/Guardian Observation: Friday, July 31
Students age 9+ are eligible to audition. Please see below for audition requirements!
BALLET - POINTE - REPERTOIRE - MEN'S CLASS - CHARACTER - MODERN - JAZZ - DANCE HISTORY
Program Directors
Sarkis Kaltakhtchian
Artistic and Education Director, Faculty: Division III; Artist Teacher
View Full Profile
SDI Guest Faculty
Cristin Cawley-Gill holds a BFA, cum laude, from the Conservatory of Dance, at SUNY Purchase. She has taught dance in Connecticut since 2004 and was most recently on faculty at The Greater Hartford Academy of the Arts, Starship Dance Studio, Hartt Community Dance Divison, and The Eastern Connecticut Ballet. Cawley-Gill is, also, a member of the NADINE Project, under the direction of Janet Soares and Libby Nye.
Audition and Program Information
Step 1: Download the audition form 
Step 2: E-mail completed audition form and link to your YouTube video audition to dancedesk@hartford.edu 
Step 3: Click here to pay the $25 audition fee.
Video Audition Requirements 
Barre Work
(one side only)
Center Work
(one side only)
Plie
Adagio
Battement tendu
Pirouettes
Rond de jambe à terre 
Petit Allegro
Battement fondu
Grand Allergro
Grand battement jeté
| | |
| --- | --- |
| Boys and Men | Pointe Work (based on student's level) |
| Two turning combinations | Relevé |
| Petit allegro with beats | Enchappé |
| Tours en l'air, single or double | Pirouettes |
Younger students may omit the above and submit a video consisting of five minutes of barre work and five minutes of center work appropriate for their level of training. There is no audition deadline–we will stop accepting applications when the program is full. 
Daily Schedule and Tuition
SDI Junior: 9:00 a.m.–1:00 p.m.
Apprentice
Classes Offered: Ballet, Jazz, Conditioning, and Historic Dance 
Corps
Classes Offered: Ballet, Jazz, Conditioning, Composition, and Character
Tuition: $300 per week


SDI: 12:00–5:45 p.m.
Soloist
Classes Offered: Ballet, Pointe/Pre-Pointe, Character, Jazz, Dance History, Repertoire, Composition, and Modern
Principal
Classes Offered: Ballet, Pointe, Character, Dance History, Modern, and Repertoire (Ballet and Modern)
Tuition: $400 per week
FEMALE
Solid color, short sleeved, camisole, or tank leotard
Pink convertible tights and pink ballet slippers
Pointe shoes
Character shoes (1-1.5" heel)
Character skirt
MALE
White leotard or dance shirt and black convertible tights
White socks and white ballet slippers
No jewelry, dark nail polish, leg warmers, t-shirts, or sweatshirts. Hair must be firmly secured in a bun.