Dance with Hartt!
In the summer months, dance classes are held for all ages. In addition, we offer a Summer Dance Intensive! 
Theme Camps
Hartt Community Division summer theme camps include movement and story-telling all based on a weekly theme for ages 5-8. 
Focus: Dancing, storytelling, and arts and crafts
Instructor: Rene Olivier
July 10–14, 2023
Theme: Peter Pan
Monday-Friday: 9 a.m.-12 p.m.
Tuition: $250.00
Adult Program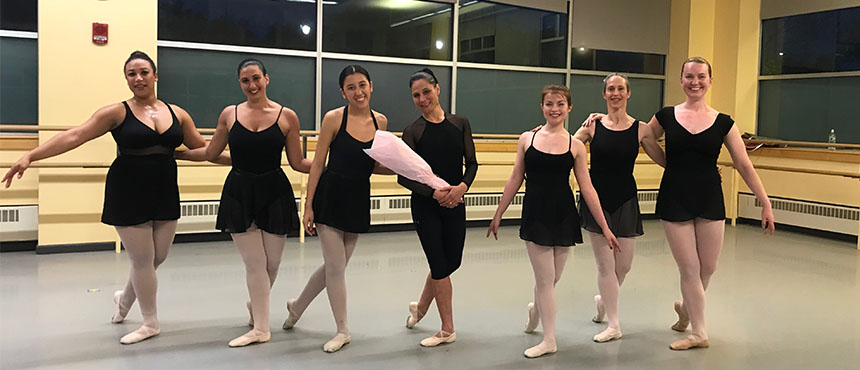 The Adult Summer Program (ages 15+) is designed for teens and adults who are interested in an open enrollment training program at the beginner or intermediate level. Class work strengthens and tones the body, increases flexibility, musicality, balance, and coordination in the context of dance movement.
Focus: Strengthen, tone, and increase flexibility
Instructors: Janelle Holmes (Tuesdays), Pamela Glauber (Thursdays)
June 26–August 18, 2023
Tuesdays and Thursdays, 6-7:30 p.m.
Drop in classes available.
Tuition:
$120.00 for one day a week, full session
$240.00 for two days a week, full session
$19.00 per drop in class
Pre-K Program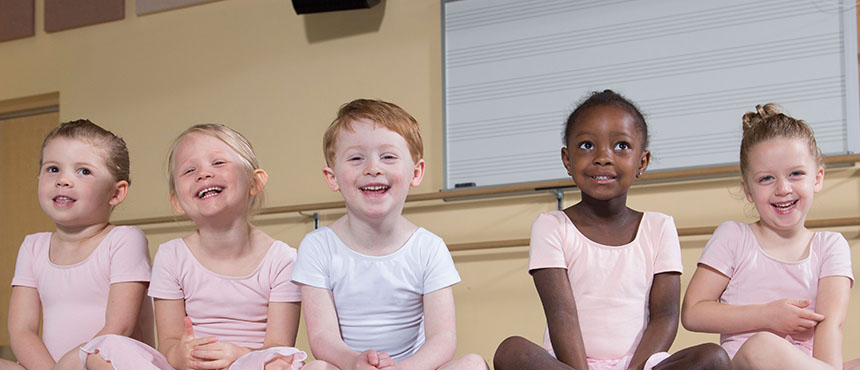 The Pre-K Program offers creative movement classes for students aged 3-5. Curriculum includes exercises for rhythm, musicality, balance, coordination and locomotor skills in the context of dance movement. Our Summer Pre-K session runs for eight-weeks . There will be a special opportunity for parents and guardians to observe a class at the conclusion of the session. 
Focus: Rhythm, musicality, coordination, and locomotor skills
Instructor: Cameron Whitney
June 26–August 18, 2023
Thursdays, 4:45-5:30 p.m. or 5:30-6:15 p.m.
Tuition: $175.00
Click here to learn more about our academic year pre-k offerings.