Theme Camps
HCD's summer theme camps include movement and story-telling all based on a weekly theme. Taught by Miss Olivier. Students are encouraged to sign-up for both weeks. 
June 14–18, 2021
August 16–20, 2021
9 a.m.–12 p.m. | Monday–Friday
Students must be aged 5–8 by June 1, 2021. 
Tuition: $250 per week
Adult Program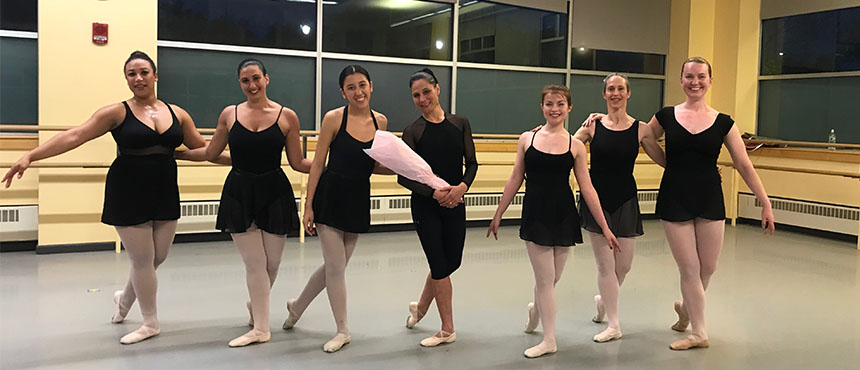 The Adult Summer Program (ages 15+) is designed for teens and adults who are interested in an open enrollment training program at the beginner or intermediate level. Class work strengthens and tones the body, increases flexibility, musicality, balance, and coordination in the context of dance movement.
Summer Ballet: June 14–August 5, 2021
Tuesdays, 6:00–7:30 p.m. with Deborah Rosner
Thursdays, 6:00–7:30 p.m. with Rene Olivier

Drop in classes are available, but not 10 class cards at this time. To drop in, click on the register link below, followed by the drop-in option. 
Appropriate dance attire of your choice is acceptable for these classes. A suggested dress code can be found here. 
Adult Ballet
Tuition: $120
Tune-Up Classes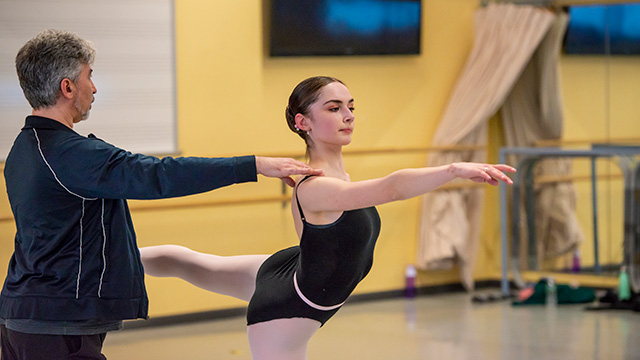 Our tune-up classes help to strengthen your technique over the course of the summer break, preparing you to enter your summer intensive training and the fall season with your best foot forward!
Classes are open to outside students based on a free placement class. All participants must be en pointe.
Week I: June 14–18
Week II: Aug. 16–20
Week III: Aug. 23–27
Level 4: Monday, Wednesday, and Friday, 4:30–7 p.m.
Please contact the office to schedule your placement class: 860.768.6000 or dancedesk@hartford.edu.
Level 4 Tune Up Classes
Tuition: $75 per week
Level 5/6 Tune Up Classes
Tuition: $100 per week
Pre-K Program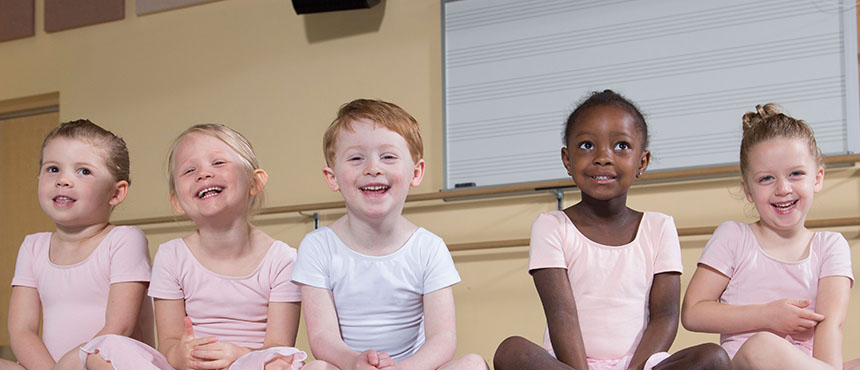 The Pre-K Program offers creative movement classes for students aged 3-5. Curriculum includes exercises for rhythm, musicality, balance, coordination and locomotor skills in the context of dance movement. Our Summer Pre-K session runs for eight-weeks and is taught by Miss Whitney. There will be a special opportunity for parents and guardians to observe a class at the conclusion of the session. 
June 14–August 3, 2021
Tuesdays: 3:45–4:30 p.m. or 4:30–5:15 p.m.
Must be age 3 by June 1, 2020
Tuition: $175
Click here to learn more about our academic year pre-k offerings.