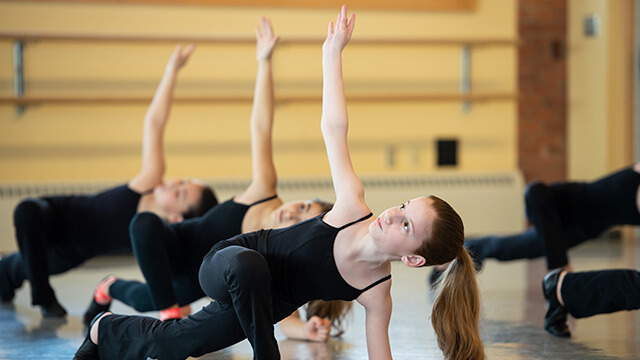 Youth jazz classes are open to all, based on age and training backgrounds. These classes are designed to give students the opportunity to broaden their dance vocabulary and repertoire. 
Students who are also enrolled in the Classical Ballet Program are encouraged to supplement their study in Youth Program classes. Students are also welcome to enroll in Youth Program classes only.

All new students must fill out a placement form.
Questions?
Please call the main office at 860.768.6000 or e-mail us at dancedesk@hartford.edu.