Beginner or advanced, child or adult, classical or contemporary–The Hartt School Community Division has the vocal opportunity for you. Browse through our offerings below to learn more.
Connecticut Children's Chorus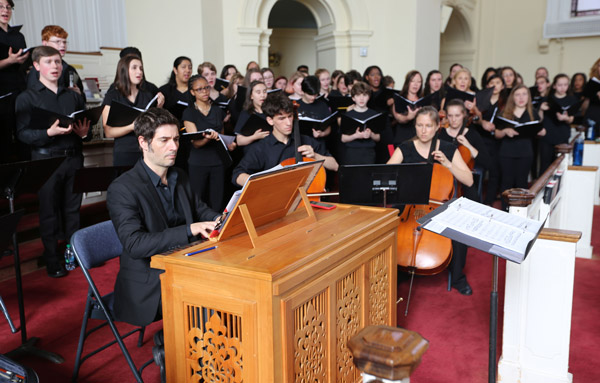 Connecticut Children's Chorus (CCC) unites the youth of greater Hartford through our unparalleled choral training program. We create life-changing musical experiences for highly passionate and skilled young musicians in a supportive, community-centered environment where students' enthusiasm and love for music is nurtured. Our singers transcend social barriers, make meaningful connections, and build important life skills, while celebrating global awareness. Directed by Meredith Neumann.
Interested families should contact the main office at 860.768.4451 or harttcomm@hartford.edu. 
More about CCC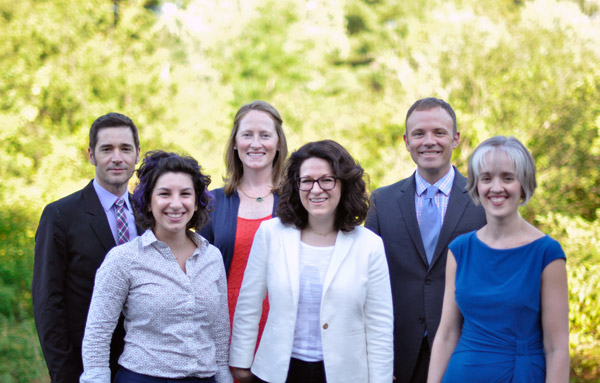 Founded in 1991 within The Hartt School Community Division, CCC has grown from one 60-voice choir to seven choirs encompassing over 220 students (grades 1 through 12) from 40 Connecticut communities. Through a variety of musical experiences guided by dedicated, accomplished directors, choir members have the opportunity to:
Develop comprehensive musicianship skills including reading music notation, healthy vocal production, ear training, movement, and musical interpretation
Engage in music making through a rich repertoire of choral music from different time periods and different cultures
Perform with professional musical organizations such as the Hartford Symphony, the Hartford Chorale, the New Haven Chorale, the Hartt Symphony, other outstanding children's choirs from around the country, and professional tour artists that come through Connecticut
Develop self-esteem and a sense of musical accomplishment
Interact with other passionate and skilled peers from different towns in the Hartford area
Travel to choral festivals and conferences in the U.S. and abroad
Work with professional composers and guest directors
How to Join
Students will be placed in an ensemble based on grade and experience.
Students will be placed in an ensemble based on audition. Songs must be performed a cappella. 
Perform a song of choice demonstrating current skill level and range (or "My Country 'Tis of Thee").
Sing a major scale on solfege or a neutral syllable ("la").
Demonstrate aural skills by repeating a series of musical patterns provided at the audition.
Current CCC students do not have to audition if they wish to remain in their current choir. Students in grades 5–12 who wish to move up to the next choir should reserve an audition time at our annual Audition Festival in June and prepare the appropriate audition material.
Schedule and Tuition
| Choir | Director | Grades | Schedule (Tues. Only) | Full-Session Tuition | Discounted Tuition |
| --- | --- | --- | --- | --- | --- |
| Overture Choir | Lauren Lambert | 1–3 | 5:30–6:30 p.m. | $325 | $175 |
| Prelude Choir | Vanessa Bond | 3–5 | 5:30–6:45 p.m. | $375 | $175 |
| Canticum Choir | Karla McClain | 5–7 | 5:30–7 p.m. | $475 | $195 |
| Concert Choir* | Meredith Neumann | 7–9 (treble voices only) | 5:30–7 p.m. | $615 | $210 |
| Women's Choir | Meredith Neumann | 9–12 (treble voices only) | 7–8:30 p.m. | $600 | $195 |
| Men's Choir | Gabriel Lofvall | 7–12 (men with changing/changed voices) | 7–8:30 p.m. | $600 | $195 |
| Primi Voci | Mark Singleton | 10–12 (treble voices only) | 6:00–8:00 p.m. | $625 | $220 |
Adult Choir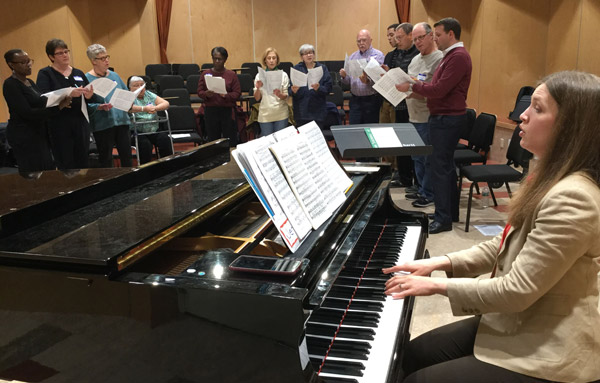 The Adult Choir is an ensemble where adults can experience great choral music and come together as a community. Members routinely perform choral music from a wide range of styles and periods, ranging from the Renaissance to contemporary works. With membership as diverse as its repertoire, ACC is made up of parents of young HCD students, recent graduates looking for a rewarding creative outlet, working professionals, and students who have always wanted to sing and finally have the opportunity to do so as an adult. Conducted by Jennifer Fijal-Brevik. 
Listen In
Tuition and Schedule
| Full-Session Tuition | Rehearsal Location | Rehearsal Schedule |
| --- | --- | --- |
| $285 for HCD private lesson students, $345 for all others | The Hartt School, Room 21 | Tuesdays, 7–8:30 p.m. |
Placement Information
Placements for the upcoming academic year are held at our annual Audition Festival in June, or by appointment any time during the year. Please feel free to contact the main office with questions regarding audition guidelines and expectations.