American Saxophone Academy
Check back soon for more info!
Young Composers Project: Summer Edition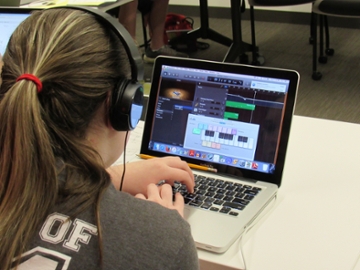 August 2–6 and 9–13, 2021
One session for both new and returning students.
This remote two-week intensive is designed for students in grades 7–12 who are passionate about writing music. Learn composition techniques, approaches to media scoring while actively developing music for film, TV, and/or video game scenes. The online program includes synchronous instruction (approximately 1.5-3 hours per day) and supplemental online content for students to watch on their own. Students will participate in remote classes, small group breakout sessions, and 1:1 mentoring. Additional, Asynchronous material will be provided for students to watch on their own.
Register by July 1, 2021
We encourage you to contact our administrative team with questions by e-mailing Program Director, Jessica Rudman or calling 860-768-4451.
The online YCP Summer Edition will provide students with a mix of pre-recorded videos, live group instruction, small group breakout sessions, and short one-on-one sessions. All real-time activities will be scheduled in the afternoon Eastern Time (ET) Monday through Friday of the two weeks the program runs. Students will also work on assignments and individual projects outside of the scheduled activities. Students should expect to spend at least 2 hours per day outside of dedicated meeting times to work on their projects.
Pre-recorded videos will include tutorials for using Garageband and mini-lectures on other topics related to composing music for film, tv, and/or video games. There will be up to approximately one hour of pre-recorded videos posted per class day (M-F). Students should watch these prior to the live sessions for each day, and videos will be posted in advance to allow for students time for viewing. 
Live group instruction will include sessions by program faculty on spotting and scoring a film clip, how to compose music for cartoons, profiles and discussion of prominent film composers' music, and more. Talks by one or more guest artists will also be presented. All live group sessions will be recorded and made available so students can refer back to them later.
Additionally, YCPSE faculty will lead breakout sessions for small groups of students (typically 4-5 per session) to give feedback on students' work and go deeper into the material from live and/or pre-recorded lessons. Breakout sessions will be approximately 60 minutes in length. Group membership will rotate so students get a chance to interact with different members of the class and faculty throughout the program.
Students will also receive multiple 15-20 minute individual lessons to discuss their work and course material with a faculty member. Break-out sessions and private lessons will be scheduled individually, and students will receive a personalized schedule at least 1 week prior to the start of the program.
NON-REFUNDABLE REGISTRATION FEE:
$25
Program Tuition: 
$775 
AUDIENCE
The YCP Summer Edition is for students with interest in:
Creating music for film, TV, and/or video games.
Working with computer software to compose electronic music.
Learning to express themselves through music.
Gaining a deeper understanding of how music works.
Sharing their music with other students.
Studying with professional mentor composers.
Faculty 
2020 Faculty Included:
View what a student's sample schedule for 2021. On days with breakout sessions, students will be assigned to attend one such such session. 1:1 appointments will also be assigned during such blocks on the schedule.
No activities are scheduled for Saturday and Sunday 8/7-8/8, though students are expected to work on their projects
Throughout YCPSE, the program director and/or assistant will be available via e-mail and/or virtual office hours to assist as needed with any trouble-shooting or other questions that arise during the program.
Class materials will be housed in Google Classroom. Live instruction will be completed via Zoom, and details will be made available at least one week prior to the start of the program. Students will have access to class materials through the end of 2021.
This program is designed for students using Garageband, though students with experience in another acceptable software program may use that (see below for details).
All recent versions of Garageband for Mac are capable of scoring video and can be used for this program. NOTE: Garageband for iOS is not capable of scoring video, and so using Garageband on an iPhone or iPad will not be sufficient for this program.
A limited number of Mac laptops with Garageband are available for loan to local families. If you would like to borrow a computer, please indicate that when registering. Laptops will be allocated on a first-come basis. Requesting a laptop on the registration form does not necessarily mean one is still available. Someone will contact you within 1 week of registering to confirm that a laptop is available, and our staff will update this website as soon as possible once all laptops have been assigned. 
Families who borrow laptops will need to sign an agreement and will be held financially responsible for any lost or damaged equipment. Details about loan agreements and equipment distribution will be sent after a laptop has been assigned to a student.
If a student already has experience with another software and has access to that program on their home computer, they can use that program. Aside from Garageband, acceptable software includes recent versions of: Logic Pro, ProTools, and Cubase. FL Studio may be used if the Video Player 2 extension has been installed (note: the demo version will only allow 30 seconds of video and will not be sufficient for this program). Noteflight may be used as a supplemental software, but on its own it not sufficient for this program.
Students planning to use a software other than Garageband should confirm with Dr. Rudman before registering for the program.
The theme for YCP Summer changes each year, so the recordings below may feature different performing forces than are available this year. 
Meredith Wickles: The First Snow Fall
Joseph Hayes: Satellites
Music Industry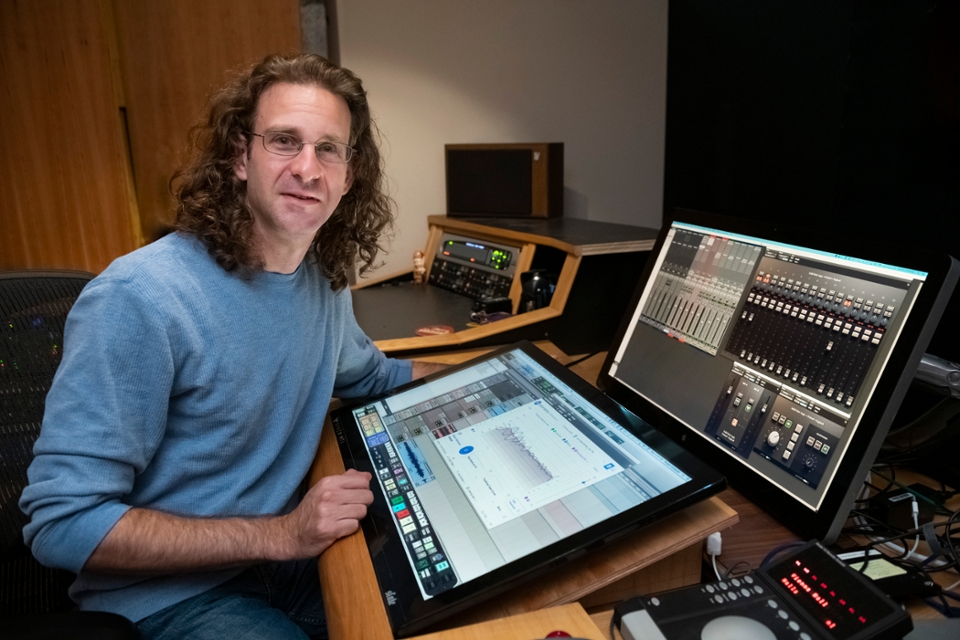 July 12–16, 2021
Through master classes and hands-on project learning, rising sophomores through recently graduated seniors in high school learn the art and craft of songwriting. In the mornings, you will work with professional producers and engineers to learn the basics of song construction, demo recording, and the process of mixing and mastering. In the afternoons, you will attend master classes and workshops that focus on the basics of copyright regulations, music marketing campaigns, and other highlights of the industry. One impactful week allows you to earn your first songwriting credits, meet passionate peers from all over the country, and learn how you can pursue your own career in the music industry.
Take a look at the final concert from Meet the Masters 2018!
Summer Musical Theatre Intensive: Preprofessional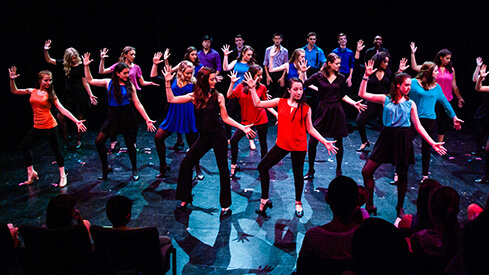 July 12–16, 2021
Remote instruction on Zoom
9 a.m.–3 p.m. daily
Students ages 14-20
All students must attend the full one-week program.
Tuition
Non-Refundable Audition Fee: $25
Program Tuition: $900
Audition Deadline: April 12, 2021
Performance resume
Photo
Video audition link (YouTube or Vimeo preferred*) which demonstrates:

Two contrasting 32-bar musical theatre song cuts: These can be sung with either live piano OR pre-recorded accompaniment, but cannot be sung a cappella.
Two contrasting 1-2 minute monologues (1 comedic/1 dramatic). No Shakespeare, please.
A major scale (sung on solfege, numbers, or neutral syllable) in the key of E for bass/mezzo; F for baritone; G for soprano/tenor. Please tell us which voice part you believe you are before singing the scale.
Tell us about a recent life challenge you overcame. We want to get to know you.
Please submit all audition materials via e-mail to harttcomm@hartford.edu. 
Michelle Murray Fiertek, Program Director/Vocal Instructor 
Kenneth Cavett, Co-Artistic Director, Acting Instructor/Co-Staging Director
Kenneth Cavett began coaching and teaching actors nearly ten years ago, with a strong focus on the foundational work of Stanislavski. He especially enjoys guiding and watching young actors discover their own creative process. He believes the actors freedom to create can be found within strong boundaries developed by specific exercises that help them in that process. As an actor, Cavett has had the privilege to perform in works by many of the great American playwrights and composers, both here in New York as well as in prominent regional theatres such as Washington DC's Shakespeare Theatre Company, Philadelphia's Prince Theatre and Jersey's own Paper Mill Playhouse. He has been blessed to work closely with such theatrical luminaries as playwright (and fellow native Texan) Horton Foote, director and teacher Robert Lewis, and actress Elizabeth Ashley, along with Tony award winning director John Rando and folk/rock icon Bruce Hornsby. In 2010, he was chosen to perform in the American classic A Hatful of Rain, as part of the International Theatre Festival held in Warsaw, Poland. While living in Chicago, Cavett helped found The Cactus Theatre, devoting himself to the creation of a permanent acting company, with whom he worked both on and off stage for nearly seven years. 
Kristen Huffman, Vocal Instructor
Wendy Cavett, Co-Artistic Director, Music Director
Moira O'Sullivan, Acting Instructor/Co-Staging Director

Kaitlyn Krewson, Choreographer
Connecticut dancer and choreographer Kaitlyn Krewson has been training in multiple styles of dance for over 20 years, including ballet, pointe, lyrical, contemporary, jazz, tap, and hip hop. She has trained with several well known professional choreographers such as Mia Michaels, Brian Friedman, Wade Robson, Sonya Tayeh, Chris Judd, and Dave Scott. Kaitlyn prides herself on continuing education, and has participated in several masterclasses with industry professionals including Jeff Amsted and Dorrell Martin (former director of Joffery Ballet Company). As a teacher, choreographer, and coach, she has received numerous awards including several Platinum Awards, the Winning Choreographer Award, and the prestigious Top Teacher Award. Krewson is thrilled to share her love of dance and creativity with the students and faculty of Hartt's Summer Musical Theatre Intensive. 
9:00 - 9:15 a.m. Full Company warm-ups
9:15 -10:00 a.m. Class Session 1
10:00 -10:45 a.m. Class Session 2
10:45 -11:00 a.m. Break
11:00 -11:45 a.m. Class Session 3
11:45 -12:30 p.m. Class Session 4
12:30-1:00 p.m. Social Lunch
1:00- 1:55 p.m. Lab Session 1
2:00- 2:55 p.m. Lab Session 2
3:00- 3:55 p.m. Lab Session 3
4:00- 4:55 p.m. Lab Session 4
4:55-5:00 p.m. Full Company Daily Round Up!
Our Faculty
SMTI PP provides NYC artists as full-time faculty so that you get 5 entire days under their guidance. In addition to being a Hartt faculty member, veteran Broadway musician Wendy Cavett is the current music director for Broadway's Come From Away. You have access in class, rehearsal, and discussion panels to the best in the business. Meet and network with Hartt faculty members who can not only help you move forward in the business, but who will guide you in discovering what makes you a unique and dynamic artist. Please see our compete list of faculty below.
Our Curriculum
SMTI Preprofessional fosters excellence, artistry, and a love of musical theatre in performers age 14–20. Our 2021 program will focus on themes of individual empowerment and self-creation, and engaging as a community of learners through art-making, observation, discussion, and reflection. From 9am-5pm, students will work during technique classes and in small group labs to explore scene and song text, comedic improv, on-camera technique, and vocal health, as well as creating movement variations on given choreography.  Each day, students will present individual content based on the new skills they are learning. Students should come to class in clothes that allow them to move easily. They should be prepared to participate in class sessions in a place that is well-lit and free from distractions, and should have a means to take notes during class sessions.  Our final pre-recorded showcase performance is developed, and the material chosen, with each specific participant in mind. This video showcase will serve as the final performance of the Intensive, with viewing links distributed to students, and a group watch-party! 
OUR RELATIONSHIP WITH THE UNIVERSITY OF HARTFORD'S THE HARTT SCHOOL
We are proud of our relationship with The Hartt School, a top performing arts conservatory that offers degree programs in music, dance, and theatre, and are proud that our Intensive students are taught by masterful Hartt faculty members. 
Due to COVID-19 restrictions our 2021 SMTI PP program is fully remote, but please visit Hartt virtually via the link below for an inside look at our wonderful school!
See how SMTI Preprofessional can help you exceed your performance goals!