Check back often for information about visiting music instructors, workshops, and master classes available through the Hartt School Community Division.

Suzuki String Workshop | Sousapalooza
2021 Hartt Suzuki Workshop - Online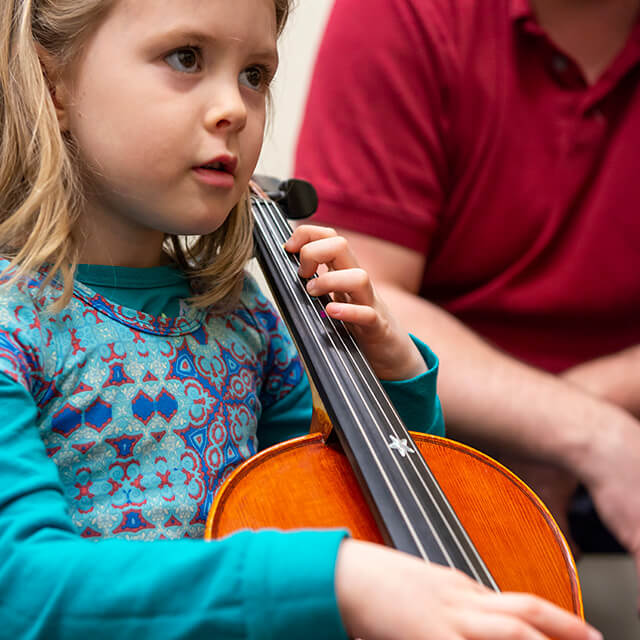 Teacher Development Sessions:
Sunday, February 28- Online 
Teacher Development Session #1:
Group Class Techniques
Sunday, March 21- Online
Teacher Development Session #2: 
Hidden Suzuki Gems; Etudes: Connecting Outside Material to our Repertoire
Teacher Development Session #1- Online
Sunday, February 28, 2021
6:00 - 8:00 p.m. EST
Presenter: Carey Beth Hockett
*All strings welcome
GROUP CLASS TECHNIQUES
Join clinician Carey Beth Hockett in a two-hour cross-instrument online session as she discusses group class techniques, including how to creatively engage students of all levels! Topics will include strategies for online teaching, as well as ideas for future in-person classes. Bring your instrument for this fun hands-on teacher workshop!
Teacher Development Session #2- Online
Sunday, March 21, 2021
1:00 - 3:00 p.m. and 4:00 - 6:00 p.m. EST
Presenter: Carol Dallinger
*All strings welcome, though two topics are more violin-specific
Hidden Gems of Suzuki
Come explore the forgotten exercises of Dr. Shinichi Suzuki! Carol Dallinger will share various gems that she learned from Dr. Suzuki's Talent Education Journals, his annual reports, and his various visits to Suzuki conferences. Please bring your violin to try out old and new ideas!
Etudes: Connecting Outside Materials to our Repertoire
Ever wonder what etude would help your student with their violin repertoire? Interested in locating an etude that address the proper left hand work or bowing technique that a piece requires? Matching of proper outside material will be explored by clinician Carol Dallinger as she masterfully weaves her way through the violin literature.
Teachers have the option of registering for Feb 28th or March 21st OR both at a bundled, discounted rate!
REGISTER FOR BOTH CLASSES HERE!
LOCATION
Online Event
Student Workshop Information
Hartt Online Student Workshop March 26-28, 2021. This year's offering is a one hour long master class. Intermediate (book 2-4) is 3 students per hour. Advanced (book 5 and above) is 2 students per hour.
Please email rbrasch@hartford.edu with any questions!
Carol Dallinger is Professor of Music at the University of Evansville where she has been a member of the faculty since 1972.  She is instructor of violin and viola, Suzuki pedagogy, and is founder and coordinator of the University of Evansville Suzuki Violin Program. In 1995, Ms. Dallinger received the Outstanding Teacher Award at the University of Evansville and in 2000, the Dean's Teaching Award in the College of Arts and Science. In August 2006, she received the Suzuki Chair Award from American Suzuki Institute at the University of Wisconsin- Stevens Point. From 2008-2013 she held the Oramay Cluthe Eades Distinguished Professorship in Music. In 2017 Ms. Dallinger received the Samuel Orr Outstanding Alumna Award from the UE Alumni Association. In addition to her teaching Ms. Dallinger served as Principal Second Violinist of the Evansville Philharmonic Orchestra from 1972 – 2015. She is a registered teacher trainer with the Suzuki Association of the Americas.
-
Carey Beth Hockett has been actively involved in the Suzuki world for more than 40 years. She taught at the Ithaca Talent Education School and then for the London Suzuki Group and is now on the faculty of the Colburn School in Los Angeles. She was a member of the International Suzuki Association's Cello Committee and served as repertoire consultant to the Associated Board of Royal Schools of Music in England and the Royal Conservatory in Toronto. She teaches string pedagogy at the Colburn Conservatory and is the Director of the schools' Jumpstart String Program.


Sousapalooza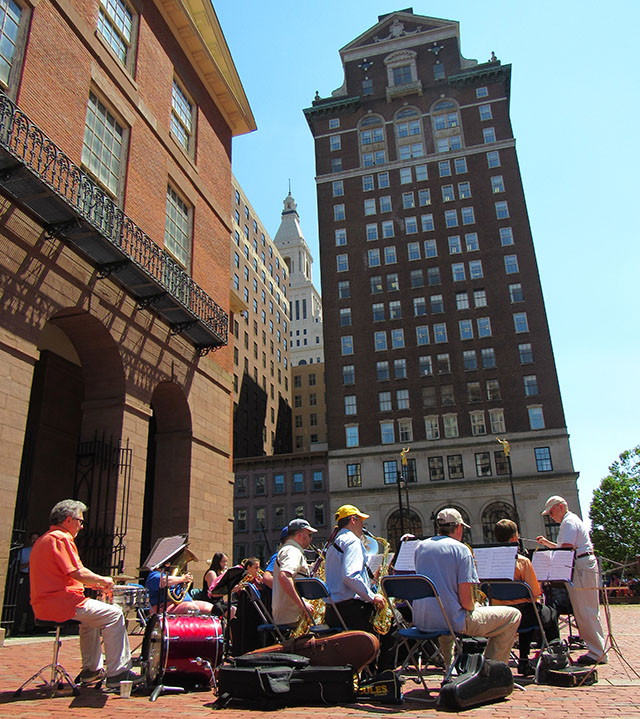 Make Music Hartford
2021 Date TBA
Connecticut's Old State House
800 Main Street, Hartford, Conn.
Make Music Hartford is a part of the international Make Music Day movement, which brings free, community-wide, outdoor musical celebrations to hundreds of cities worldwide! Every year, the celebration is held on June 21, the summer solstice, in more than 800 communities around the world.


Were you in marching band in school or do you play a brass or woodwind instrument? Get together with a group of friends and strangers to play the music of The March King, John Philip Sousa! You won't want to miss being a part of the band or seeing the performance! All are welcome to join. Please register below.

Bring your own music stand (a limited number will be available). Some chairs will be provided. Audience members are welcome to just enjoy the music!

This event is coordinated by the Greater Hartford Arts Council.
Nobles of the Mystic Shrine
King Cotton
Manhattan Beach
Irish Tune from County Derry
El Capitan
The Liberty Bell
Fairest of the Fair
The Stars and Stripes
The Thunderer