No matter what stage of the collegiate experience you are in, the Office of Career and Professional Development will help you successfully seek out and secure the job that is right for you. Below you will find several tools and resources that will help you carve your own path in the professional world.
Find your career path
Understanding yourself is the first step to identifying an appropriate career. It is important to explore a professional path that aligns with your interests, skills, values and personality. UHart's Office of Career and Professional Development can help you explore your interests and relate them to potential professions and career paths.
Self-Assessment Tools
Our assessment tools can help you determine the type of work and environment that are best suited for you by examining your skills and interests. Test yourself and meet with an advisor to create an action plan to reach your goals. E-mail career@hartford.edu to set up an appointment today!
Explore Career Paths
It is natural to feel uncertain about your major and career choices. College is an ideal time for you to explore the many options that you have based on your interests and skills. To help you get started, please visit the resources listed below.
Informational Interview
Informational interviewing is a good option for students who are exploring career paths, or new graduates seeking information about specific careers or career changes. E-mail career@hartford.edu to set chat with a member of our team who can connect you to professionals in your area of interest.
Find the Right Fit with TypeFocus
TypeFocus, an online personality and career assessment used by organizations across the world, is UHart's chosen self-awareness tool providing online personality assessments and personalized reports. Through the TypeFocus program, UHart students gain insights into themselves and use that knowledge to develop rewarding relationships, choose satisfying careers, and become more effective leaders. To learn more about the results of your assessment, attend a UHart Career Studio TypeFocus Review Workshop, held regularly throughout the academic year. 
Use your access code ( UoH2020 ) to register into our newest version of the program.
How to get your report after taking the assessment:
Login into type focus account
Click Reports
Click Box of what report your looking for
Click Submit
Report then appears
You can then Create PDF and Print Report
HELPFUL TOOLS
Introduction to TypeFocus | The First Three Steps | NACE Career Readiness Competencies
The following resources can also help to get you started:
O*Net Online | CareerOneStop | What Can I Do With My Major | Occupational Outlook Handbook
Headshot Opportunity
Please Note: Sign ups for fall headshots are now closed. We will start scheduling for mid-spring upon the start of the spring semester.
E-mail career@hartford.edu to schedule an appointment with our professional photographer for a headshot to use on your LinkedIn, Merit, or other social media platforms. Headshots are complimentary–you are allotted one per year, free of charge.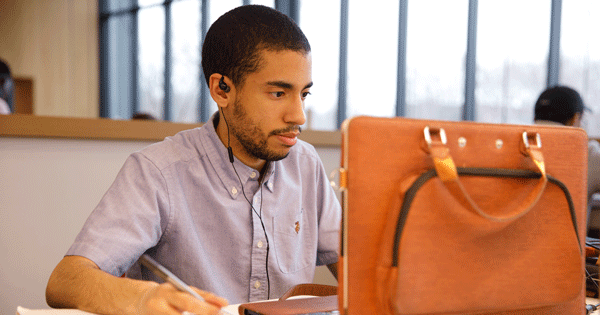 Resume/Cover Letter Review
Looking to spruce up your professional documents? You can submit your resume and/or cover letter to our team for review! Simply fill out the form below and we will provide you with feedback that will make your documents appear personalized, polished, and professional. 
Helpful Resources
Building Your Personal Brand
Our top 5 résumé tips
Limit your resume to only one page. Use a laser font such as Times New Roman or Arial in size 10-12 point. 
Tailor your resume to the kind of job(s) you are seeking. Your resume should be adapted to reflect the differences between employers and their requirements. 
The qualifications listed in your resume should match those listed in the job description of the position for which you are applying. Use keywords found in the job description within your résumé.
Get to the point early. Lead with your most important information.
Don't list salary or salary requirements, include references, use personal pronouns (I, me, my, you), include personal descriptions (ethnicity, age, gender, marital status, or photos), or exaggerate the truth about your experience or GPA.
Traditional Sections
Heading/Contact Information: This section should include your name, address, telephone number, and e-mail address. Use an e-mail address that is professional and simple, for example: first.lastname@gmail.com. You may wish to include both your campus and home address, especially for summer jobs and internships close to home.
Objective: If you choose to include an objective, it should consist of two sections. The first presents your value to the employer. Why should they be interested in you? The second indicates what type of position you are looking for. Be specific if applying for a certain position. For a job fair it is okay to be more broad with the types of positions or simply highlight a specific industry.
Education: List any schools from which you have received a degree. If you are still seeking a degree, then list the school and your anticipated graduation date. Your current school should be listed first.
Experience: List your work experience in reverse chronological order – most recent first. For each position, list your employer's name, city and state. Tab over and indicate the dates of employment to the right, and on the next line write your job title.

Include clear and specific bullets or accomplishment state-ments of your responsibilities. Describe the skills you used, what you did, and the results. Start with the most responsible job duty and work down to the more routine part of your job. Begin each sentence with an action verb.
Other Categories to Consider
Honors: Include honor societies or special awards for academic achievement.
Relevant Courses: List courses by correct title (as listed in the course catalog) which pertain to the position for which you are applying. Leave out introductory courses. Utilize this section only if space permits.
Language Skills: Include only if skill is intermediate or fluent.
Related Experience: Highlight an internship, co-op or volunteer experience in your chosen field. The title of this section may change based upon your field. For example, if you are an accounting major, it would be entitled "Accounting Experience". This section should be separate from your overall Work History, as it is specific to your field of study.
Volunteer Activities/Experience: This is an important section – it can highlight transferable skills directly related to the position you are seeking.
Our top 5 cover letter tips
Limit your cover letter to only one page. Use a laser font such as Times New Roman or Arial in size 10-12 point. This should match your résumé.
Highlight your skills according to the employer's needs and describe the positive qualities that you possess.
Employers look at your cover letter as an example of your writing skills. Be sure to proofread for spelling and grammatical errors. 
Only include salary requirements if it is requested.
Carefully read how the employer would like you to apply and follow directions. 
Section 1: Introduction
Formal correspondence should start with Dear Mr. or Mrs. Lastname. If you know someone is a doctor or attorney, you may replace Mr./Mrs. with Dr. or Attorney. If you do not have access to a specific name, Dear Hiring Manager is acceptable. 
Describe why you have chosen this employer. What position are you applying for? How did you find out about the position? Why are you interested in this specific company?
Section 2: Body
Highlight how your skills meet the employer's needs and provide examples.
Look at the internship/job positing. What skills does the employer want?
Section 3: Closing
Reiterate your interest in the position and company.
Indicate that you would like to meet the employer. 
Thank the employer and list your contact information. 
Conclude the e-mail with Sincerely or Respectfully. Sign your name (if hard copy) or type your full name. 
Additional Resources
Why Use LinkedIn?
Your LinkedIn profile is your online professional presence. It serves as an online résumé, in which you have expanded space to discuss and describe more about your work and leadership experiences. Furthermore, LinkedIn is a powerful networking tool. Once your profile is established, you can use LinkedIn to "meet" people in your field, University of Hartford alumni, and stay in touch with past professional contacts.

LinkedIn also provides easy access to articles and thought-leaders in your field of interest. You can use the LinkedIn news feed to help you stay connected to current events in your field, stay up to date on what is happening at a specific company, and learn from important leaders in your area of study.
LinkedIn Resources
Notes on Your Online Presence
Google yourself to find out what's out ont the web about you.
Be aware that perspective employers may search for you through the web and social media. This might be the first impression that you make.
Assume that everything you post is permanent. 
Networking Resources
Can't make it in to see us? Explore these additional career resources:
Negotiation and Salary
When an employer makes you an offer, it may be appropriate to negotiate your salary. Negotiating salaries is challenging, and can be risky. As with answering the desired salary question, it is important to be knowledgeable about the market and your field before you begin negotiating. To get started, here are some helpful resources:
Personal Statements
Handshake Resource Links
UHart Partners
Helpful Tips and Tricks
The Office of Career and Professional Development is committed to assisting queer students in gaining knowledge of professional development and employment opportunities and in developing the necessary skills to secure gainful employment in the chosen career field upon graduation. 
Our goal is to welcome lesbian, gay, bisexual, transgender, and queer/questioning students and help prepare them for a job or internship search. We also want to support them in thinking through the additional career planning challenges related to sexual orientation or gender identity.
The following collection of resources is designed to offer a starting point in considering issues faced by queer people in an employment or internship search and the culture of the workplace. There are no right or wrong answers or rules, only what is right for you. We encourage students to feel free to address questions or concerns as an queer applicant during an internship and/or employment search process and remain committed to advise, support and advocate for students in any way.
The following are LGBTQ resources that may be of help:
Our Office also offers regular career events and workshops, such as queer panels, where you can learn more about our resources and opportunities. 
Individuals with Disabilities
Here are a few resources that may be helpful:
International Student Employment
On-Campus Employment
International students in F-1 and J-1 immigration status are authorized to work on campus (excluding work-study positions) for a maximum of 20 hours per week during Fall and Spring semesters (and up to 40 hours per week during Summer, Spring, and Winter break).  Students in other immigration categories, may be eligible to work if they have US employment authorization.
Once you obtain employment on-campus, you will need a Social Security Number if you don't already have one.  You will need to work with the International Center to prepare the necessary paperwork to submit to the Social Security Office.  Additionally, J-1 students will need to request permission from the International Center prior to starting any employment. 
Off-campus Employment
Before accepting an off-campus internship, job, or any payment for services, you will need to be certain your F-1 or J-1 immigration status allows you to begin.  Working off-campus work without prior authorization is illegal.  You must work with the International Center to ensure you maintain your legal status.   
Keep in off-campus work permission is rather limited for F-1/J-1 students and certain employment authorizations can often take months to be approved.  
The most common types of student work permission are for practical training related to your major/degree:
F-1 Curricular Practical Training (CPT): authorization for an internship or placement that is a necessary part of your academic program
F-1 Optional Practical Training (OPT): to gain practical experience in your major field of study, not required by your academic program
F-1 STEM Extension of OPT: an extension of Optional Practical Training, available only if your major field is on a designated list of specialized majors in science, technology, engineering, and mathematics (STEM) and if you are training a qualified employer
J-1 Academic Training (AT): to gain practical experience in your major field of study
If you are interested in off-campus employment, please contact the International Center to discuss your eligibility.  Employment related questions can be sent to opt@hartford.edu.
We're Here to Help
Our Career Peer Mentors are ready to help you with:
Résumés
Cover Letters
General Questions
E-mail career@hartford.edu to connect today!