The Office of Student Engagement and Inclusion believes in assisting the UHart community in creating a culturally diverse and sensitive campus by providing student-centered support programs, cultural events, and tools for personal growth experiences.
Inclusion Center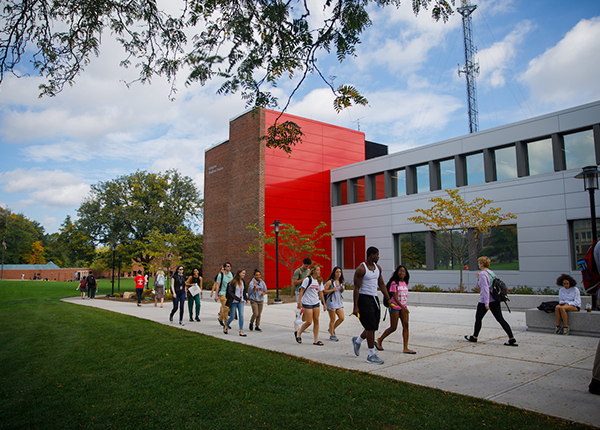 The Inclusion Center is located on the garden level of Gengras Student Union (GSU 152). The Center will serve as a bridge builder for all Student Government Association identity/affinity clubs and organizations on campus, engaging students and members of the University community of all backgrounds.
Mentorship:
Connect with like-minded peers, grow through shared experiences, and strengthen your network of support across UHART.
Learning:
Discover student-focused diverse and inclusive educational opportunities developed by the Office of Student Engagement and Inclusion and student leaders committed to advancing equity and belonging.
Community:
Connect with programs and organizations of your choice—and discover communities within the UHART community.
Student Learning Outcomes:
Connect with individuals of various backgrounds by considering and celebrating similarities and differences in perspectives, experiences, practices, and values.
Discuss the history and patterns of difference, discrimination, and oppression with regard to different groups, including, but not limited to, race, ethnicity, gender, sexual orientation, socioeconomics, ability, and culture. 
Apply skills and knowledge to lead with a cross-cultural lens and develop a personal framework for inclusive leadership.
Use advocacy and change management skills for achieving social equity and justice.
SAG Affinity/Identity Clubs and Organizations
African Student Union (ASU)
Asian Student Association (ASA)
Black Law Student Association (BLSA)
Brothers and Sisters United (BSU)
Caribbean American Student Association (CASA)
Fenomena
Haitian Culture Association (HCA)
Hispanic and Latino Student Association (HLSA)
Muslim Student Association (MSA)
National Association for the Advancement of Colored People (NAACP)
National Society of Black Engineers (NSBE)
Spectrum
Strong Independent Sisters (SIS)
UHart Gospel Choir
UHart Steppaz
Women Against Rape & Sexual Assault (WARS)                                                 
Book Fund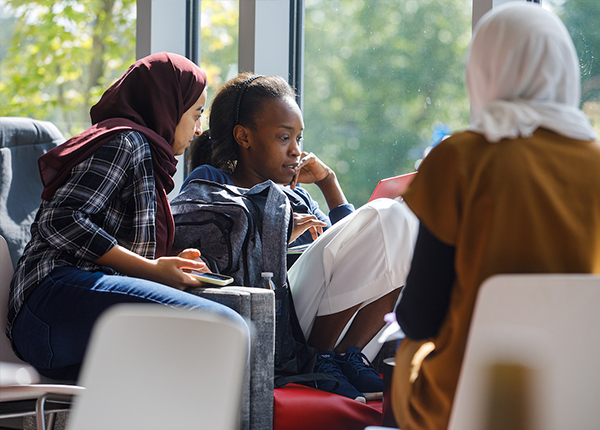 The BSU Book Fund was established by Brothers and Sisters United (BSU) in 1993.
The purpose of the fund is to help defray the ever-rising cost of college textbooks. To date, thousands of books have been purchased for UHart students.
UHartUNITY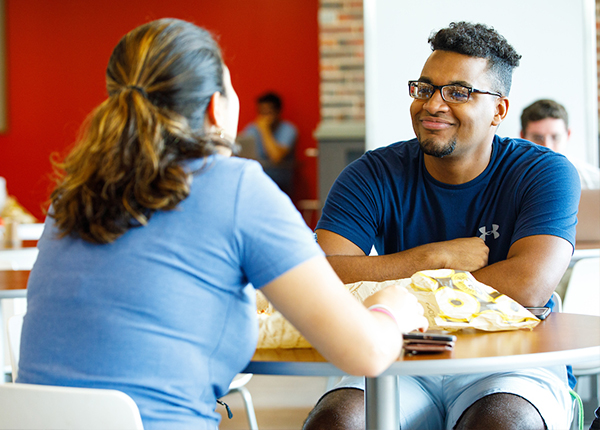 UHart is Committed to CommUNITY. Our current students are from 48 states and 46 countries and our undergraduate minority student representation is 40.1%. That's one of the highest percentages at colleges in the Northeast. We celebrate our diversity through programs and events and embrace it through our values statement.
Hartford Scholars
These non-need-based scholarships are awarded to students maintaining residency in Hartford, CT, attending full-time, attending a Hartford Public School (includes Magnet schools) or eligible schools that are part of the CREC program. Renewability is based upon maintaining full-time status, residency in Hartford, CT, and satisfactory academic progress as determined by your school.
Benefits:
Cohort of Peers
Summer Bridge Courses
Peer Mentorship
Access to the Book Fund
Helping Hawks Service Scholars

Community Service non need-based scholarship award to select applicants who are committed to making our community a better place.
Benefits:
Cohort of Peers
Peer Mentorship
Access to the Book Fund
Service Project development and support