At the University of Hartford, we want you to feel comfortable in your dormitory.
That's why students fill out our housing application each year to determine the right fit. We try to accommodate special requests and roommate wishes.
In order to live on campus, you must:
Be accepted by the Office of Admissions and Student Financial Assistance
Maintain full-time status, carrying at least 12 credit hours per semester
Be compliant with the State of Connecticut meningococcal meningitis regulations prior to moving into their assigned housing
You are required to have a meal plan while living on campus. You can learn more about meal plan options and dining services here at hartford.campusdish.com and see meal plan costs on the Bursars website.
Housing Application
First-Year and Transfer Students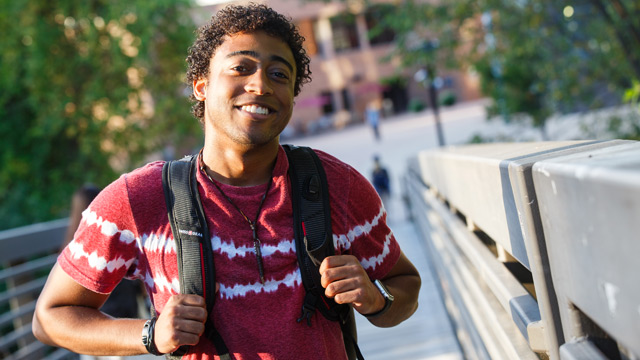 Fill out your housing application
Log into UHart's Self-Service Center using your ID and password

Select the Student tab at the top left side of the page, then Residential Life. This will take you to the housing portal, where you can fill out your housing application.
If you have any issues logging into the Self-Service Center, please contact the Student Administrative Services Center at 860.768.4999 or sasc@hartford.edu. 
Deadlines
There is not a specific deadline for completing the housing application, but assignments begin as early as May. If you are looking to live in Hawk Hall, you will need to submit your application by the first friday in May with a motivational essay.
Roommates
After you complete your housing application, you can search and request roommates inside the housing application. Any roommate requests must be mutual or we cannot match you as roommates. If you do not request or match with a roommate, we will match you based on the profile questions you answer inside your housing application, so make sure you answer them accurately.
For transfer students, we work to house you with other transfer and non-transfer students who have similar majors, interests, and responses to the profile questions inside the housing application. If you have a roommate you would like to request, you and your desired roommate must contact our office at reslife@hartford.edu to request to live together.
The deadline for first-year and transfer students to select and confirm your roommate is mid-June. The deadline will be available inside your housing application and will be emailed to you.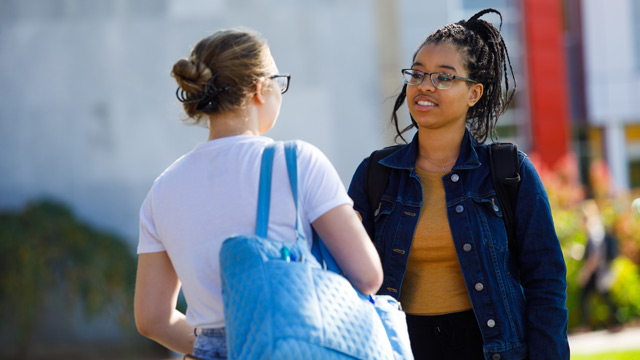 If you are currently living on campus, you will be able to re-apply for housing in the spring semester through our housing selection process. Please check your email in January and February for more information and updated dates.
Housing selection is where current returning students can select their own housing through selection or anchoring. These deadlines will be updated every year, but are usually similar from year to year. 
Participate in housing selection:
Students must submit a $250 Room Reservation Deposit through cashNET by our deadline in March. This deposit secures your opportunity to select your own housing through selection or anchoring. This deposit will be applied to your fall bill if you select housing and live on campus for the following year. This deposit is non-refundable if you withdraw from housing after securing housing through selection, anchoring, or special housing requests.

The day after you submit your Room Reservation Deposit, you will be able to complete the housing application for the next academic year in your self-service center. To participate in selection or anchoring, the deadline for completing this is in March.

Once you and your friends complete your housing application, you must request each other as roommates in the housing application in order to form a roommate group. All requests must be mutual and in order to request someone, they must have completed their own housing application by the deadline.

If you submit your Room Reservation Deposit and housing application by the deadline, and request your desired roommates, you and your roommates will be able to select housing as a group. This is typically in April and is done online through your self-service center. Students are assigned a date and time to log-in and select from available housing. If you mutually requested roommates, only 1 of you will log-in and select housing for your group, but it's important that you all discuss your desires ahead of time and have back-up plans. Dates and times to select housing as assigned by how many people are in your roommate group (confirmed through your housing application) and the average number of credits in your group – the higher the credits, the earlier the time slot to select housing. 

If you are anchoring, you must first submit your $250 Room Reservation Deposit and your Housing Application for the upcoming year by the deadlines in March. Anchoring also required an anchoring application (link is located within your housing application). More details about anchoring will be emailed out to current residents living in residence halls and apartments that are eligible for anchoring and are located inside the housing application.
*When going through housing selection, it is important to plan ahead and have multiple back-ups plans in case your first and second choice fill up before your time-slot.
What if I missed the Room Reservation Deposit and/or Housing Application and/or Anchoring deadlines? 
Unfortunately if you do not meet the deadlines for the housing selection and/or anchoring processes, you cannot self-select housing or participate in anchoring. You can still apply to live on campus for the next year in May (no room reservation deposit needed) and you will be assigned to housing over the summer.
What if one of my roommates didn't submit everything on time? Can I still select housing? 
Yes, you can still select housing however you cannot go through selection with anyone who did not meet the deadlines. You will have to select housing with the other people you requested as roommates or by yourself.
What if I do not want to live on campus?
All full-time undergraduate students must live in campus housing and participate in a meal plan during their first two years at the University, barring exceptions.
I chose housing through housing selection/anchoring, but now I want to move off campus or withdraw from the University. Can I get my $250 room reservation deposit back?

Unfortunately no. The Room Reservation Deposit secures your opportunity to choose your housing through housing selection or anchoring. Since you selected housing, you cannot receive that deposit back.

You can receive your $150 housing deposit back if you notify the Office of Residential Life in writing before July 1 and you do not have an outstanding balance on your University account. If you have a balance, the $150.00 housing deposit will be applied to your account balance instead.
Housing Requirement
Living on campus is an important part of your University of Hartford educational experience. Studies nationally have shown that college students who live on campus have a better grade point average, are more involved in campus activities, take full advantage of campus resources, and are more likely to graduate than those who live off campus.
UHart is committed to providing you with rich opportunities to grow both intellectually and socially. This includes making connections with students whose life experiences are different than your own, actively participating in your residential community, learning how to appropriately deal with conflict, and living according to the shared values of our University community. It is our philosophy and expectation that all enrolled full-time first- and second-year students who do not qualify for an exception as detailed below live in University housing and participate in a University-sponsored meal plan.