Join a Feb. 22 Discussion on Covid-19 Recovery with Hartford Public Schools Superintendent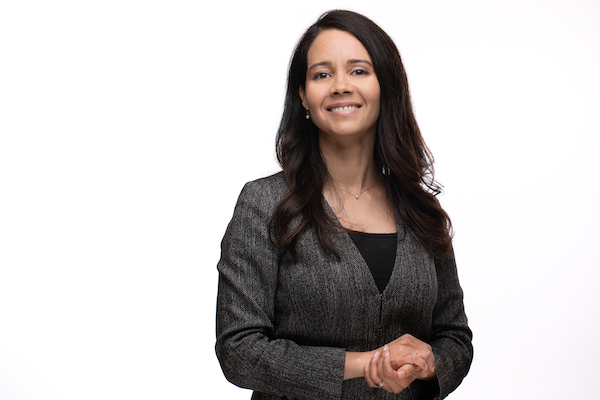 The UHart community is invited to join a virtual discussion on "Covid 19 Recovery – The Role of Community in Prioritizing Education and Health for Children and Families of Color," a conversation with Dr. Leslie Torres-Rodriguez, Superintendent, Hartford Public Schools, on Monday, Feb. 22 from 5 p.m. to 6 p.m. 
Register online for this virtual event. WebEx details will be sent to you following your registration.
This event is sponsored by the College of Education, Nursing and Health Professions (ENHP) and the Office of Diversity and Community Engagement. The moderator is Cesarina Thompson, Dean of the College of ENHP.
The Covid-19 pandemic has impacted communities of color at much higher rates than the population at large, intensifying economic, educational, and health inequities that already exist for many individuals of color and creating unprecedented challenges for teachers. Holistic and comprehensive approaches are needed to effectively address the complex effects of the pandemic.  Dr. Torres-Rodriguez will discuss how communities can respond to these challenges to improve educational, social, and emotional wellbeing for their students and families. 
About Our Speaker
As Superintendent of Hartford Public Schools, Dr. Leslie Torres-Rodriguez leads one of the largest urban school districts in Connecticut.  Raised in Hartford and a product of Hartford Public Schools, she has served as an education leader in Greater Hartford for 25 years. Her mission is to provide access to educational equity and excellence for all students. She believes that all students are beautiful and capable, with the potential to transform our world.
Recently, she was the recipient of the 2019 Connecticut Association of Latino Administrators and Superintendents (CALAS) Award for Educational Leadership, the 2019 National Brillante Award for Educational Excellence from Prospanica, and was featured in "Women of Distinction" by Hartford Magazine in December 2019. She is a fellow of The Broad Academy, the nation's most prominent professional-development program for urban school system leaders.