Diversity Professional Development Day for Faculty and Staff on Oct. 7
Better Together: Fostering an Inclusive and Equitable UHart Community
The Office of Diversity and Community Engagement in collaboration with the Office of Human Resources Development is excited to host the 4th Annual Fall 2021 Virtual Professional Development Day.
Join Us!
Better Together: Fostering an Inclusive and Equitable UHart Community is on Thursday, Oct. 7 from 10 a.m. to 11:30 a.m. The event will be held virtually on Zoom. UHart faculty and staff are encouraged to RVSP by completing the registration form. A confirmation email and a Zoom link will be sent upon registering.
About the Event
We recognize that our community is stronger when we respect and value the diverse perspectives and lived experiences of its members. A welcoming and inclusive community is one that honors, celebrates, and learns from our differences as we work together to build a stronger University of Hartford culture where the humanity of everyone is seen.
Better Together will feature guest speaker, Dr. Frank Tuitt, Vice President and Chief Diversity Officer at the University of Connecticut. 
Dr. Frank Tuitt will focus on: 
What is an inclusive equitable culture, that is safe and welcoming?
Why is an inclusive equitable culture, that is safe and welcoming important?
Participants will receive tools to engage in inclusive and equitable practices
Weren't able to attend the event?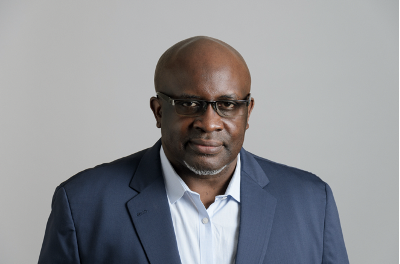 More about our Guest Speaker
Dr. Frank Tuitt, who has more than two decades of higher education administration experience, was named Vice President and Chief Diversity Officer at the University of Connecticut in late July 2020. 
Dr. Tuitt had been a member of the University of Denver faculty since 2004 and was that school's Chief Diversity Officer from 2015 to 2019.  From September 2019 to Summer 2020, he was a visiting scholar at the Echo Center for Diversity Policy at The Hague, Netherlands.  He was the inaugural visiting scholar at the Echo Center and delivered lectures, facilitated training, and conducted research in support of diversity, equity, and inclusion efforts in the Netherlands and to post-secondary institutions in Europe.
In his most recent position at Denver, Dr. Tuitt was responsible for addressing diversity and equity matters and oversaw the Office of Diversity and Inclusion, which included the Interdisciplinary Research Institute for the Study of (In)Equality, and the DU Latino Center for Community Engagement and Scholarship.
In 2019, he received the National Association of Chief Diversity Officers in Higher Education Individual Leadership Award in recognition of "outstanding contributions to research, administration, practice, advocacy, and/or policy, and whose work informs and advances understanding of diversity and inclusive excellence in higher education."
Dr. Tuitt first came to the University of Denver as an assistant professor in the Morgridge College of Education and later served as the director for the Higher Education program until leaving the college to become the Associate Provost for Inclusive Excellence. He began his professional career with positions at Wesleyan, Harvard, and UMass-Boston.
Dr. Tuitt earned his undergraduate degree in human relations from Connecticut College in New London and has both a master's and doctorate from Harvard School of Education in administration, planning and social policy with a concentration in higher education.
Questions?
Questions can be directed to Chris Grant or Jen Conley.