All Access, All Inclusion: A Conversation About Disability
Join us on Friday, April 29, 11:45 a.m.-1:15 p.m., for "All Access, All Inclusion," a conversation about how we can make our campus more accessible and inclusive for people with disabilities. Dr. Brenda Brueggemann and Jess Gallagher, both of UConn and Disability Studies Quarterly, will facilitate a conversation about access, Universal Design for Learning, and how current UHart pedagogies, practices, and programs can be adapted to make our campus more inclusive.
Register here to receive Zoom access information.
Attendees are encouraged to browse this website about Universal Design for Learning in advance of this interactive session.
Meet the Facilitators:
Brenda Jo Brueggemann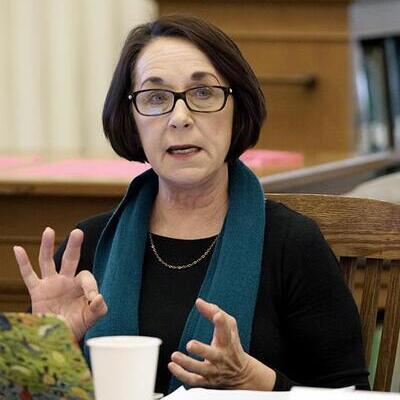 Brenda Jo Brueggemann is Professor of English and Aetna Endowed Chair of Writing at the University of Connecticut; she also teaches at the Bread Loaf School of English at Middlebury College during the summer. Brueggemann is also the Co-Editor of Disability Studies Quarterly.  She has been deaf (genetic) from birth. After college, she taught high school in her rural Kansas community for five years before going to graduate school. In the mid-1990s, bolstered by the passage of the Americans with Disabilities Act, she helped conceptualize the new field of Disability Studies.
She has written, co-written, edited, or co-edited 16 books, including nine memoirs in the "Deaf Lives" series she created for Gallaudet University Press, and more than 70 essays and articles at the intersections of Deaf/Disability Studies and writing/art. Her current research centers on disability and deafness in the visual and literary arts.
Her interest areas in research, service, and teaching include: teaching college writing, writing program administration, women in higher education, university and community engagement, and creative nonfiction. Her specialties include: Deaf Studies, Disability Studies, disability art and creative expression, universal design (UDL) multimodality and access to education, captioning, global disability issues, disability and human rights.
Jess Gallagher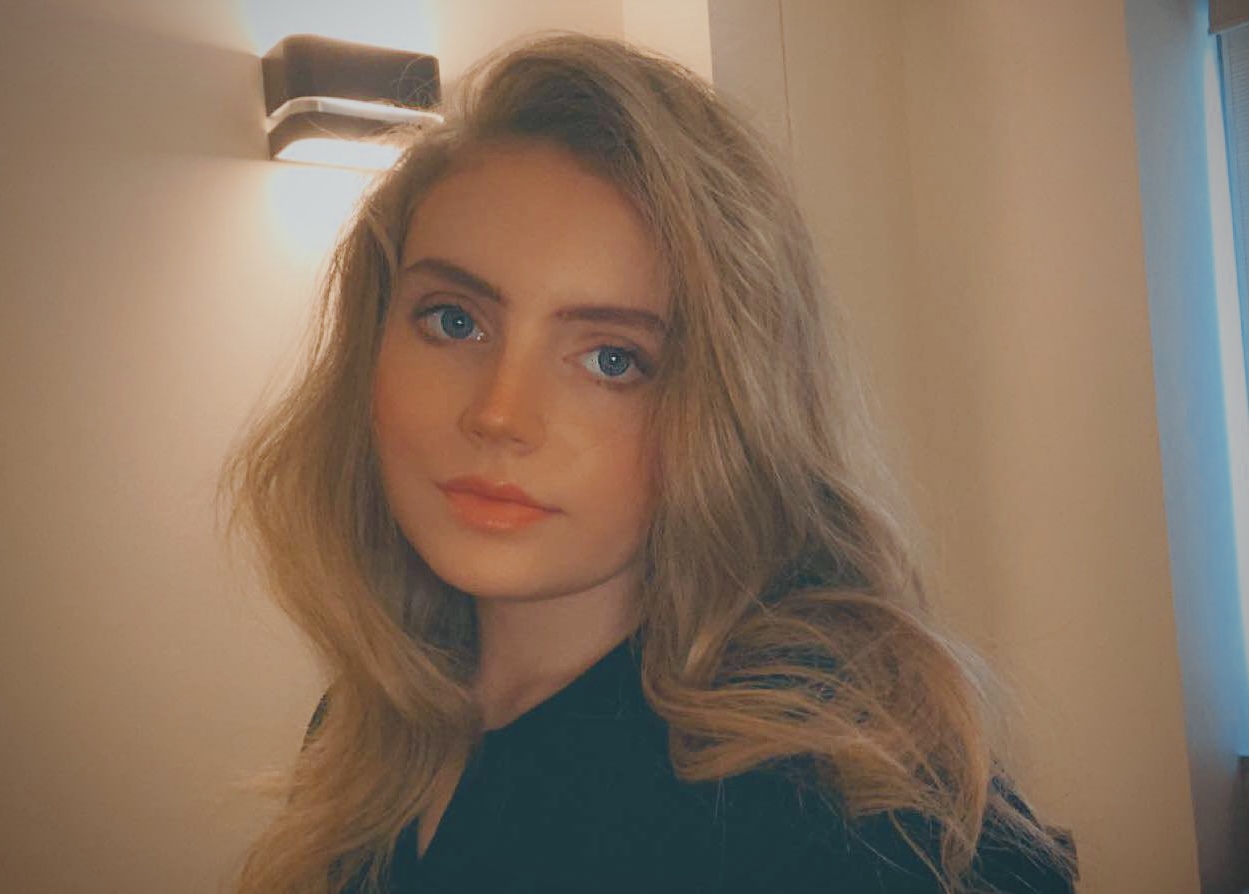 Jessica Gallagher is currently an undergraduate honors English major with concentrations in Literature, Antiracism, and Social Justice; Literary Histories and Legacies; Creative Writing; and Writing and Composition Studies at the University of Connecticut.
She is an Editorial Intern at Disability Studies Quarterly--the first journal, and journal of record, for the field of Disability Studies. She is also a 4th year Writing Center Tutor and Fellow, Undergraduate Partner for Dr. Brueggemann's ODI initiative 'Access @ UConn,' and the Managing Editor of UConn's annual literary journal, The Long River Review.
Her ongoing research consists of creating the first Style Guide in the field of Disability Studies; mapping manifestations of 'otherness' and Afrofuturism in Octavia Butler's Patternist series; surveying the intersections of Disability Studies and Writing Center studies in theorizing how Writing centers can be a pinpoint of 'access' for faculty, staff and (undergraduate and graduate) students; and documenting the University of Connecticut's roots in ableism and eugenics with their past 'unofficial affiliation' with Mansfield Training School.
As a native from Connecticut and translingual writer, her research interests and projects focus on how Disability Studies gives us a way to continually, and alternatively, (re)theorize how minds and bodies make meaning in the world by analyzing how constructed differences are classified by, and within, systems of power in higher education and beyond.
Questions? Contact Christine Grant, Executive Director for Diversity, Equity, & Community Engagement, and/or  Lisa Coté, Assistant Director of Diversity, Equity, and Inclusion.