Spring 2021 DEI Professional Day
Racial Equity: Building a Culture of Inclusion at UHart Part II
The Office of Diversity and Community Engagement in collaboration with the Office of Human Resources Development is excited to host the Virtual Anti-Racism Professional Development Day, Part II.  
Thursday, Jan. 14, 2021
General Session: 9 a.m.–noon
Lunch Break
Afternoon Session, Workgroups: 1–4:30 p.m.
The spring anti-racism workshops are designed to educate, challenge, and empower people about racism, analyze their ideas about race and racism, and to undo the racist structures that hinder effective social change. This training develops skills to equip members of the community to work toward racial justice and to foster an inclusive campus.
Join us for this interactive virtual workshop on race. Workshop leaders will guide participants through the following topics:
Beads of Privilege and Cycle of Oppression
Courageous Conversations
Building Equity in the Workplace and Taking Action
Please plan to attend both sessions. Continuing education credits and a certificate will be awarded for the successful completion of the Spring 2021 Staff and Faculty DEI Professional Day.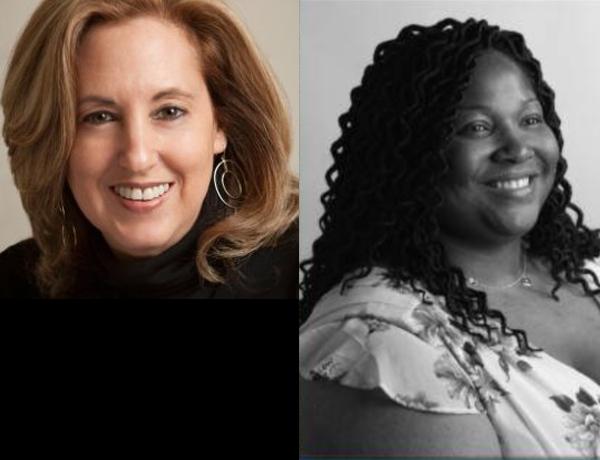 Co-Facilitators
National Conference for Community and Justice (NCCJ)
Cynthia Martin, NCCJ President & CEO
Cynthia Martin has been a Social Justice educator and advocate for over 30 years, it is her work and her passion. She ran her own consulting business in New York City for 13 years specializing in diversity and inclusion. Cynthia was the Director of Programs for the National Conference for Community and Justice (NCCJ) for 5 years and became the President & CEO in 2017. Cynthia graduated Summa Cum Laude from Hunter College of the City University of New York with a Bachelor of Science degree in Public Health Education.
Nyaunu Stevens, NCCJ Director of Programs
Nyaunu Stevens is the Director of Programs for the National Conference for Community and Justice. She is a passionate advocate for social justice and brings with her 21 years of experience as an educator and 15 years of experience in the world of social justice advocacy. Trained as an actress and an academic, Nyaunu is a powerful presenter and facilitator. She has worked with people of all ages, from preschool to adult, and with people from all socioeconomic backgrounds. She has served as a Lead Teaching Artist with Cleveland Public Theater where she worked to bring theater education to disadvantaged youth on their own territory. She spent years at The Cleveland Play House in collaboration with Project Act's The Reading Company staging children's books for homeless children in an effort to foster their literacy skills. She has also worked as an adjunct faculty member at the University of Connecticut and Quinebaug Valley Community College where she taught in the fields of Sociology and Women's Studies. She holds a Master's in Sociology from the University of Connecticut and a Bachelor of Arts in Sociology with a minor in Theater from Cleveland State University where she was graduated summa cum laude. She is a subject matter expert in Sociology of the Body, Fat Studies, and Race, Class, and Gender.
Join Us
Please see below for registration details or to register now. After registering, you will receive a confirmation e-mail containing the Zoom link. You will not be asked for any payment information.
Please note: there are two registration links, one for each section of the day.
General Session: 9:00 a.m.–12:00 p.m. 
Afternoon Session: 1:00 p.m.–4:30 p.m.
Hosted by the President's Office of Diversity and Community Engagement and the Office of Human Resources.
Questions can be directed to Chris Grant or Jen Conley.