Making the Cut as Her Own Boss
After ten years working in top salons across the area, Alix decided it was time to take all that knowledge and break out on her own. She trusted her vision and she was confident that she had developed a roadmap for success.
Latinas Fashion
Gleyann Fontanez originally trained as a social worker, but when she started selling women's fashions right from her living room on the side, she knew that was the right path. Although it was a big financial risk, she decided to open a storefront in Hartford, Latinas Fashion.
Fostering an Environment of Innovation
Dental Care for Animals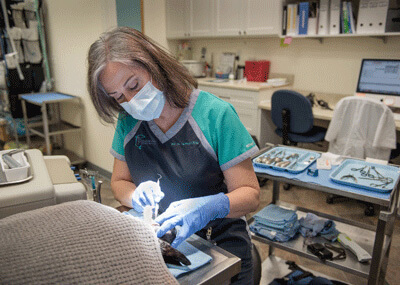 Dental issues are the number one health problem for dogs and cats, but many veterinarians struggle to fit dental care into their already busy practices. Dr. Jean Herrman recognized this gap presented a perfect business opportunity.
Juicy J Juice Bar
After being laid off from a job she loved, Josephine Joiner started stress eating and gaining weight. When she realized the toll all this was taking on her body and mind, she turned to healthy foods to try to feel better.  She started looking for ways to turn her love of good food into a career.