Video: Find Your Passion at UHart
We are thinkers and doers. Makers and scholars. Whatever your passion, you will fit right in.
The University of Hartford has an academic profile unlike any other institution. The University's seven schools and colleges offer a combined 100+ undergraduate and 64+ graduate degree programs. That's a breadth of offerings you expect to find only at a large state school, not at a private university with a 8:1 student-to-faculty ratio. UHart's comprehensive academic offerings provide you with endless educational possibilities; at the same time, the connected campus community ensures that you'll get the personal attention and support to be successful.
 Explore our 7 schools and colleges.
The secret to never skipping class?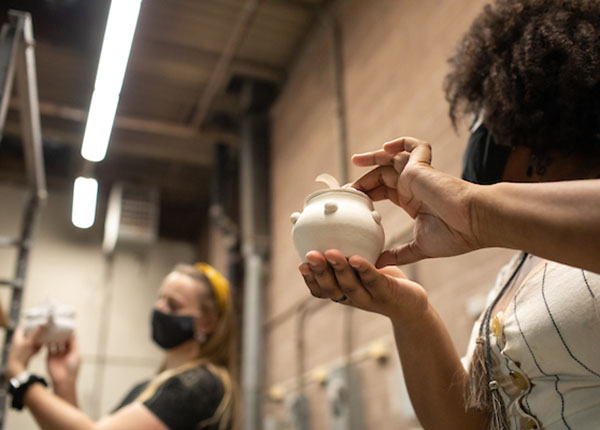 Love what you learn.
At UHart, we help you partner your passion with your dream profession. You will learn what it means to be an ethical professional and a critical thinker, and will be challenged to consider the world from multiple perspectives. With over 100 academic programs, and accomplished faculty to guide your path, success is within reach.
Expect a lot from your professors. They'll expect a lot from you.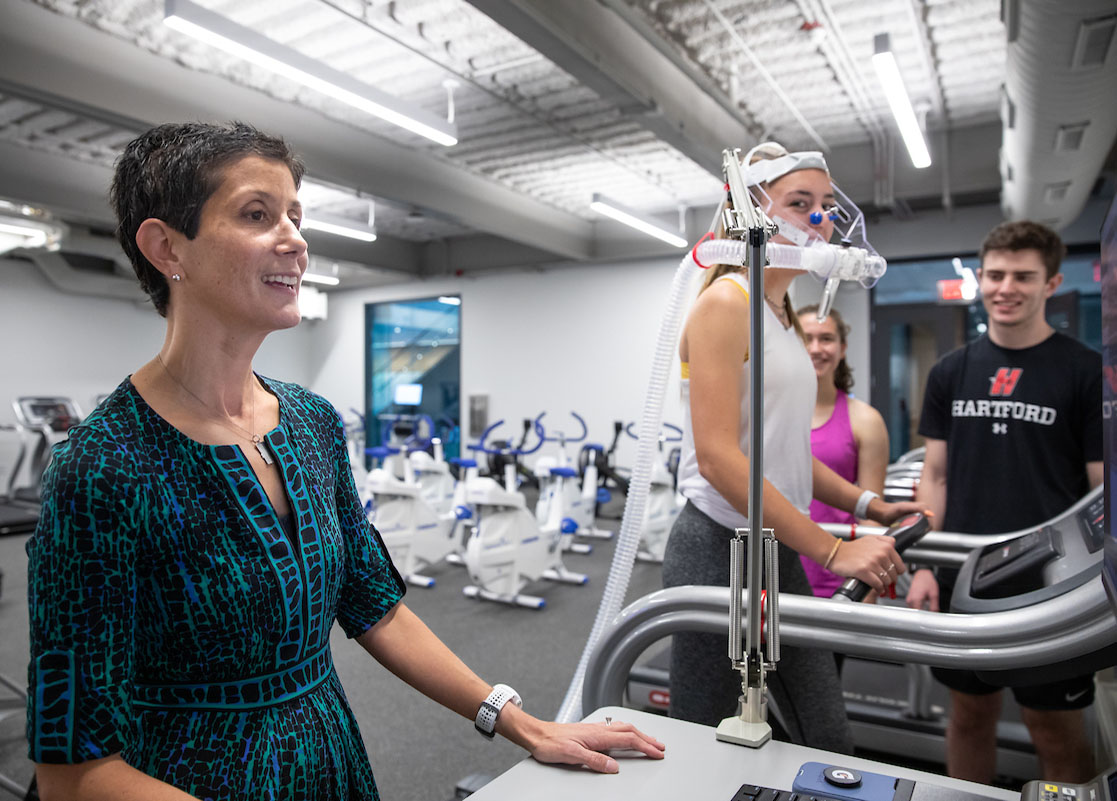 Faculty are the heart of any university. UHart professors are leaders in their field—as scientists, musicians, entrepreneurs, artists, engineers, health professionals, and more. Because UHart faculty have rich, diverse perspectives, UHart graduates are ready to succeed in a workplace that requires multidisciplinary approaches to address complex issues.
Academic life here isn't contained by the physical campus. The work we do at UHart changes the world in significant ways: Faculty research and student service-learning positively impact our communities, both locally and beyond our border.
One of the greatest things about teaching at UHart is developing relationships with students. The small class size lets me really get to know my students. This helps me to challenge them within their coursework, but also to help them solidify plans for after graduation.
Mary Arico, assistant professor, biomedical engineering; associate director, NASA Connecticut Space Grant Consortium
Get ready to stretch and transform. It's why you are here.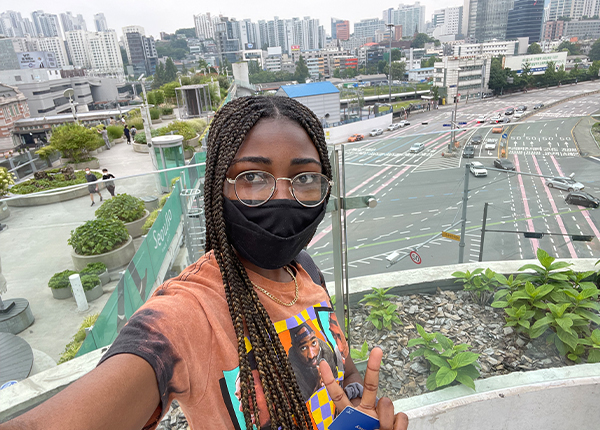 Just ask Benedicta Kwarteng '23
It's no surprise that Benedicta Kwarteng '23, who is pursuing a double major in international studies and politics and government, and a minor in French, is planning to work in foreign service in the hopes of becoming a career diplomat.

After learning about different cultures and broadening her knowledge and interest in foreign affairs, Benedicta chose to study abroad last fall in Seoul, South Korea, at Yonsei University's Underwood International College, where she took courses in diplomacy and international negotiations.

"As someone interested in foreign affairs, getting the chance to go to a different country and indulge in the language and culture was a practical way for me to learn about foreign policy," she says. "This kind of experience is very rare and something that can set you apart from many applicants in the job market."