Career and Professional Development
Career-Ready, Set, Go!
UHart helps you make smart career decisions.
In the Office of Career and Professional Development we don't just help you with your resume and job searches—We challenge you to explore career paths, learn new skills, and network with industry experts. Here, you will be part of career communities that will empower you to find a job that you will love.
We are here to help you
Are you currently studying at UHart and looking for internships, jobs, career advice, or résumé feedback, UHart's Career and Professional Development Office can help guide you to make smart career decisions.
Are you looking to start an internship program, attend one of our career fairs, or meet with our students? A member of our career team will strategize ways we can work together to engage uhart students to meet your goals and objectives.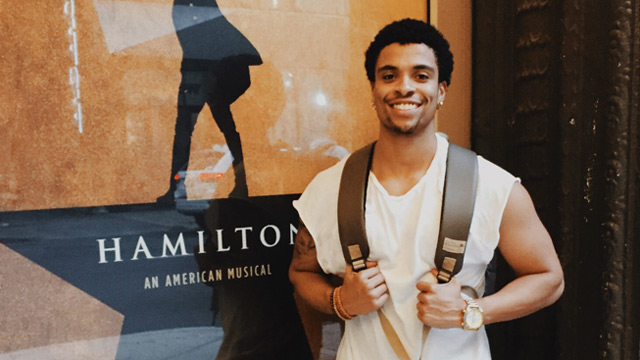 Our help and support doesn't stop at graduation. We are here for students throughout their lifetime to help them succeed in their careers. Learn more about our alumni resources.
Meet Our Career Peer Mentors
The
career peers mentors and graduate students in the Office of Career and Professional Development each play an important role in helping students find their career passion—they meet with students, work on marketing materials, social media content, event planning, and more. Come by the Career Studio to meet them in person.
Girik Nagpal
Girik Nagpal '20 is an Accounting Major with a Minor in Risk Management and Insurance. He is a young enterprising professional who strives to make the community a better place through volunteer work in Alpha Phi Omega, a community service fraternity. Girik is an active member of Barney Leadership Council who always steps ahead to Lead by Example and shares his perception through Public Speaking. Girik looks forward to being an intense learner by pursuing the MBA, CPA and PhD career path.
Andrea Rivera
Andrea Rivera is an illustration major with a minor in panting. She is working towards becoming an independent illustrator. Additionally, she hopes to be an art teacher so that she can share her skills with new artists.
Stefon Hudson
Stefon Hudson is a double major in criminal justice and political science. He is working towards becoming a congressmen. He would like to do a campaign on prison reform to help individuals get a second chance.
Katelyn Royce and Joseph Gokey '19
Architectural Design and Technology,
Architectural Design and Technology majors Katelyn Royce '19 and Joseph Gokey '19 took their design skills on the road to help improve Connecticut's Interstate 84. Along with classmates, they spent five weeks producing sample designs for the "I-84 Hartford Project," an initiative led by the Connecticut Department of Transportation.
Knowing that the I-84 project is a real proposed plan for the city of Hartford made the whole design process more exciting, especially visiting the site and visualizing how the area could be enhanced," says Katelyn.