Career and Professional Development
Career-Ready, Set, Go!
UHart helps you make smart career decisions.
In the Office of Career and Professional Development we don't just help you with your resume and job searches—We challenge you to explore career paths, learn new skills, and network with industry experts. Here, you will be part of career communities that will empower you to find a job that you will love.
Career Studio Programming
At UHart, you will find your career path, but you won't walk it alone
Are you currently studying at UHart and looking for internships, jobs, career advice, or resume feedback, UHart's Career and Professional Development Office can help guide you to make smart career decisions.
Are you looking to start an internship program, attend one of our career fairs, or meet with our students? A member of our career team will strategize ways we can work together to engage uhart students to meet your goals and objectives.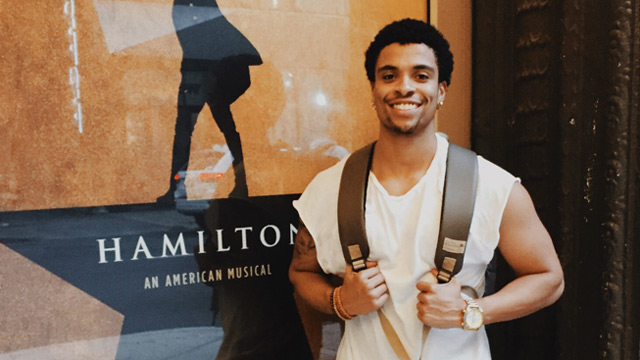 Our help and support doesn't stop at graduation. We are here for students throughout their lifetime to help them succeed in their careers. Learn more about our alumni resources.
Alyssa Viscardo
Business Analytics and Managerial Economics, 2022
Alyssa Viscardo '22, was inspired to study at the Barney School due to her initial passion for economics. Specifically, she was drawn to analytics. Due to her astounding work ethic, she will graduate this upcoming Winter with her business analytics and managerial economics degree. Alyssa's hard work in the classroom earned her a job opportunity for post-graduation at KPMG.
UHart gave me the tools that helped shape the opportunities that I have today. Without the support from my professors and peers I wouldn't have been able to be where I am today.
Meet Our Student Peer Mentors
The
career peer mentors and graduate students in the Office of Career and Professional Development each play an important role in helping students find their career passion—they meet with students, work on marketing materials, social media content, event planning, and more. Come by the Career Studio to meet them in person.
Girik Nagpal
Lead Career Peer Mentor Girik Nagpal '20 is an accounting major with a minor in risk management and insurance. He is a young enterprising professional who strives to make the community a better place through volunteer work in Alpha Phi Omega, a community service fraternity. Girik is an active member of Barney Leadership Council who always steps ahead to lead by example and shares his perception through public speaking. Girik looks forward to being an intense learner by pursuing the MBA, CPA, and PhD career path.
Katrina Lacombe
Career Peer Mentor Katrina Lacombe is a Music Management and Commercial Voice major at The Hartt School. She is a diligent and dedicated student excited about working for a record label or as an artist manager in the future. Her growing skills as a musician help her to play both sides of the industry and offer support for students studying and working in the arts. As a CPM, she is looking forward to being part of the career community on campus and making more connections.
Keren Shahverdi
Career Peer Mentor Keren Shahverdi is a fourth-year Nursing major with a minor in Biochemistry. She loves being a part of the UHart community and getting involved in different ways. Keren is currently a LEAD ambassador for ENHP, President of Chabad Chevra, and a tour guide for the RedKey Society.