We aren't the same, and we were never meant to be.
We're a diverse campus and a community of varied interests, talents, and worldviews. Part of the beauty of UHart is that we encourage our students to embrace that eclectic mix and to add to it through a wide range of clubs, activities, and organizations. 
Residential Life
UHart should feel like home. That's why we offer flexible living arrangements to suit your individual lifestyle and preference. If you just feel like staying in, we got you covered. We have game rooms with pool tables, table tennis, TV lounge areas, and a fire pit set up for you to take a break and enjoy times with friends. If you feel life going out for a meal with friends, there are many choices for dining on-campus. Visit Hawks Nest to watch the game, grab a coffee at Starbucks, visit Commons for a wide variety of food and delicious baked goods from Park River Bakery.
Connect with UHart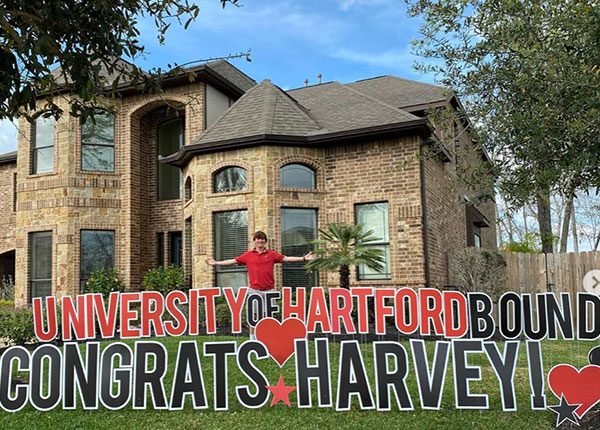 Follow us on social media!
Get the latest news, experience a day in the life of a student, admire our beautiful campus, get tips on what to do in the local area, read about faculty and student research, and get a chance to win prizes through our trivia contests. 
You can find us on Instagram, Snapchat, Twitter, Youtube, Facebook, and LinkedIn. 
The biggest thing that helped me make friends was doing all the activities Residential Life put together. Go to the club fairs and if you see something you like, just do it."
Sara Gambacorta '16, BSE, Acoustical Engineering and Music
Let the Good Times Roll.
We like to capture the good times and savor the memories.