Division of Student Success
At most universities, student life and academic services are distinct units with different goals and priorities. At the University of Hartford, the Division of Student Success takes a holistic approach, recognizing that student success is based on a unique blend of academic, social, personal, and professional needs.
84.4%

of residential students attended on-campus, DSS sponsored events in Fall 2022.

382

events were held with a total of 2,785 student attendees during the fall semester.

3,840

total appointments at the Center for Student Success in Fall 2022.
Our Support Services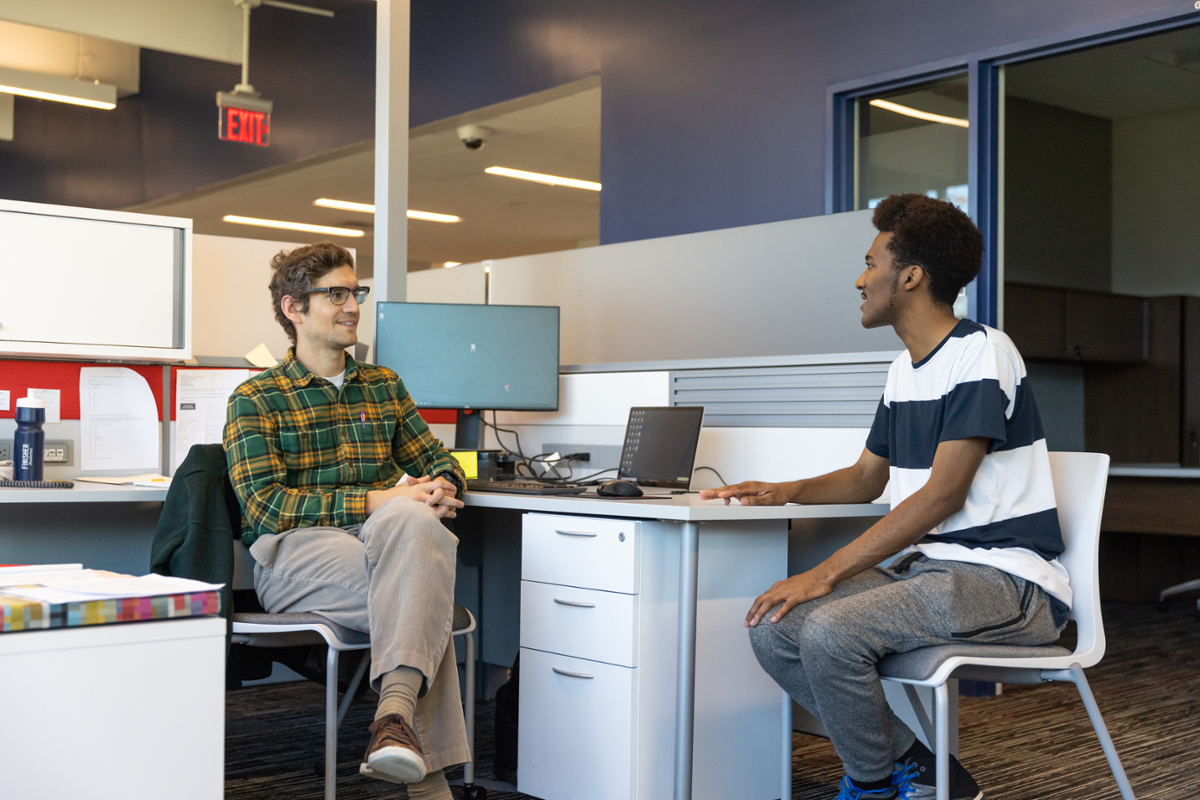 The advisors at the Center for Student Success are dedicated to providing guidance in areas such as academic support, first-year advising, mental health and wellness, study skills, financial questions, and more.
Stay Active
The Recreation Department offers various sports-related activities and other fun programs. Take a break from academic work to meet new friends, compete in a friendly atmosphere, and stay healthy.
Academic Success
Visit the Tutoring Center in the Lower level of Harrison Libraries for support with your next math, biology, or chemistry assignment.