Getting to Know Us
Let us share with you the UHart culture, learning, and energy that takes place on our campus every day. Whether it is bettering our local neighborhoods through our diverse community service projects, performing a seasonal favorite The Nutcracker, or welcoming students onto campus during the summer, every contribution we make is an opportunity to leave an impression on our greater community. The result is a welcoming and supportive atmosphere where anyone can find their place and everyone feels at home. 
Community Spotlight
American Saxophone Academy Performance
Come hear the powerful and smooth sounds of the American Saxophone Academy summer music students. Now it's 11th year, the ASA was designed by saxophonists with the goal of providing an exceptional solo and chamber music experience for advanced saxophonists. The concert is free and open to the public at the Mallard Auditorium.
Ticket information and details coming soon.
Learning Opportunities
UHart offers a wide range of programs for adult learners. You can finish your degree, learn a new skill, stay current in your career, or earn a certificate in a new one.
Whether it's for credit, career advancement, or the love of learning, explore UHart's Continuing Education offerings.  
No SATs, ACTs, or 500-word essays required!

The Presidents' College is an informal, welcoming community of people from greater Hartford and (thanks to Zoom) much farther afield. We immerse ourselves in short courses and stand-alone lectures on a wide and wild range of topics, including history, literature, STEM, fine and performing arts and current events.  We partner with UHart's seven colleges and myriad undergraduate departments to co-present courses on matters of the moment in the spheres of business, economics, politics, diversity/equity, and culture.

Our instructors are drawn from the finest of UHart faculty and outside experts, and they consistently enthuse about teaching the engaged Presidents' College attendees.

Joining this community is simple: choose one or more from each semester's bounty of courses; register; prepare for lift-off!
Opportunities for civic engagement, volunteerism, and service learning abound.
The Center for Community Service works with agencies throughout the Greater Hartford area to serve as a resource for students, alumni, faculty and staff.
H Magazine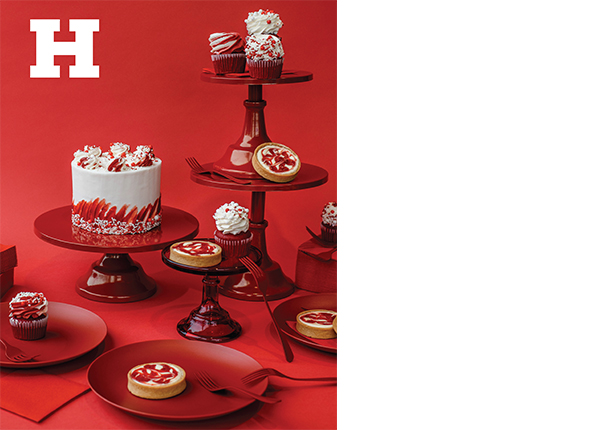 A Bit of Light Reading
H magazine brings the UHart experience and story to life. The voices we share are those of our students, faculty, staff, alumni, and friends. We have intentionally created sections and spaces that allow for the opportunity to be inclusive of our broader community. Together, we will celebrate our past, present, and future. We hope you will contribute by sending in your news, sharing your advice, and volunteering for an article or feature.  Email: editor@hartford.edu
Quick Links
These UHart facts and figures offer a quick snapshot of our rich history, dynamic offerings, and diverse community.
View the mission, vision, and values statements that drive our purpose and passion at the University of Hartford.
The University is deeply committed to its mission of cultivating a welcoming campus climate where everyone feels safe and supported.
It's not just outstanding faculty and students that makes UHart stand out. Read about the special things that make us proud, different, and uniquely UHart.
Get to know us through the activities and events we care about, the things they represent, and traditions that give UHart character and history.
Morning Jazz, Polka Time, Rock 'n' Roll, and Gospel.
WWUH, UHart's Public Alternative Radio since 1968, is home to an extensive music library of close to 140,000 LPs and CDs — one of the largest collections in the country.
The station is supported by approximately 80 students, faculty, and community volunteers.