During these unprecedented times, UHart remains dedicated to our community connections. 
Getting to Know Us
At the University of Hartford, we have built a legacy of extraordinary service. This tradition extends beyond our campus footprint and inspires us to impact the lives of others. Every contribution we make is an opportunity to leave an impression on our greater community, and foster relationships. It is through these actions that we can make a meaningful difference.
Open to the Community: Community Conversations Series
The Two Connecticuts: Conversations about Race and Place
A four-part series presented by University of Hartford's Presidents' College and the Office of Diversity and Community Engagement, The Third Age Initiative™ a program of Leadership Greater Hartford, and The Connecticut Mirror.
SERIES OVERVIEW
George Orwell reminded us that it is a constant struggle to see what is right in front of our noses. In Connecticut that is racial and economic segregation. This special series will examine how segregation hurts people of color—depriving them of personal dignity, economic opportunity, and access to healthcare and safety—yet also disadvantages the state as a whole.
Over four sessions, panels of informed experts will examine the racism that surrounds us, in housing, schools, and the structure of our government. Join us to learn more about the disparities that exist in our state, and what you can do about them. We will talk about initiatives enacted in other states and proposed here in Connecticut, so that all participants have the opportunity to join the effort to reduce these disparities where they live.
Our Campus
While visiting UHart, such features as our charming New England setting and mid-century modern architecture certainly makes an immediate impression, it is our people who are most memorable and make up our community. Our students, faculty, and staff are a diverse group of people from a wide-range of backgrounds and interests, yet they all share UHart's spirit of open communication, collaboration, and an inclusive outlook. The result is a welcoming and supportive community where anyone can find their place and everyone feels at home.
Keeping Hawks Healthy
Life at UHart looks a little different —it has to—but we are committed to working together to act in the best interest of the safety and well-being of our entire campus community, while delivering an excellent student-centered educational experience.

Wondering about the health of our community? Learn more about all of the steps we're taking to keep our hawks safe.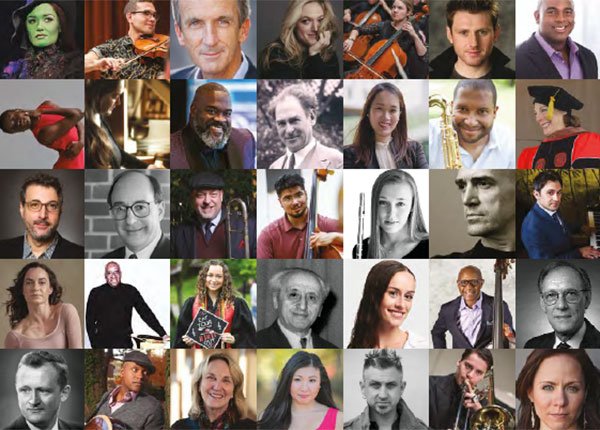 A Bit of Light Reading
H magazine brings the UHart experience and story to life. The voices we share are those of our students, faculty, staff, alumni, and friends. We have intentionally created sections and spaces that allow for the opportunity to be inclusive of our broader community. Together, we will celebrate our past, present, and future. We hope you will contribute by sending in your news, sharing your advice, and volunteering for an article or feature.  Email: editor@hartford.edu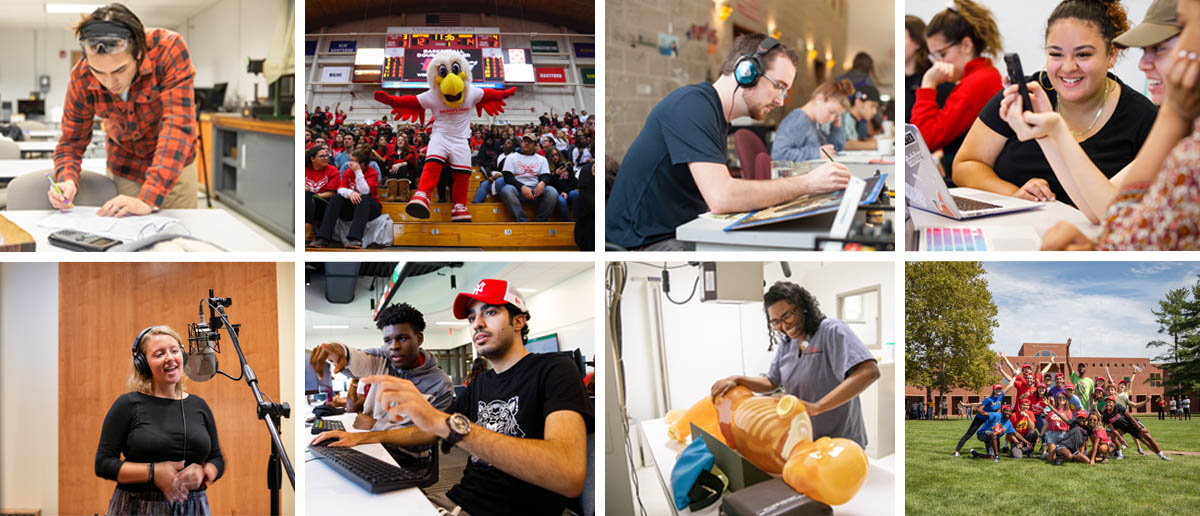 Our Schools and Colleges
We are widely recognized for the entrepreneurial spirit reflected in the breadth and imagination of our academic programs. Interdisciplinary learning opportunities that cross schools and colleges are abundant, and some of our programs, like acoustical engineering and music, can be found at no other university in the United States.