Information for Current Parents
Profound support. It's what brings us together and sets us apart.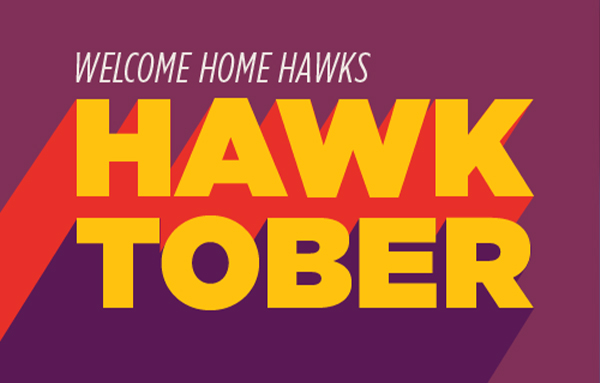 At the University of Hartford we know a student's success in college takes a village and we thank you, our parents, for being a part of that village!
How can you help? Join fellow parents and families in making a difference at UHart. We have seen firsthand the impact of parents sharing their time, expertise, and resources. From volunteering at an admission event to establishing scholarships or sharing internship opportunities, we are grateful for parent engagement!
Interested in getting involved? Learn more about our Parent Network.
Keeping Hawks Healthy
As we take steps towards a new normal, we are committed to working together to act in the best interest of the safety and well-being of our entire campus community, while delivering an excellent student-centered educational experience.
Wondering about the healthy and safety of your student?
UHart Hub
Curious how your student is connecting with other Hawks?
Check out our online events platform, UHart Hub. The HEAT (Hartford Events and Activities Team), Student Government Association, and all clubs and organizations add events for students to attend—both in-person and virtually. 
Sending Mail to Your Student
Students love to get mail! Feel free to send them a letter, card, or care package (less than 35lbs.) to their on-campus address. Packages for off-campus students will not be accepted through Mail Services. If your student lives off-campus, please mail directly to their specific residential address.
On-campus mailing address:
Students First and Last Name
200 Bloomfield Ave
Student Mailbox Number
West Hartford, CT 06117
Please note: For safety reasons, do not put your student's ID number or e-mail on their package.
Student Life & Support
At most universities, student life and academic services are distinct units with different goals and priorities. At the University of Hartford, Student Affairs and Academic Affairs exist together under one label: the Division of Student Success. We know that every student is different and we work collaboratively to celebrate and support each and every one.
Has your Hawk Landed somewhere great? Are they soaring on to a new adventure after UHart? Have them fill out our Hawks Landed form. 
Gail Silver
Mother of Erica Silver, Class of 2022
Gayle Silver's daughter, Erica, is a sophomore in the College of Education, Nursing and Health Professions at UHart. She and her family found that experiences both in and out of the classroom were are equally important to Erica's growth and success at UHart.
Read more about Gail and Erica
The University of Hartford was the right choice for Erica, and she now calls Hartford her home – that's how much she loves it!
Find it Fast—Resource Links