Profound support. It's what brings us together and sets us apart.
At the University of Hartford we know a student's success in college takes a village. Over the next four years, your student's village will include faculty, fellow students and you–their family! 
Here we've assembled resources for you to help your child succeed during their time at UHart. Below you can learn about everything from upcoming family events, where to send a care package, see the academic calendar, and learn how to add money to your child's HawkCard.
We welcome you and your family to the unique environment that is the University of Hartford.
Resources for the Fall Semester
To make sure that your student is prepared for the start of the semester, we are hosting a series of summer webinars on a wide variety of topics that you and your student can participate in together.
In order for your student to be prepared for the start of the fall semester there are several important steps that need to be completed. These topics range from housing and dining to getting a school ID and preparing for move-in.
UHart partnered with CASHNet Systems to deliver bills via e-mail rather than by U.S. mail. When the bill is ready to be viewed, students receive a message through their University e-mail account.
Resources for Students
We recognize this is a challening time for students and families, and want to help in any way we can. Below are a list of resources available:
Virtual Experience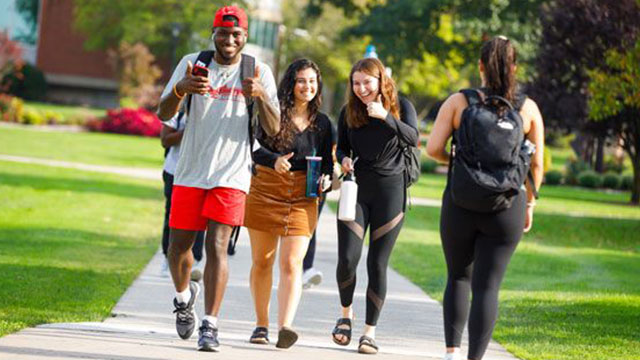 We want to bring our unique in-person experience to you and your student virtually. We have put together several opportunities for you to connect with our campus community. 
Interactive campus tour
Conversation witht the dean of admission
Webinars
Instagram FAQ
Meet Bates House Admission and Financial Aid Team
Parent Hour Webinars
Your child's move to college isn't just about transition for them. It's a transition for you too. We invite you to join our Parent Hour, a series of webinars on popular topics commonly faced by students and families in their first year. At each session, faculty and staff will present on a timely topic followed by a Q&A session. This is a great way to get your questions answered, stay connected, and learn about the University.
Save the date for upcoming Parent Hours this semester. Click on the hyperlink to listen to recordings of the webinars. 
Aug. 26, 2019, 8 p.m.: Final Checklist and Preparation
Sept. 10, 2019, 8 p.m.: Living and working with different people
How does it work?
For each session, we will send a separate email invite with a link to a webinar, where you can simply sign in and listen. We will include detailed login instructions with each invite.
Student Life & Support
At most universities, student life and academic services are distinct units with different goals and priorities. At the University of Hartford, Student Affairs and Academic Affairs exist together under one label: the Division of Student Success.  We know that every student is different and we work collaboratively to celebrate and support each and every one.
Gail Silver
Mother of Erica Silver, Class of 2022
Gayle Silver's daughter, Erica, is a sophomore in the College of Education, Nursing and Health Professions at UHart. She and her family found that experiences both in and out of the classroom were are equally important to Erica's growth and success at UHart.
Read more about Gail and Erica
The University of Hartford was the right choice for Erica, and she now calls Hartford her home – that's how much she loves it!
Find it Fast—Resource Links
Frequently Called Numbers