Webinar Series: Students & Circle of Support Sessions
UHart students, parents, guardians, and families are invited to our virtual Students & Circle of Support Sessions series to learn more about important information throughout the year. These one-hour sessions will be held on Zoom and led by various campus departments. The sessions are themed to address popular topics including academic registration, billing and financial aid, student support services, and health and wellness. This is a great way to get your questions answered, stay connected, and learn about upcoming deadlines, processes, and information throughout the year.
Questions about this series? Contact the Center for Student Success: css@hartford.edu. 
2022-23 Webinar Series
Mark your calendars and save the date for this year's webinars! Registration is required. If you are unable to attend one of our events, please reach out to Julie Spring at jspring@hartford.edu for a recording.
Fall 2022 Students & Your Circle of Support Student Success Hours
Planning Ahead
Jan. 31: Support Systems and Resources on Campus: Topics covered include Center for Student Success, Centralized Tutoring Center, Access Ability, and OSEI.
Feb. 7: Staying Connected During the Winter Months
Feb. 21: Renewing the FAFSA
March 7: Room Selection
March 28: Registration—What You Need to Know!
May 23: Orientation/Summer Programming and the Centralized Tutoring Center
June 13: Honors Program
June 27: Access Ability Services
July 18: Aramark (Dining on Campus)
July 25: Residential Life, Housing, and More—Oh My!
Aug. 8: Move in and Get Involved
Aug. 15: Taking Flight—Homesickness
Upcoming Events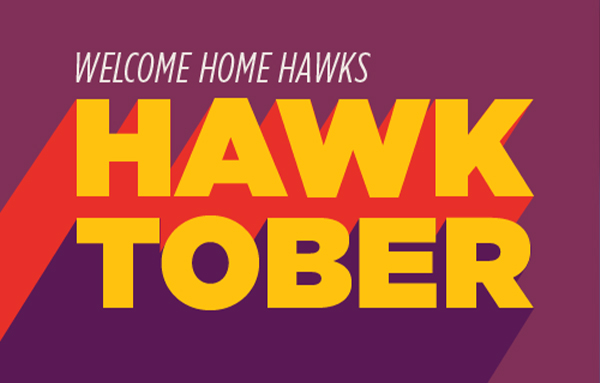 Come celebrate Hawktober, our Reunion and Family Weekend, October 14–16, 2022! We are excited for this fun, UHart tradition to return to campus and we hope you will join us for a weekend packed with exciting opportunities to explore campus, connect with members of our community and have fun.
Can't travel to campus but still want to join in some of the Hawktober fun? Check out our opportunities for virtual engagement.