At UHart, you are part of a diverse, engaged, and supportive educational community.
We are committed to help you succeed. Below are some resources to help you get the most out of your UHart experience, including how to stay connected, support services, academic questions, financial questions, and more.
HAWKS VOTE - National Voter Registration Week
The Office of Student Engagement and Inclusion (OSEI) will hold a week-long effort to raise awareness and educate the UHart community about the importance of registering to vote. National Voter Registration Day is being observed on Tuesday, September 20, and seeks to create broad awareness of voter registration opportunities.
Student Resources
Accepted Students
Have you been accepted to UHart? Learn more about next steps and resources for you.
Accepted Students
International Students
Are you an international student? Learn how our International Center can help you with everything from setting up a bank account, getting a US phone number, and telling you all about visa regulations.
International Center
Transfer Students
Are you a transfer student? Learn about UHart's resources just for students like you, including setting up your academic schedule and more.
Transfer Students
Quick Links
Below you will find links to important information for students.
University policies and regulations for students can be found in The Source, the official student handbook. It is the responsibility of each student to be familiar with these policies, including the Student Code of Conduct.
Members of the University community who have a question about the Student Code of Conduct should contact the Dean of Students Office at 860.768.4285 or stop by room 307 in the Gengras Student Union.
Follow UHart on Social Media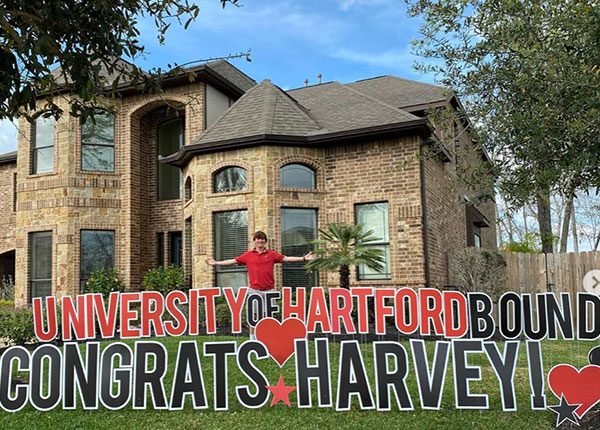 Stay Connected.
Get the latest news, experience a day in the life of a student, admire our beautiful campus, get tips on what to do in the local area, read about faculty and student research, and get a chance to win prizes through our trivia contests.
You can find us on Instagram, Snapchat, Twitter, Youtube, Facebook, and LinkedIn.
UNotes
UNotes is the comprehensive, online news source for the University of Hartford community. Stay connected and informed!