Your challenge. Your achievement.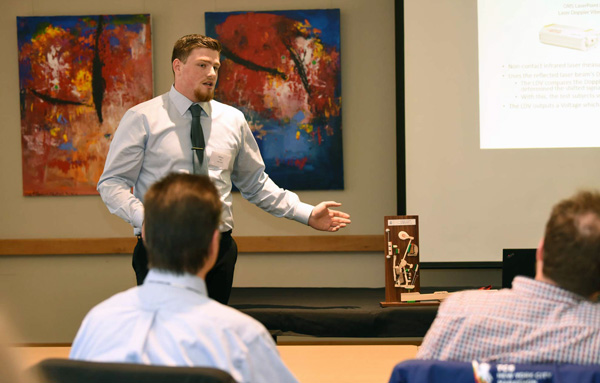 Are you a high-achieving student? Are you ready to continue this academic excellence? Our Honors Program includes exceptional courses, interdisciplinary seminars, faculty mentoring, and senior research projects.
You will also have the chance to grow within a dedicated residential community and participate in special honor societies, campus events, and colloquium presentations. See the menu for tabs with more information on these many opportunities for achievement.
Contact: 
Dr. Claudia Oakes, Honors Program Director
oakes@hartford.edu | 860.768.5746
Program Benefits
Small class sizes (12 to 20 students)
research projects
internships
honor society membership
priority registration with a GPA of 3.5 or above.
living in a premium residential learning community with other honors students
Upcoming Events
Sept. 27, 2021
President's Reception for First-year Honors Students
12:45–1:45 p.m.
1877 Club
Wed., April 13, 2022
Undergraduate Colloquium
12–6 p.m.
1877 Club
May 13, 2022
Honors Seniors Luncheon
12 p.m.
1877 Club
Jessica Floyd
BA, Politics and Government, 2018
Honors student Jessica Floyd '18 studied politics and government and minored in Africana studies, communication, and sociology. During her time at UHart, she produced a political talk show on Hartford Public Access Television and interned with WNPR. She was one of only 13 students nationwide accepted to 
Politico's 
Journalism Institution this year, and she is currently working on 
A Seat at the Table,
her own podcast.
My ideal job would be to work at an owned-and-operated television affiliate.