Summer 2023—Registration Now Open
The University of Hartford offers six exciting summer camp programs for children from pre-school through 12th grade on the University of Hartford campuses. Each program is unique, yet all share a common commitment to excellence in curriculum, staff, and facilities. All programs are based on the premise that learning and fun go hand in hand!
Learn more about free bus transportation throughout Greater Hartford. 
Learn and Play on a College Campus
70 enrichment courses and 20 sports activities to choose from.
An Experienced and Caring Staff
Campers personally design their own schedules.
Summer Place Campers
Summer Place Programs
The Summer Place main camp program is for children who are entering grades 1 through 9 (not less than 5 or more than 15 years of age). Campers choose classes that interest them, including options such as Woodworking, STEM, Theater, Culinary, Art, Wilderness/Nature, and Recreational Sports.
Join Our Team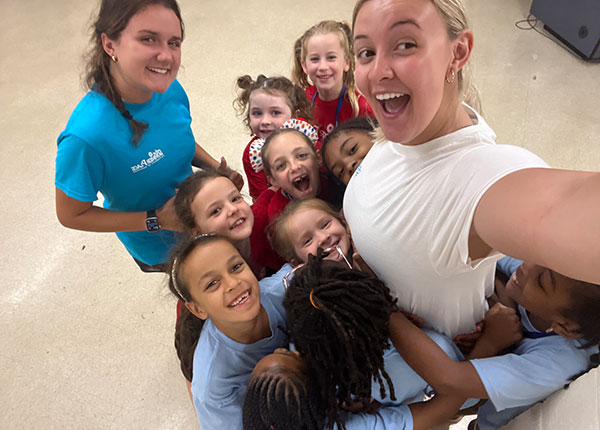 Looking for a great place to learn everyday and make bonds that last a lifetime? Join our team of counselors and lifeguards and make a positive and lasting impact on the lives of children and families.
---
Authorization and Membership
Summer Place Programs are licensed by the State of Connecticut.
Summer Place is a member of the Connecticut Camping Association.
University of Hartford's Commitment to an Inclusive Environment
860.768.4432
Summer Place Programs
University of Hartford
200 Bloomfield Avenue
West Hartford, CT 06117