Traditions are an important part of the University of Hartford experience. Current students and alumni are bonded by the traditions we have all grown to love.
Whether it's singing along to the alma mater or giving a high five to Howie the Hawk, University of Hartford students and alumni take part in a growing number of traditions that enable them to show their spirit and come together as a community.
Alma Mater Song
The Alma Mater of the University of Hartford is proudly sung at Commencement exercises and other formal events. Music by Stephen Gryc; lyrics adapted from Henry Fonte.
Verse 1:
Oh, University of Hartford,
A legacy that will not end,
Your banners high and colors brilliant
Give strength as we this world amend.
Chorus:
Light the fire of our soul's passion,
As we proudly sing your praise.
Truth will guide our ev'ry action,
Now, tomorrow, all our days.
Verse 2:
University of Hartford,
Where first our thoughts were all set free,
With peer, true friend, and mentor we toiled,
For honor, truth, and honesty.
Chorus:
Light the fire of our soul's passion,
As we proudly sing your praise.
Truth will guide our ev'ry action,
Now, tomorrow, all our days.
Alumni Plaza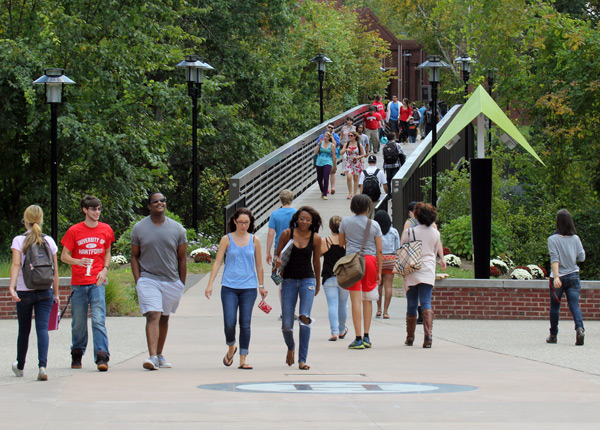 Situated between Hawk Hall and the Commons, at the foot of the Hog River Bridge, Alumni Plaza has become a natural gathering place, a spot to play Frisbee or jump Double Dutch.
Convocation/Forming the H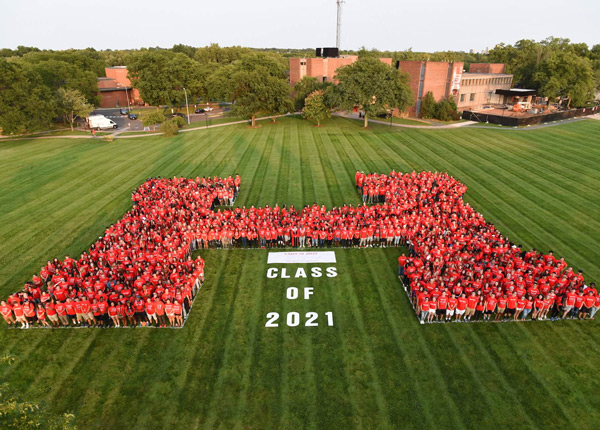 The University of Hartford community formally welcomes first-year students and their families to campus during move-in weekend. it is here where new students sign a large banner that will next be brought out four years later at Commencement. Following Convocation, our new students form a massive "H" on the campus green.
The Fight Song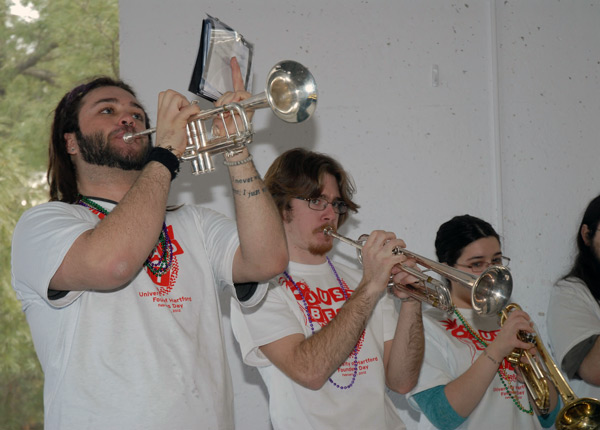 You will hear the fight song playing early and often when cheering on the Hawks. The words and music were composed by Stephen Gryc.

Fly High
Fly high, Hawks, fly high,
And know that victory is nigh,
Let's try, Hawks, let's try,
For we know it's do or die.
By courage be led.
Have pride in the dear old white and red.
Fly high, Hawks, fly high,
And soar to glory in the sky.

Music performed by University of Hartford Pep Band. Lyrics by Hartt School students. Conducted by Michael Morris.
Founders Day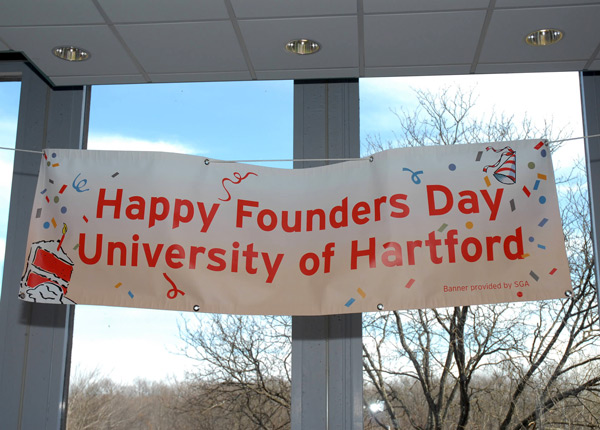 A group of area business leaders came together and the University of Hartford was born on Feb. 21, 1957. UHart began celebrating Founders Day in 2007, in honor of its 50th birthday, and the tradition continues today.
Hawktober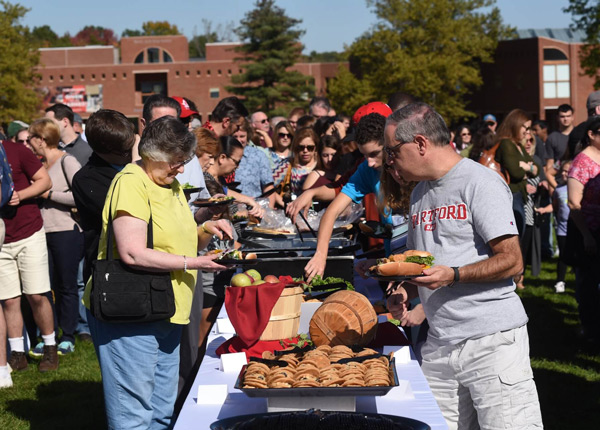 Held in October, Hawktober Week features varied events for students including a drive-in movie, bonfire, pumpkin painting, and a cake decorating contest. It all leads up to Hawktober Weekend, when parents and alumni join the fun for the annual Homecoming and Parents Weekend celebration.
Howie the Hawk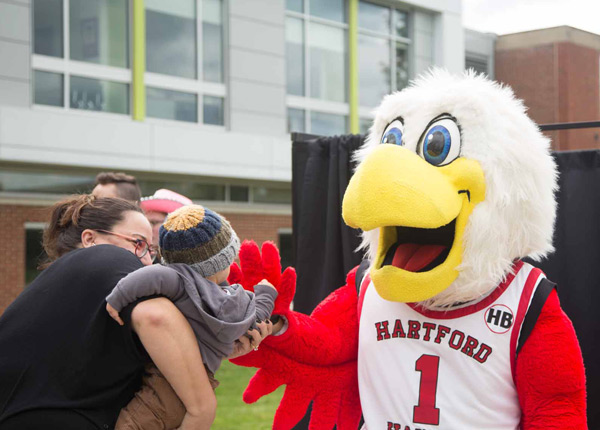 The University's official spirit leader originated when the school competed as Hillyer College and spectators had to climb four flights of stairs in the old Chauncey Harris School on Hudson Street in Hartford to the "Hawk's Nest" to watch sporting events.
Midnight Breakfast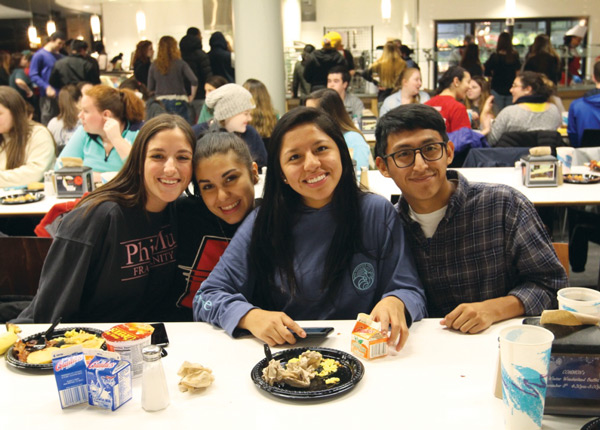 Midnight Breakfast is traditionally held as a study break for students nearing finals. Students are served breakfast by UHart faculty and staff. It's a great time to mingle with other students experiencing pre-final anxieties while seeing your professors in a much different setting.
Painting the Anchor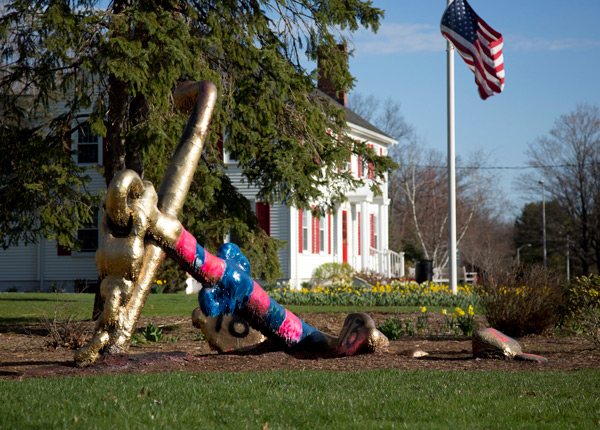 The Anchor, located near Bates House, represents one of UHart's longest-standing and most widely-recognized traditions. It has become a traditional spot for rival campus organizations, sororities, and fraternities to display their colors. Any club or organization on campus may sign up to "paint the anchor" through the Dean of Students office. The number of coats of paint on the Anchor through the years is incalculable!
Red Caps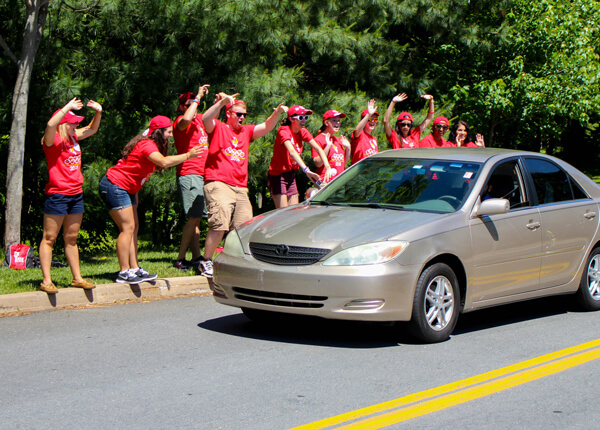 Red Caps are Orientation student leaders who are eager to help new students and their parents learn about life at the University of Hartford. They are on campus  during the early and late summer to welcome students and parents to the University of Hartford, engage them in conversation and activities, and connect them to peers and University resources. Through individual conversations, group activities, and various programs, Red Caps help the incoming students and their parents become familiar and comfortable with the University.
Spring Fling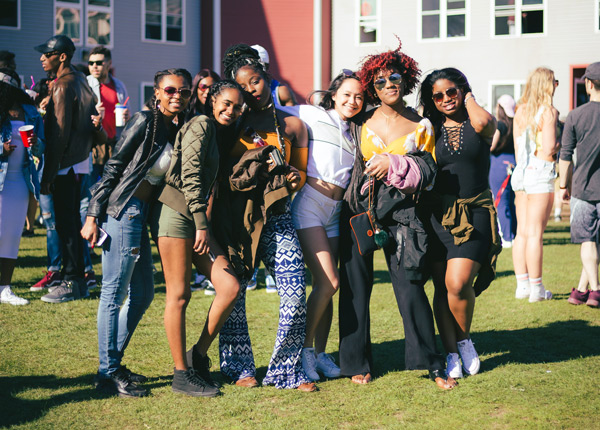 The snow has melted, the sun is shining (hopefully), and warmer weather is here at last. Spring Fling takes place each April and offers UHart students a wide range of entertainment and activities.