Research Takes Felmlee Underseas and Overseas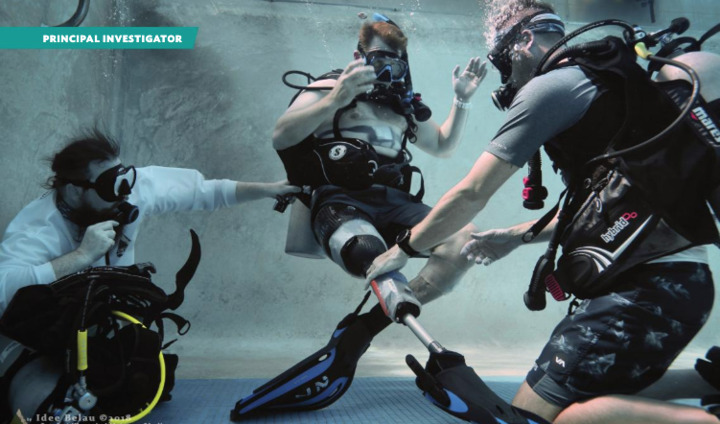 ENHP's Duffy Felmlee was profiled in the February 2020 issue of O&P Almanac for his research both underwater and on land.  Felmlee, associate professor of prosthetics and orthotics, is working on several projects to help improve prosthetic device options and safety for individuals with limb loss and limb difference. He's also involved in a project to ramp up telemedicine in developing countries.

For the past four years, he's worked with the Combat Wounded Veterans Challenge in a project that studies amputees' performance with and without their prostheses while scuba diving. The research team, which travels to the coast of Looe Key, Florida, to conduct its studies, is planning a multi-year study to investigate various interventions using prosthetic componentry and already available swim items, such as fins, thrusters and buoyance control devices. They plan to institute best practices for individuals with lower extremity limb loss to participate in scuba diving.

At the global level, Felmlee is working on a project to study the efficacy of telemedicine in developing countries related to prosthetic use. He is working with the international organization Dreaming and Working Together and researchers at Hartford Healthcare. The research will promote the capability of utilizing technology to allow for remote clinical consultations for challenging international cases.

Read the full article about Felmlee here.