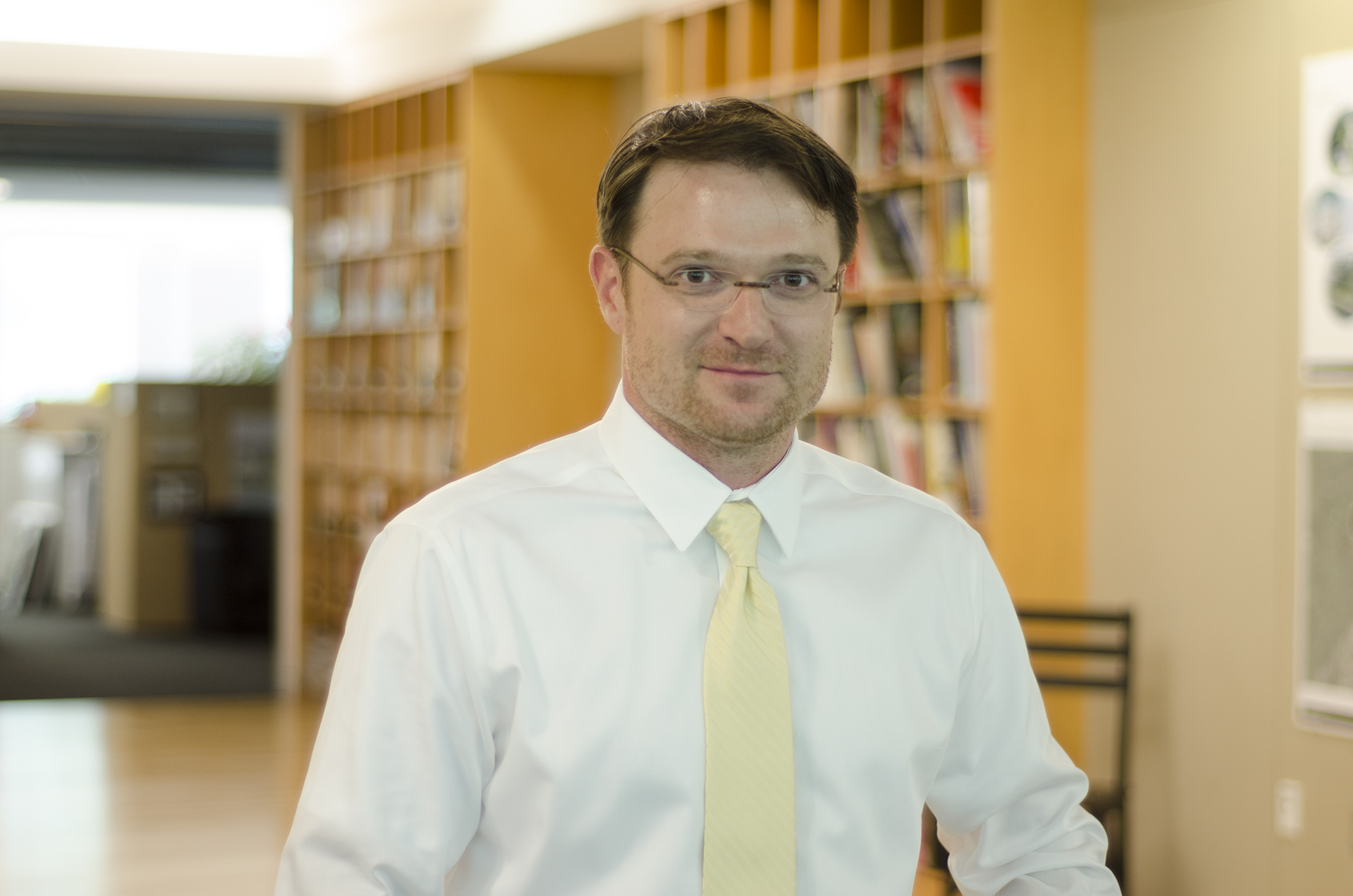 Master of Architecture graduate reflects on experience at UHart for his current role.
Tim Applebee M'18, Master of Architecture graduate, was passionate about a significant shift affecting our built environment: the shift away from the energy-intensive, carbon-emitting building materials like concrete and steel toward more sustainable, carbon-storing building materials like engineered wood and cross-laminated timber. During his time as a student at the University of Hartford, he felt supported, challenged, and inspired by many of his Architecture professors.
My professors listened to my ideas and helped me find my voice. Without exception, the faculty supported and critically engaged themselves in my research," says Applebee. "They asked hard questions and helped me make important connections and decisions. It was great and sometimes truly difficult work, trying to turn a good idea into a better one.
Tim Applebee M'18, MArch
He eventually moved on to become a graduate assistant for some of these professors, who encouraged him to submit his work for awards and publications (CTGBC 2017, ASCA 106th), while other members of the Architecture department connected him with the right practicing professionals at the right time.
"My thesis proposal for a United States Job Corps campus/facility/program expansion in Connecticut, for example, made it to the desks of the head architect and the facility manager of the United States Job Corps," says Applebee. "UHart professors, in their commitment to my success, helped me understand how my passions and ideas were meaningful to the larger profession." He now works as a project architect for The S/L/A/M Collaborative in Connecticut. According to his LinkedIn profile, he describes his role as "Building technologist working at the intersection of school typologies and the mass timber movement." Tim continues to share his experience incorporating what he had learned under the Master of Architecture program at the University of Hartford to his new role at the company, and adds:
"The S/L/A/M Collaborative, for example, has architecture offices in five states and works on a multitude of steel and concrete structures every year. When I interviewed for a position at their nearby Glastonbury office, a principal asked me about my professional trajectory. My response, which could possibly have sunk my application, went something like this: 'I wouldn't mind being known at S/LA/M as "that wood guy."' It sounds somewhat flippant in retrospect, but I think they understood that I was trying to be realistic about systemic change and that I was also very serious about the mass timber movement. After they hired me, I immediately started to bring the past two years of my graduate research to work with me."