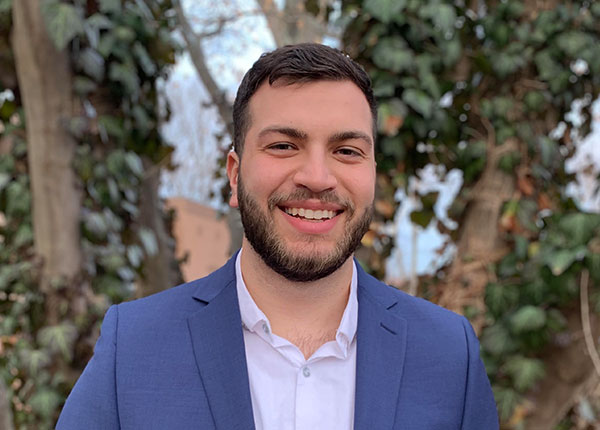 Graduating senior, Aleks Nowicki, has committed to a position as a transportation engineer at the Connecticut Department of Transportation (ConnDOT) in the Traffic Project Design Unit.  This opportunity presented itself at a lunch and learn event for engineering students. As a civil engineering student, he was highly involved with local chapters, granting him the opportunity to network with local professionals.
Nowicki says, "I attended American Society of Civil Engineers (ASCE) meetings and talked to presenters after lunch and learns. They suggested I apply for the traffic division at the DOT, which I did, and went through the hiring process and got the job."
Aleks credits Professor Keshawarz with setting up the initial DOT lunch and learn last year. It was through that connection that he was able to continue to build a relationship with the DOT throughout the year.
In addition to his work with Professor Keshawarz, Aleks worked closely with Applied Assistant Professor Todd Brown on his senior project, as well as Associate Professor Sussmann who served as the advisor for the UHart ASCE chapter. Nowicki says that UHart and its professors "provided the necessary classes that would give me the skills to be sufficient at my job."
Outside the classroom, Aleks also really enjoyed his time as a part of the UHart community.  "I made lots of friends and learned a lot of information that will help me in my career," he says. When asked what advice he gives incoming students, Nowicki said he'd tell students that "engineering is a time-consuming major, make sure you make time to hang out with friends and relax."