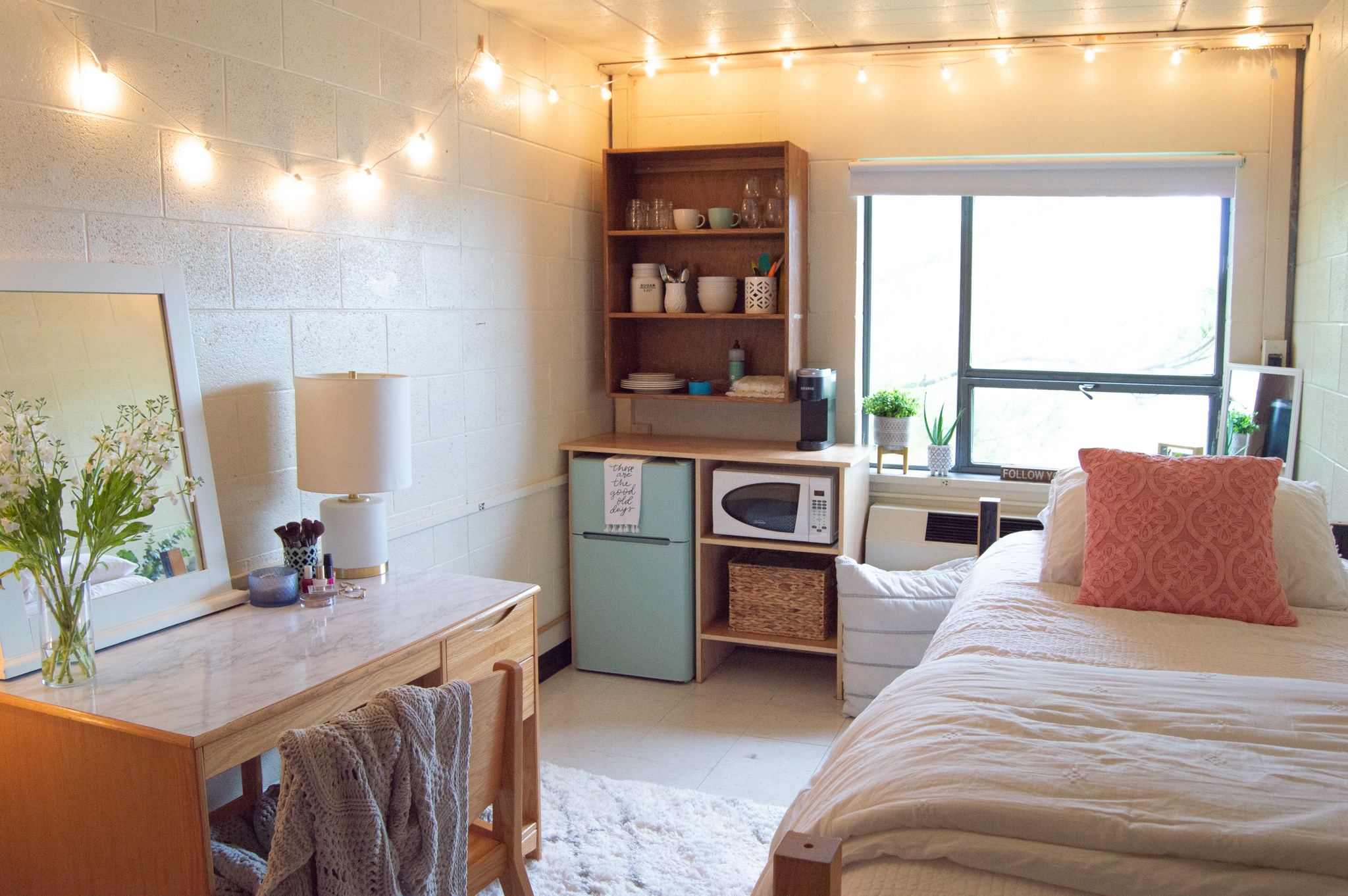 Architectural design + technology senior featured on apartmenttherapy.com.
Elaina Zayac '20, architectural design + technology major with a concentration in construction management, was recently featured on apartmenttherapy.com because of her impressive dorm room. As someone with a design background, she shared the inspiration of turning a regular dorm room into a stylish home. Zayac was thrilled to be featured alongside talented professional designers on the website as a college senior.
"Putting my personal space full of my own design and decorating ideas out there for the world to see for the first time was nerve-wracking, but as a designer or architect, this is something you need to do in order to grow. As an Architecture student, you present your work to a jury of local Architects a few times a semester, but this time I was putting my ideas out to the world, not just a few people," says Elaina.
Her work was quite impressive and received great positive feedback from the feature. This boosted Zayac's confidence in her design ideas and makes her more excited to enter industry once she graduates in the spring. "It's exciting knowing that my dorm is out there to inspire other college students as there isn't much content related specifically to dorm room design and décor," says Zayac.
The thought of where I may end up in my career is exciting as there is a multitude of paths I can take with my degree. As a female in a traditionally male-dominated industry, I think my 'can do' attitude combined with my design and construction background that UHart fostered will lead to success and help me prove myself.
Elaina Zayac '20, architectural design + technology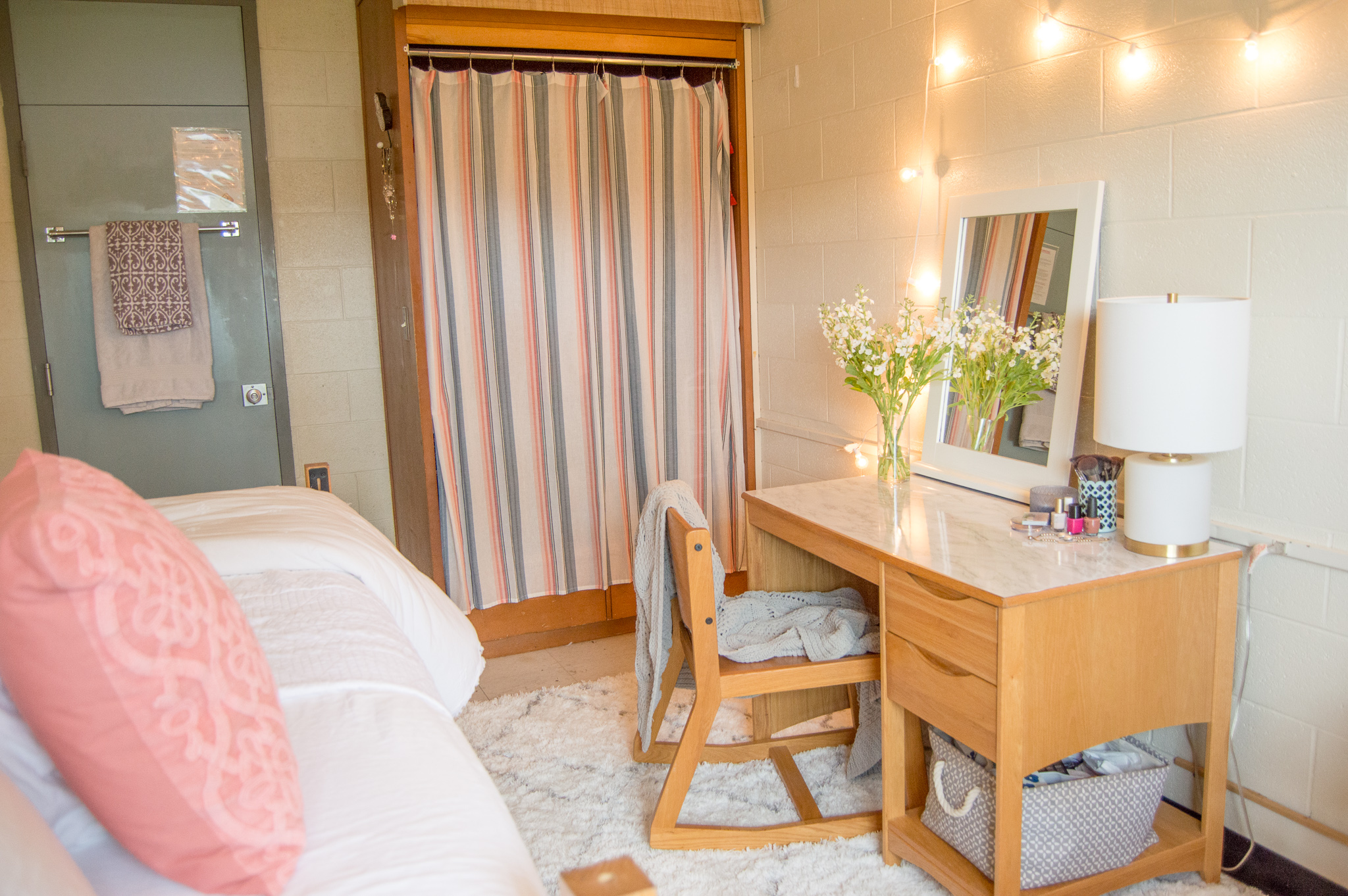 Zayac chose to attend UHart because of the architecture program. "I originally thought I wanted to solely study Construction Management, but after learning that at UHart I could combine both Architecture and Construction Management in my studies, I was sold," says Elaina. She believes an education in both architecture and construction management that she has gained at UHart has prepared her well me both paths in industry.