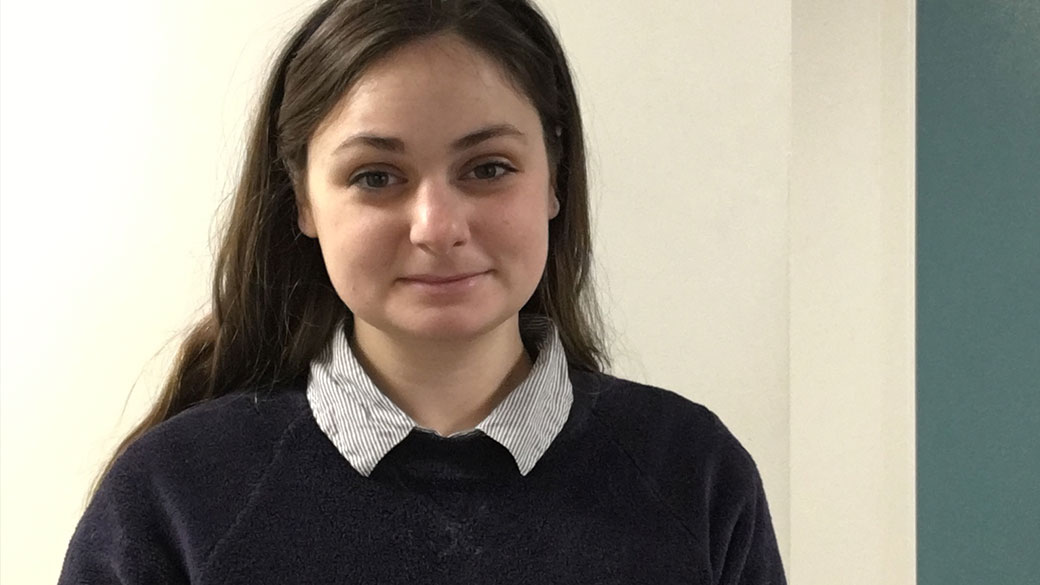 Civil engineering senior reflects on involvement with recent internship and UHart that led to an impressive job offer before graduation.
Lily Orelup '20, a civil engineering major with a concentration in environmental, has been very involved at UHart since transferring to UHart in 2018. She chose to attend UHart because of the top-ranked program in the country and the small class sizes allowing her to get to know her faculty one-on-one. She credits her faculty and coursework for helping her land some impressive internships over her college career. Because of her experience and knowledge, she accepted a job offer from Weston & Sampson in their wastewater division as an engineer and will begin working full-time immediately after graduation.
Most recently, Orelup worked as an engineering intern with the South Essex Sewerage District (SESD) in Salem, Mass. Most of her time with SESD was spent developing a column test procedure and performing multiple tests to generate a site-specific settling curve for their state point analysis. Over the summer of 2019, she also worked as a project engineer with O&G Industries. There, she collaborated with the company's project manager and head architect on problem-solving through inspecting drainage basins, piping systems, HVAC systems, and fire alarm systems.
Orelup also plays an active role at UHart and within CETA. She is part of the American Society of Civil Engineers (ASCE) and Society of Women Engineers (SWE) student-run organization. Being a member of both organizations has given her an opportunity to travel across the country to various competitions and conferences.
During my internship with South Essex Sewerage District, I had the opportunity to create a settling curve for secondary clarifiers. I was able to utilize principals learned in my water quality class directly to the projects I work on at SESD. 
Lily Orelup '20, BSCE