University Studies
BA in Paralegal Studies
The Bachelor of Arts is an online program and requires a total of 120 credits combining required general education courses and Paralegal Studies courses, and offers significant opportunity for expanding work in paralegal studies through electives.
About the Program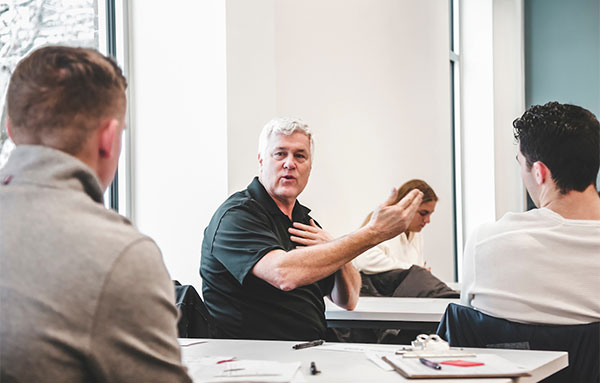 Graduates of this online program will receive a BA in University Studies with a concentration in Paralegal Studies. In addition to required coursework, this program includes an internship, in which students can take 3-15 credits working in a legal environment. It also provides for elective courses in areas such as Family Law, Employment Law, Healthcare Law, and Bankruptcy.
The bachelor's program encourages multi-disciplinary work, combining law, science, ethics, and other disciplines for a rich appreciation of the law in society. Students must complete a minimum of 30 credits at the 300 level or above. Prior college credits may be transferred into the BA degree.
Interested in learning more about our program?
Join us for a virtual information session on Nov. 14, 2023 at 7 p.m. Register Now
Degree Requirements
The online bachelor's program requires completion of a total of 120 credits:
43 credits in general education
47 credits in Paralegal Studies
remaining credits are elective courses
The curriculum assures that our students become acquainted with many fields of study, with a focus on a wide range of legal specialty courses necessary for a career as a paralegal.

Prior college credits may be transferred into the BA degree. 

We encourage you to explore the course catalog.
After graduating, I became an Immigration Paralegal in a private law firm in Hartford, CT. Knowing that my job unites families and allows individuals the opportunity to gain new experiences is my biggest reward. The education and values I received from UHart made me a valuable employee and a better person in all aspects of my life.
Evelyn M. Navarro, Paralegal Studies Graduate
Admission Requirements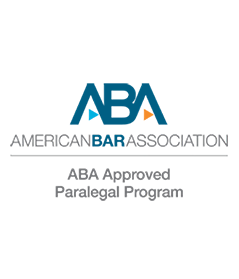 Prospective BA in University Studies with a Paralegal Studies Concentration students must have completed a minimum of 30 transferable college credits, and earned a minimum GPS of 2.0 on previous coursework.


Generally:
coursework taken at accredited institutions for which the student earned a minimum grade of C- will transfer.
Computer coursework older than five years and some technical coursework will not transfer.
Adults who have not accumulated 30 credits are welcome to take courses at the University of Hartford as non-matriculated students until they reach 30 credit hours or they may matriculate into the Associate of Science in Paralegal Studies program. Upon completion of the 60 credit associate degree, students can seamlessly transfer to the BA in University Studies with a Paralegal Studies Concentration to complete their baccalaureate degree.
Students may not have been full-time students at the University of Hartford in the two years prior to their application to the BA in University Studies with a Paralegal Studies Concentration.
How to Apply
Arrange a personal interview with Sharron Dillon, Esq., Program Manager, Paralegal Studies Program at 860.768.5468 or sdillon@hartford.edu so we can better assess your educational goals, better assist you with a preliminary academic development plan, and provide personal assistance with the application process. If you have college transcripts, bring them for an initial evaluation of your transfer credits – and any questions you want to ask us!
Begin the Part-Time/Adult Undergraduate Application.
Arrange to have your official transcripts from all previously-attended colleges, or your high school transcripts or GED scores if you have fewer than 30 potentially transferable credits from other colleges, sent directly to the Admission Office. 
Please note: High School transcripts are required for review purposes if a student has less than 30 credits from another institution when applying to UHart.  High School transcripts are required for financial aid purposes for students who have less than 60 credits transferring into their program of study at UHart.