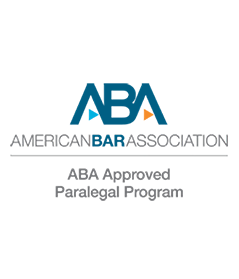 UHart's Paralegal Studies Program curriculum actively engages students in critical thinking, ethical evaluation, and legal analysis, while digging into the substantive areas of law.
Through a rigorous curriculum that introduces students to legal principles and real-world application, the Paralegal Studies Program provides the thorough education and training necessary for professional opportunities in a wide variety of legal settings, some of which are the fastest-growing careers in this country.
The University of Hartford's American Bar Association (ABA) approved Paralegal Studies Programs are completely online. These online programs are one of the first of their kind in the United States, putting our students at the forefront of online learning.  
Interested in learning more about our program?
Join us for a virtual information session on June 15, 2023 at 7 p.m. Register Now
Contact Us
Please note: The Paralegal Studies Program is not designed to prepare students for law school. Paralegals may not provide legal services directly to the public except as provided by law. 
Our program stands out, and here's why:
Students aren't a number; they're part of a caring, encouraging community
Courses are offered online year-round; no campus visits are required
Paralegal Certificate can be completed in about one year
Professional and personalized job counseling, placement services, and internship program guidance
Curriculum continuously updated to reflect the needs of the legal profession
Large alumni population in the community, ensuring a network of professionals to assist in career growth
Experienced, practicing attorneys teaching their areas of practice
Our objective: see students flourish and reach their goals
The University of Hartford Paralegal Program has some the most prestigious and knowledgeable attorneys in the nation. They are teaching paralegals exactly what they will need to prepare them for their careers. I could not have asked for a better quality of leadership and professionalism from any institution. I am so happy with the education that I received. I graduated and received my BA degree and what's most important I got my dream job!
Ewelina Ostaszewska, Assistant Clerk, Probate Court, District of Berlin
Career Outlook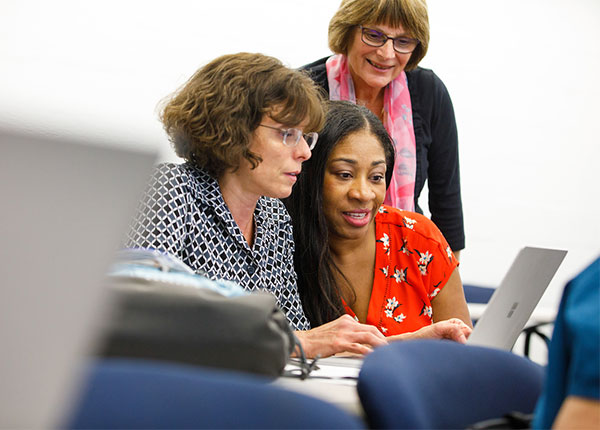 Paralegals work under the supervision of an attorney in many different areas of the law, such as litigation, real estate, corporate, probate and estate planning, family law, environmental, employment, intellectual property, and bankruptcy.
They perform a wide variety of legal tasks, such as:
Assisting in civil or criminal trial preparation,
Interviewing clients and witnesses,
Conducting legal research and investigation,
Preparing legal documents and correspondence,
Analyzing complex procedures and transactions,
Drafting legal pleadings and memoranda, and
Preparing articles of incorporation.
Paralegals are an important and integral part of the legal team. Your work as a paralegal allows the legal team to more effectively meet the needs of the client, and to more efficiently address the complex problems demanding legal expertise.

Paralegals may not provide legal services directly to the public except as provided by law.
Program Statistics
95% Job Placement
Your Paralegal training at UHart will prepare you to enter the work force with confidence.
9:1 Faculty/Staff Ratio
Classes are small, by design, to encourage in depth learning and plenty of time for one-on-one attention.
90% Receive Financial Aid
UHart is committed to making your education approachable, doable, and affordable.
Enrollment Information
ADMISSION:
We encourage you to reach out and learn more about our Paralegal Degrees. Admission is accepted on a rolling basis for this online program. Beginning to end, UHart's Paralegal program will guide you through the process of applying and registering for courses.
Tuition:
UHart is committed to keeping your educational endeavors affordable. Learn more about tuition and financial aid. 
Courses:
The Paralegal Studies program is designed to deliver a well-rounded, hands-on education. You can read specifics about the department and its courses by visiting the course catalog.
This program is 100% online. Students must take at least nine semester credits or the equivalent of legal specialty courses through synchronous instruction. Students who enter a degree program may transfer legal specialty courses taken at prior institutions, in conjunction with the legal specialty transfer policy, and based on an evaluation by the Program Director.
Students who enter a degree program may transfer legal specialty courses taken at prior institutions, based upon an evaluation by the Program Director. Courses will be accepted if they are:
From an accredited college or university in the United States,
From an ABA-approved paralegal program, and
Are similar in scope and content to the courses in UHart's Paralegal Studies Program.
Note: After matriculation in the associate's or bachelor's program, or enrollment in the Paralegal Certificate program, all required Paralegal Studies courses must be taken at the University of Hartford.
ABA Advisory Board
The ABA requires each approved paralegal program to have an Advisory Board.  UHart's Paralegal Studies Advisory Board serves in an advisory capacity and is the liaison between the Paralegal Program and the legal community, serving to advise the Program on shifts and trends in the legal community, as well as evaluating the Program's curriculum and objectives, the needs of the legal community, and performance of graduates.

The Advisory Board plays an active role in student professional development, hosting and participating in student workshops such as resume review, LinkedIn profile development, interview skills, mock interviews, and business etiquette.
Current Students
The information below includes resources for current paralegal students at the University of Hartford. 
Overview
ABA REQUIREMENTS
Students perform "substantive legal work" (paralegal or attorney level work); and
Students work in an area that is considered "new learning" for the student.
WHO QUALIFIES FOR INTERNSHIPS AND WHAT ARE THE REQUIREMENTS?
Required for the bachelor's degree in Paralegal Studies
Strongly recommended for both the associate's degree and Certificate
May take between 3 and 15 credits of internship. For each 3 credits students of internship, must complete 120 hours of work at the internship site and attend 2 one hour in-class sessions. Students can perform more than one internship experience. Students may also arrange an internship at their current job (as long as it constitutes "new learning").
Must have at least 60 college credits and have taken the following required courses: Introduction to the Legal System, Legal Research and Writing I, Ethics and Professional Responsibility for Paralegals, and the course in the content area in which they wish to do their internship.
Certificate students recognize the need for legal experience on their resumes. An internship is a way to strengthen their resumes and complement their current background.
Aside from completing the required number of hours at the internship site and in the classroom, students must also complete a number of assignments to be submitted to the Internship Supervisor.
WHAT ARE THE STEPS FOR STUDENTS CONSIDERING AN INTERNSHIP?
Meet with the Internship Supervisor to discuss areas of interest (type of law, legal setting, past career experience, etc.) and schedule of hours they are available.
Interview at potential internship site.
Develop syllabus and assignment list with Internship Supervisor.
For more information on the Internship Program, contact Sharron Dillon, Internship Supervisor, at sdillon@hartford.edu.
University of Hartford students and alumni are active in a number of legal organizations. Students are encouraged to participate in professional organizations; this participation continues after graduation. Students and alumni regularly participate in Connecticut Bar Association and Central Connecticut Paralegal Association activities. Faculty and program-alumni have served as Co-Chairs of the Paralegal Section of the Connecticut Bar Association.Program alumni frequently serve in leadership roles in CCPA. 
Students due to complete their degree should consult with their advisor and complete a degree application. The degree application needs to be submitted, evaluated, and signed by Kellie Westenfeld, the school evaluator, then submitted to the Registrar's office. 
The deadline to submit your application to the Registrar's Office is posted on the Academic Calendar. Your application should be submitted to Kellie Westenfeld by email at westenfel@hartford.edu, by fax at 860.768.5160, or in person in the Computer Center (CC 231), at least two weeks before the Registrar's deadline to allow time for the evaluation. Generally, the deadlines are as follows:
June for a September completion
October for a December completion
February for a May completion
Contact Kellie Westenfeld at westenfel@hartford.edu with any questions.