Paralegal Certificate
The online Paralegal Certificate program is designed for students who:
have a minimum of 60 undergraduate credits (30 credits of which must be in the liberal arts) and therefore have a strong background in general education,
want to compliment a degree in another discipline, or
want a paralegal certificate without earning another degree.
Interested in learning more about our program?
Join us for a virtual information session on June 15, 2023 at 7 p.m. Register Now
About the Certificate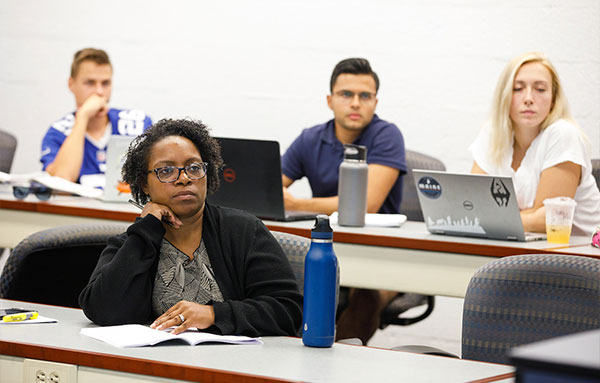 A Paralegal Certificate will prepare you to work under the supervision of an attorney in law firms, banks, public interest and legal aid organizations, governmental agencies, and corporate law departments, to name a few places. You will perform a wide variety of legal tasks, such as drafting legal documents, assisting in civil or criminal trial preparation, or preparing articles of incorporation for a new corporation. A paralegal enables supervising attorneys to more effectively meet the needs of clients, and to deal more efficiently with the complex problems demanding legal expertise.
Certificate Requirements
The Paralegal Certificate program is 19 credits:
10 credits are required courses (LAH 201, 250, and 325)
9 credits in areas such as litigation, business law, estate administration, or healthcare law
The certificate can be completed in about a year.
We encourage you to read more in the course catalog.
Admission Requirements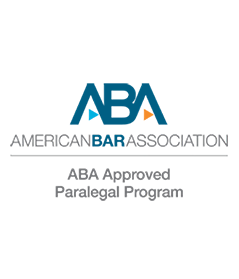 Prospective Certificate students must have a minimum of 60 college credits, 30 of which must be in the liberal arts, and must have a minimum GPA of 2.0.
How to Apply for Admission
Arrange a personal interview with Sharron Dillon, Esq., Program Manager, Paralegal Studies Program at 860.768.5468 or sdillon@hartford.edu so we can better assess your educational goals, better assist you with a preliminary academic development plan, and provide personal assistance with the application process. If you have college transcripts, bring them for an initial evaluation of your transfer credits – and any questions you want to ask us!
Begin the Part-Time/Adult Undergraduate Application.
Arrange to have your official transcripts from all previously-attended colleges, or your high school transcripts or GED scores if you have fewer than 30 potentially transferable credits from other colleges, sent directly to the Admission Office.
Please note: High School transcripts are required for review purposes if a student has less than 30 credits from another institution when applying to UHart.  High School transcripts are required for financial aid purposes for students who have less than 60 credits transferring into their program of study at UHart. 
I can say with certainty that obtaining the paralegal certificate helped give me an edge when applying for law schools and applying for law clerk jobs early on in my law school career. Not only did the Paralegal Program provide for me the opportunity to see if law was really what I wanted to do, but it offered me experiences that I would have never experienced, helped me form valuable mentorships, meet a variety of fellow students and offered me the opportunity to attend professional events. Although it seemed like such a simple decision at the time, joining the paralegal program really influenced the entire trajectory of the rest of my educational career and I couldn't be happier with my decision."
Brittney McCartney, Paralegal Studies Graduate