Our two low-residency Master of Fine Art programs are designed specifically to meet the needs of practicing artists seeking the terminal degree in their discipline while maintaining active, full-time professional careers. Each program requires approximately 27 months to complete.
Students come to the Hartford Art School during a two-to-four week summer intensive residency, and travel to selected cities in locations around the world during intensive 1-2 week sessions throughout the rest of the year. Off-campus locations are chosen carefully for their proximity to major art markets, site-specific learning opportunities, and practicing professionals.
Meaningful Work Meets Real Life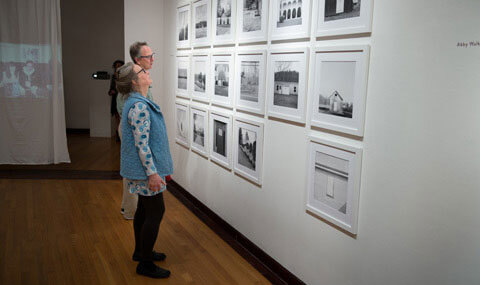 During the non-resident portions of the program, students maintain ongoing contact with the program director, thesis advisor and faculty through an online platform. The low-residency structure of the programs provide nontraditional working students the opportunity to complete a professional degree while simultaneously accommodating employment and family obligations.