Pre-Collegiate Visual Arts Portfolio Workshop 2023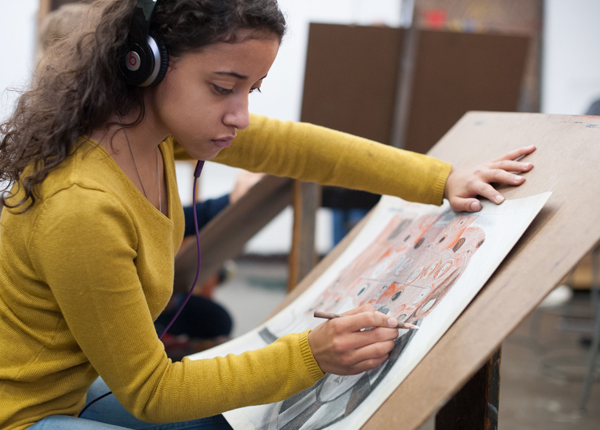 In the summer, the Hartford Art School hosts a unique educational experience through its Visual Arts Portfolio Workshop. This opportunity connects high school students* with other artists, challenges them to think in new ways, and teaches them to creatively problem solve over the summer break—all while creating new artwork to build their portfolio!
This in-person program takes place at the Hartford Art School on the University of Hartford's campus.
July 10 - August 4, 2023
Why you should attend
You are serious about studying art
You are considering a college track in art or design
You are looking to connect with like-minded peers
You would like to develop skills and work building towards your college application portfolio
You want to develop a strong studio practice to enhance your ability to work more independently
You would like to increase your visual communication skills
You want to gain the ability to speak about your work and the work of others
You want to engage with experienced instructors who are professional artists
Learning outcome
The primary objective of this workshop is to provide an educational experience that allows students to connect with each other, challenge themselves, think critically, and problem solve over the summer break. 
APPLICATION INFO + Deadlines
Our application window has now closed as there are limited spots.
Scholarship awardees will be notified by June 16. 
By applying, you are committing to participate for the entirety of the program, Monday – Friday, July 10 - August 4, 9 a.m. – 4 p.m.. If anything changes after notification of acceptance, please call 860.768.5486 and leave a message no later than July 5, 2023.
Classes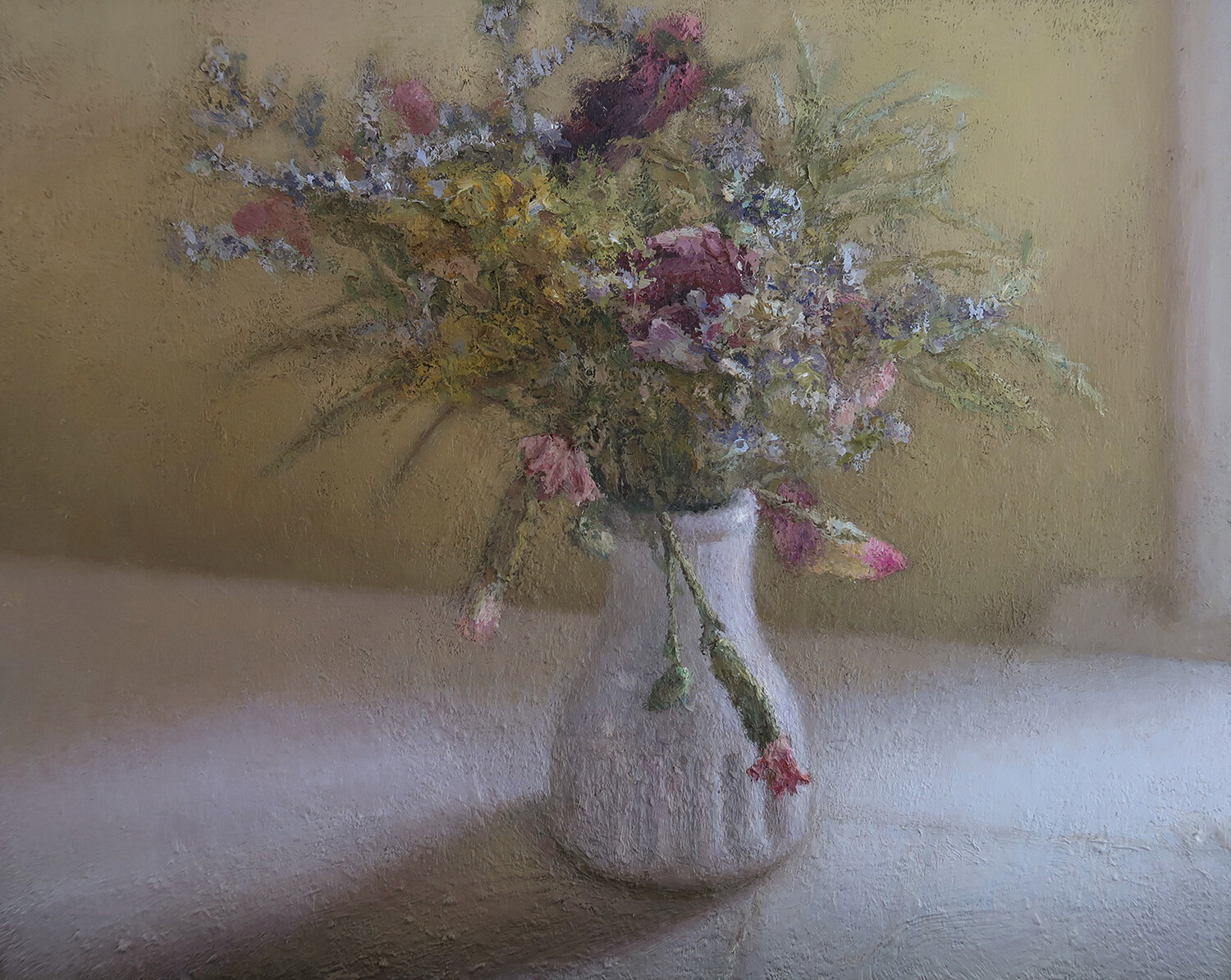 Observational Drawing (figure & still-life)
Focusing on both the figure and the still-life, you will sharpen your observational skills working from professional figure reference materials and tabletop constructions. You will investigate the nature of drawing as a way of seeing and developing technical skills through the exploration of understanding line, tone, form, and composition. Both gestural warm-ups and long-finished drawing approaches will be employed. 
Faculty: Brandon Brownlee
Brandon Brownlee is an artist currently living and working in Connecticut. He holds an MFA in Painting from New York Academy of Art. He completed his BFA in Illustration at UHart's Hartford Art School and his AFA in Visual Fine Art from Manchester Community College. Brownlee's work, which has been exhibited nationally and internationally, is held in private collections in the United States.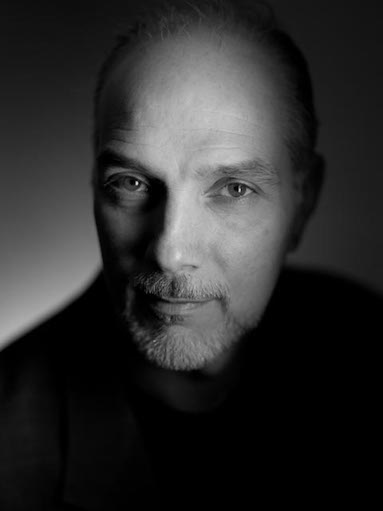 Photography
A traditional analog film photography workshop including experience with 35mm cameras, film developing, and B&W printing practices. We will utilize the University of Hartford campus for group photo sessions, and gain knowledge using professional photographic equipment in the lighting studio and hand printing in our darkroom. 
Faculty: Tom Prutisto
Your instructor, Tom Prutisto, is the visual arts media technician and an adjunct instructor at the Hartford Art School. A graduate of Rochester Institute of Technology with 40+ years of experience in photography, he has worked in all photographic formats, films, and technologies in commercial, industrial, and educational environments.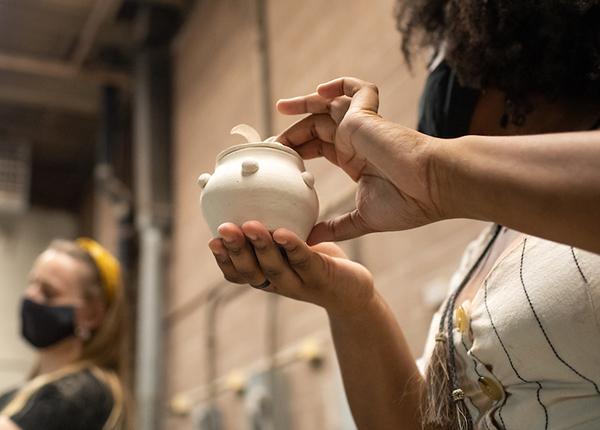 Ceramics
A class exploring the use of clay through wheel throwing and hand-building methods. Basic glazing and firing techniques will also be covered.
Faculty: Matt Dercole
Matt Dercole is a ceramicist whose emotional and sometimes disturbing sculptures incorporate illustrative and narrative qualities, reflecting the viewer's own psychological complexities. He received his MFA in ceramics from the University of Iowa and his BA in ceramics from Bloomsburg University. He has participated in multiple artist residencies including Lillstreet Art Center and Arrowmont School for Arts and Crafts. He is currently technician and instructor of ceramics at Hartford Art School. matthewdercole.com
July 10 - August 4, 2022
Drawing
9:00 a.m. - 12:00 p.m. (all sessions)
Photography
1:00 p.m. - 4:00 p.m. (July 10-21)
Ceramics
1:00 p.m. - 4:00 p.m. (July 24-August 4)
$995.00, includes supplies and materials.
After registering, please mail payment (checks made payable to Hartford Art School) to:

Rebecca Zablocki
Hartford Art School
200 Bloomfield Avenue
West Hartford, CT 06117
Attn: Pre-Collegiate School Workshops
The University of Hartford will continue to follow State and CDC guidelines for the health and safety of students, faculty, and staff. Please check our Health and Safety Guidelines for updates.
Additional High School & Middle School Programs
This annual conference brings hundreds of middle school students and their teachers to our campus for all day studio workshops. Students make watercolor portraits, wire sculpture, digital photographs,  ceramic pots, and everything in between. This partnership we share with middle schools provides a wonderful opportunity to inspire both students and teachers. Please contact the Connecticut Association of Schools for details on the Arts in the Middle Conference.
The annual Connecticut Scholastic Art Awards and Exhibition brings hundreds of middle and high school students and their parents as well as teachers and supporters of the fine arts to our campus for a statewide juried exhibition and award ceremony. More than 500 student works, chosen against thousands, shows at the Silpe Gallery. Awards ranging from cash prizes and art supplies to college scholarships are granted to exceptional students. For more details and for how to get involved, contact the Connecticut Art Education Association.
Each year, the SBM Foundation provides a grant to the Hartford Art School to administer a series of four pre-collegiate studio workshops. The program brings three high schools (Manchester, East Hartford, and Rockville, selected by the grantor) to campus involving 60 students during each visit. These students and teachers have the opportunity to come to the Hartford Art School and participate in studio workshops and lectures over the academic year.  Any schools and grantors interested in a similar arrangement should contact us for details.
We offer one-day workshops for you and your classes in a variety of studio areas. These sessions utilize our regular facilities and are taught by our faculty. Cost to students is minimal and many supplies are provided by the Hartford Art School. Transportation is arranged by your school as a field trip. These workshops are generally offered on Fridays and are approximately three to four hours long. Parental permission is required and for life drawing classes. We can also arrange for teacher workshops in any studio area.