Celebrating our Recipients
Excellence achieved.
At UHart, we are committed to making your education affordable and attainable.
We offer scholarships that can be as much as full tuition to students who display academic merit, artistic talent and performance, or program-specific interests.
Each year, accepted students with high academic success are invited to a scholarship competition for National Honors recognition. These University scholarships are renewable for four years when the recipient maintains a 3.25 cumulative GPA. The competition includes three components: students complete an essay, participate in an interview with a faculty member, and attend a scholarship program where they can meet current students, and other accepted students. These scholarships empower students from varied backgrounds and interests to make the most of their UHart experience.
Paige Gagnon '25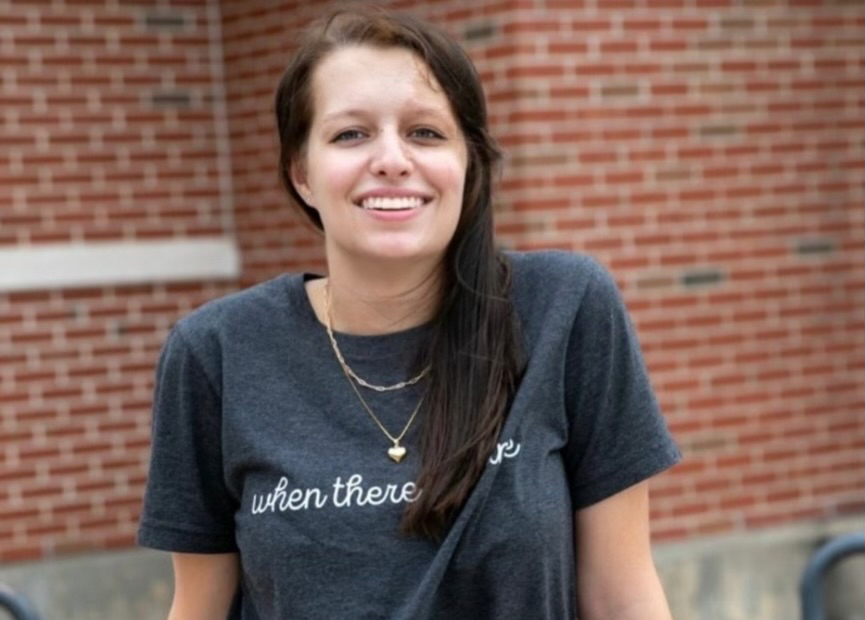 Paige Gagnon '25, from Manchester, was drawn to UHart when her great-uncle, a UHart alumnus, recommended that she apply. Shortly after applying, she heard from many of her parent's friends— who were also alumni about how much they loved their college experience, and how welcoming the community is. Paige has found that to be true during her first semester. Among her favorite things at UHart, beyond the community, is the food, the resources that the UHart library has to offer, and the scientific equipment she has access to through the labs she is taking.  When asked about what it meant to her to be a full-scholarship winner, she remarked "It means a lot to me. Without this scholarship, I would not have been able to afford to come to UHart, and I would not have met such amazing, supportive friends and staff. This scholarship also gives me the opportunity to take classes outside of my major that I have an interest in, such as classes on ancient societies or art classes. As a Health Professions: Pre-Optometry major, her plans for after graduation include optometry school, residency, and then joining a practice as an optometrist.
Akosua Adu '25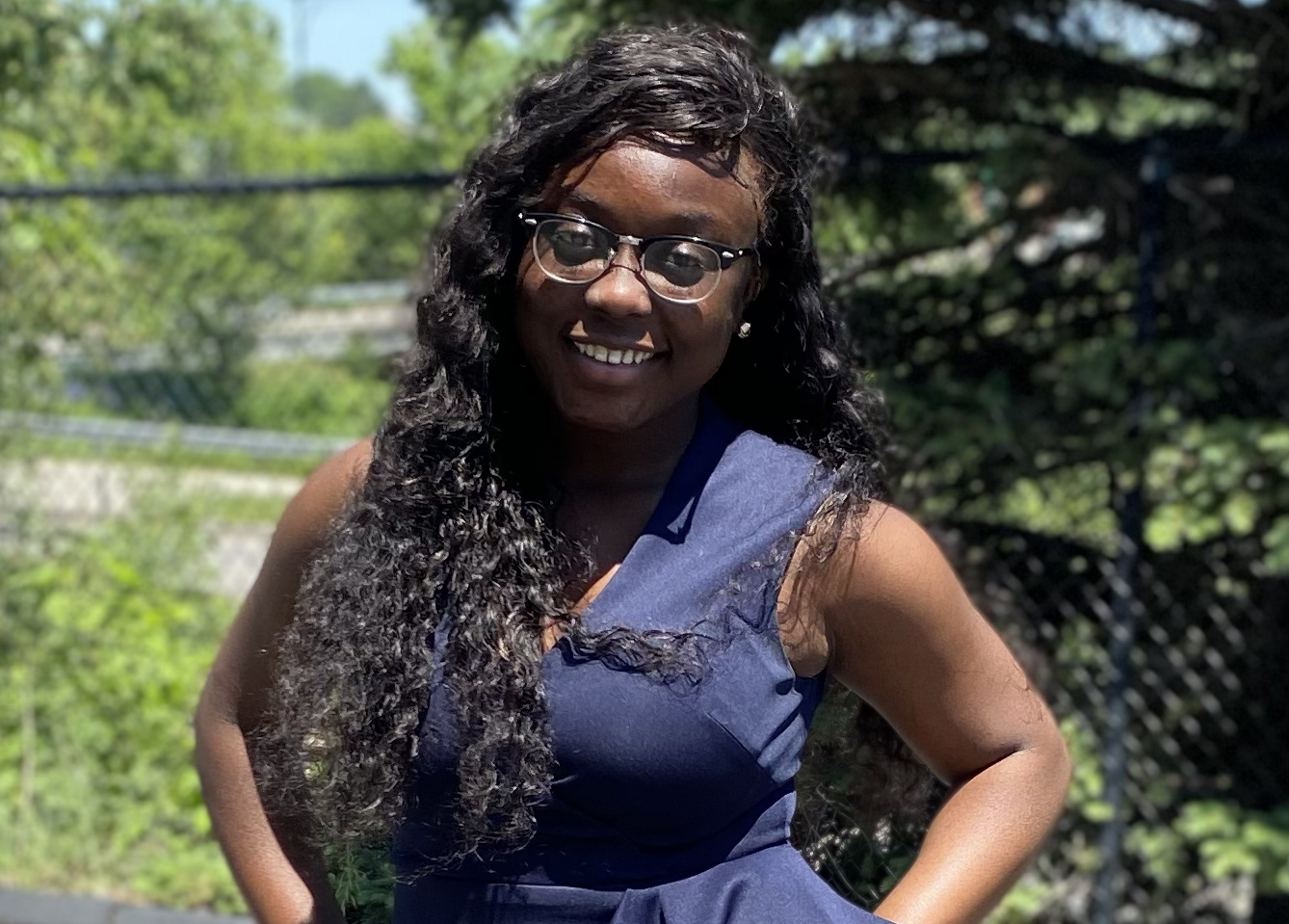 When looking for a school for her undergraduate degree, Akosua Adu '25, wanted somewhere that put an emphasis on community. She has found that with UHart being a smaller school— she doesn't feel like a number in a lecture hall, but instead as an individual worth getting to know by her professors. She also loves how diverse the school is. In fact, that is one of her favorite parts. "I love that I'm surrounded by people who look like me all the time. I love how people of color are represented in the student body as well as the staff. It goes to show the progress of our community." Studying in the Health Professions: Pre-professional program, Akosua plans to attend either physician's assistant or medical school after graduation. As a winner of the scholarship, she celebrates her own success and is proud that her family gets to see her success as well! "I love how I can inspire my younger family members and friends back home through this scholarship. Getting this scholarship has shown people around me that we are capable of achieving so much in this life. It shows us that we are not held bound to the many limitations that our parents had to face, especially being the children of immigrant parents." Akosua is from Worcester, MA and plans to graduate in 2025.
Colin Larkin '23
Colin Larkin '23 is a first-year student from Colchester, Connecticut who is majoring in health sciences with plans to become an orthopedic surgeon with a concentration in sports medicine. One reason he applied to UHart is its proximity to home and he says it's helpful to see familiar faces from high school once in a while. "My UHart experience so far has been welcoming," he says. "Collaborating with people of different backgrounds and exploring new perspectives and ideas has been interesting and fulfilling. I've also joined different clubs and built connections that are preparing me for future classes and building my resume."
Kyla DeBenedetto '25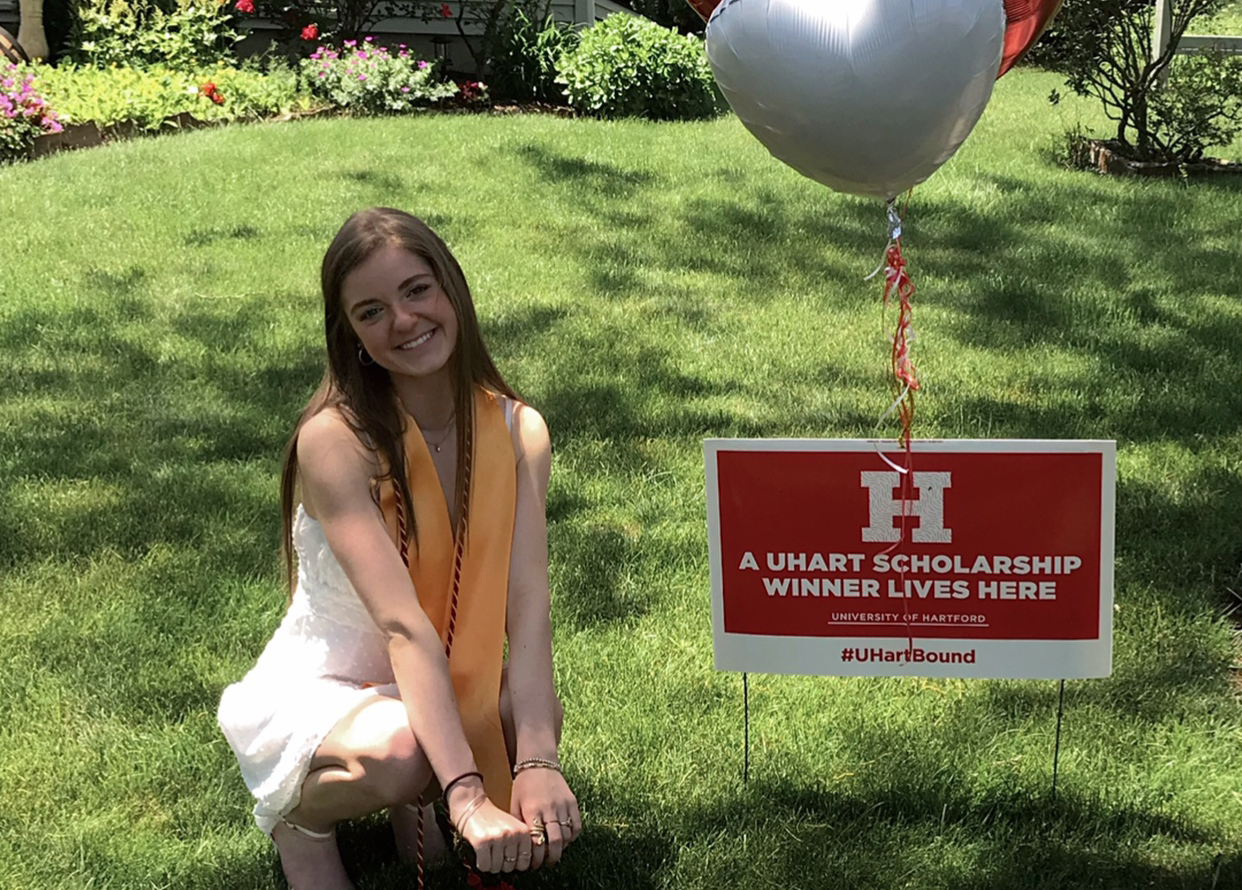 Kyla DeBenedetto '25, a Radiologic Technology major from Ansonia, CT, has a goal to work in a major community hospital as part of a team that helps patients live a pain free, active, and healthy life after graduation—but she won't stop there. Kyla also wants to gain the education and experience necessary to run a Radiology Department. Kyla chose UHart for her studies because it is one of the few schools that offers a bachelor's degree that is also JCERT accredited for radiologic technology. Beyond that, she could tell that UHart was a welcoming atmosphere during her campus visits. The welcoming atmosphere that she initially witnessed has proven to be one of her favorite aspects of the University. She describes it as family-style, and a true community-based environment where students are always laughing and practicing acts of kindness for one another. Kyla has taken advantage of the clubs and organizations that UHart has to offer as a member of the Red Key tour guides, as a Student Ambassador, and as a member of numerous clubs. As a recipient of the full scholarship, Kyla reflects on winning the scholarship calling the experience "One of the most exciting and life changing events. The opportunity to be able to attend such a prestigious institution of higher education, without the financial pressure, is something I am truly grateful for. I could not be more thankful to call the University of Hartford my home." 
Deja George '24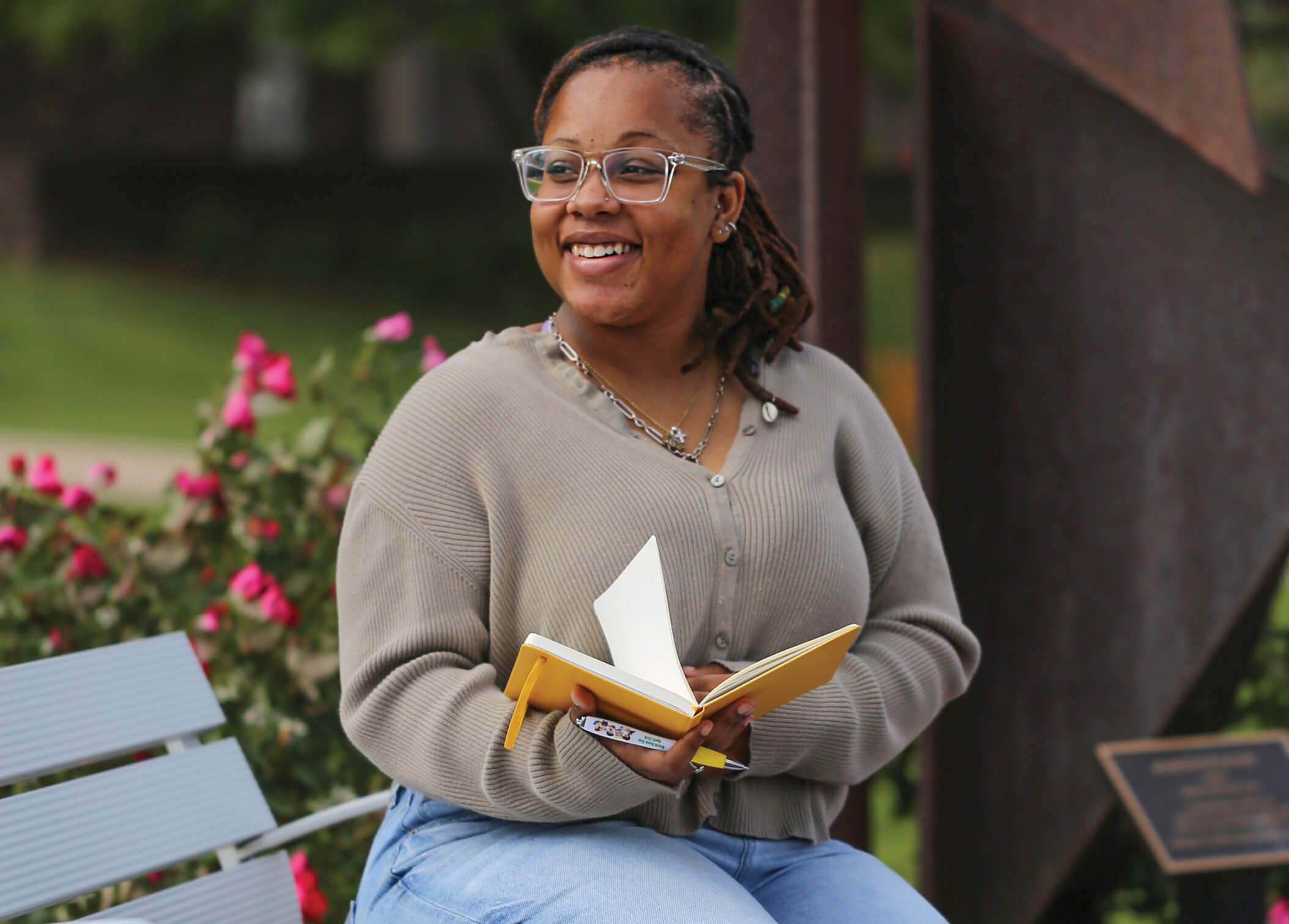 Deja George '24 is finding both educational and scholarship success in the College of Arts and Sciences while she pursues a double major in philosophy, and politics and government. At UHart's Scholarship competition, Deja got the chance to meet with many faculty members, some of whom became her professors, including Associate Professor of History and Philosophy Rochelle "Shelly" DuFord who interviewed Deja for the scholarship. "My interview with Dr. DuFord made me feel like I belonged," says Deja. "From the moment that we met, her caring and understanding approach to teaching has welcomed me." After college Deja plans to attend law school and become a civil rights attorney. She says UHart is helping her in achieving her goals by giving her all the tools she needs to take the next step. "UHart is helping me to apply for internships, build my professional portfolio, and acquire all the skills to help me prepare for law school."
Rene Liz '22
Rene Liz '22 had two interests that attracted him to apply to UHart. He was interested in pre-med and in music and the arts, all strong areas of success here. Now a sophomore, he has decided to major in audio engineering with an eye toward becoming a studio/recording engineer and producer. "Winning the scholarship was a huge moment for me and my family," said Rene, who is from Wethersfield, Connecticut. "When I got the news that I was one of the recipients I knew I finally had the means to pursue higher education."
Gina Picagli '23
Gina Picagli '23 felt extremely validated and appreciated by UHart when she learned she was a scholarship recipient. UHart was a school she had always considered and the scholarship meant the University wanted her to be part of its community. "It's close, but not too close to home (New Haven, Connecticut), small, but not too small, very open-minded and creative, as well as a tight-knit and friendly community. I could tell I loved the school during my first tour." The sophomore elementary special education major plans to become a successful and influential education and a well-rounded and productive member of society.
Ava Downey '23
Ava Downey '23 is a UHart legacy student following in the footsteps of her mom, dad, aunt, uncle, and aunt's brother. She is a first-year student from Leominster, Massachusetts majoring in computer science and living on the STEM-C RLC (Residential Learning Community) in Hawk Hall. She says her experiences here have added fuel to her desire to work eventually for NASA or SpaceX. "I had an immediate group of friends that made my college transition really easy and allowed me to fully immerse myself in college life. I also joined the Society of Women Engineers and helped them run a NASA webinar."
Alissa Hoffman '23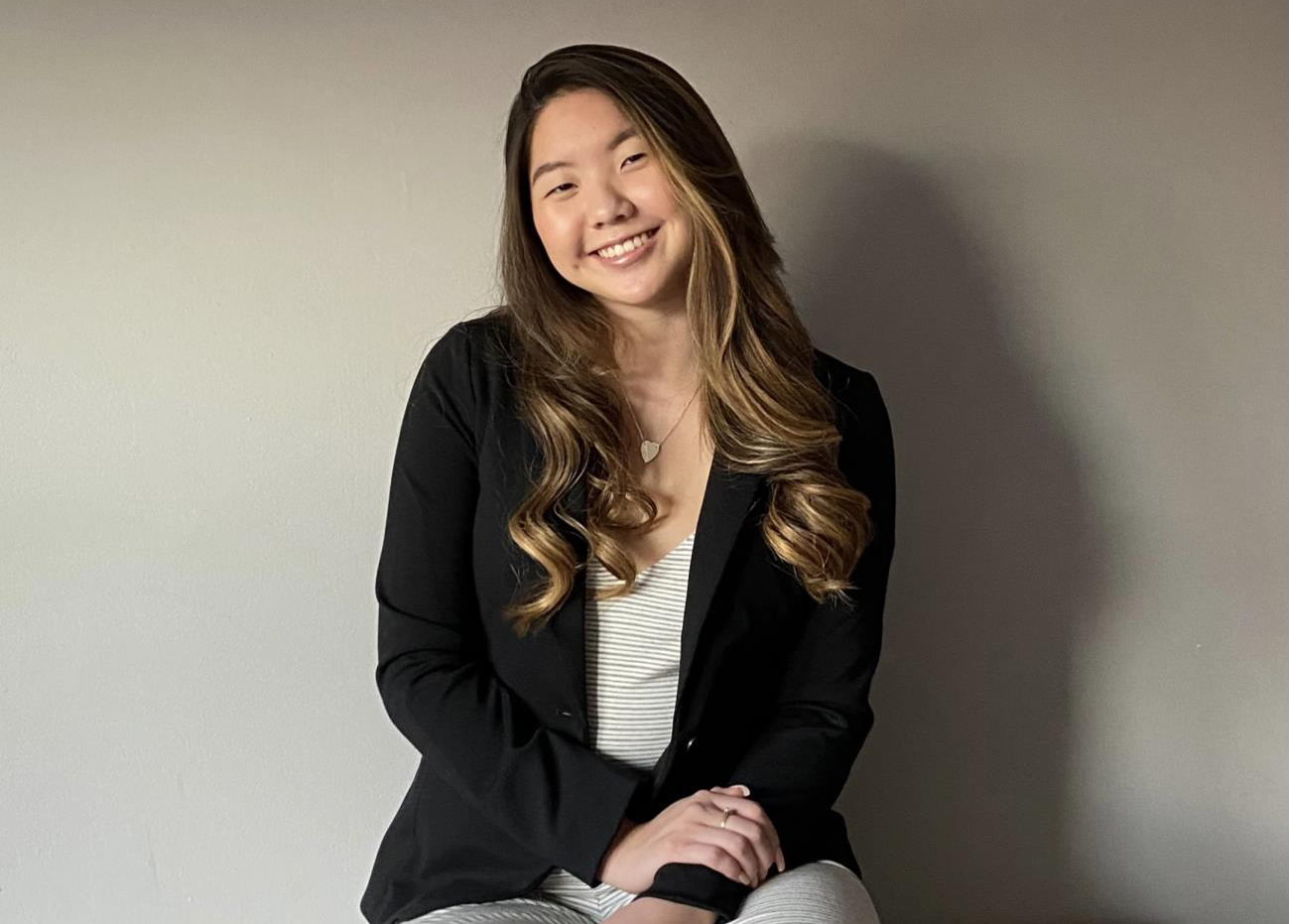 Alissa Hoffman '23 says the National Honors scholarship enabled her to attend college and put all of her focus on her studies. She always knew she wanted to major in marketing and was attracted to UHart's Barney School of Business professors and learning opportunities. The first-year student from Meriden, Connecticut says "I've met an amazing network of friends, been supported by amazing faculty, and had great opportunities to get involved on campus and in the community. I wouldn't change my experience for the world!"
"I've met an amazing network of friends, been supported by amazing faculty, and had great opportunities to get involved on campus and in the community. I wouldn't change my experience for the world!"
Alissa Hoffmann,
Dominic Rascati '22
Dominic Rascati '22 stopped by for a campus tour on his way to the beach and learned that the campus, curriculum, and proximity to home (Barkhamsted, Connecticut) was too good to pass up. The communication and English secondary education major says he appreciates being able to pursue both paths because he plans to work in publishing and, later, possibly become a professor. "Winning the scholarship gave me the opportunity to be here," says the sophomore, "and my experiences so far have given me knowledge and skills that I can use in a variety of settings in the future."
Kelly Insalaco '22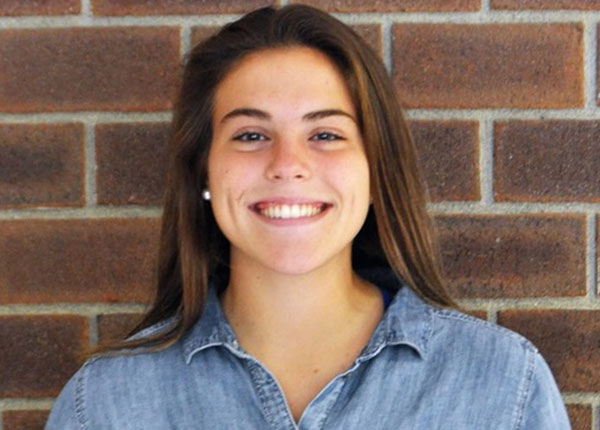 Kelly Insalaco '22 says winning the National Honors scholarship changed her life because she had major concerns about the financial impact that college costs would have after graduation. With the financial burden off her shoulders, the sophomore from Newton, New Jersey says she has been able to grow and develop at UHart. As a mathematics major, she applied to UHart because of its close connections with insurance companies. "UHart has already opened many doors that have allowed me to showcase my skills to future employers," she says. "I truly cannot imagine myself any other place."
"UHart has already opened many doors that have allowed me to showcase my skills to future employers," she says. "I truly cannot imagine myself any other place."
Kelly Insalaco '22,
Christina Roy '22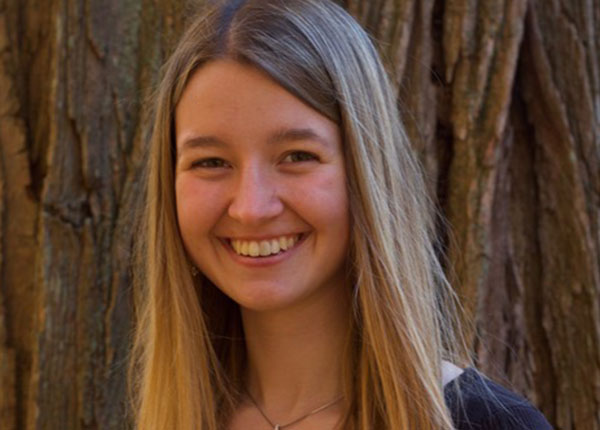 Christina Roy '22 always knew she wanted to go to college but also knew that she would have to pay for it. That made attending a private, four-year college an unrealistic dream, or so she thought.  "Winning the scholarship granted me the opportunity to receive a quality education at a cost I can afford. The stress my parents and I faced and various loan options were relieved." The sophomore from Goshen, Connecticut says she applied to UHart because of its caring environment that came through at open house. She is an accounting major who plans to become a certified public accountant and earn a position of leadership in a small to mid-size accounting firm.