Alumna Hayley Foster '94 Shares Her Formula for Success at the 2019 Barney Ellsworth LectureBarney Ellsworth Lecture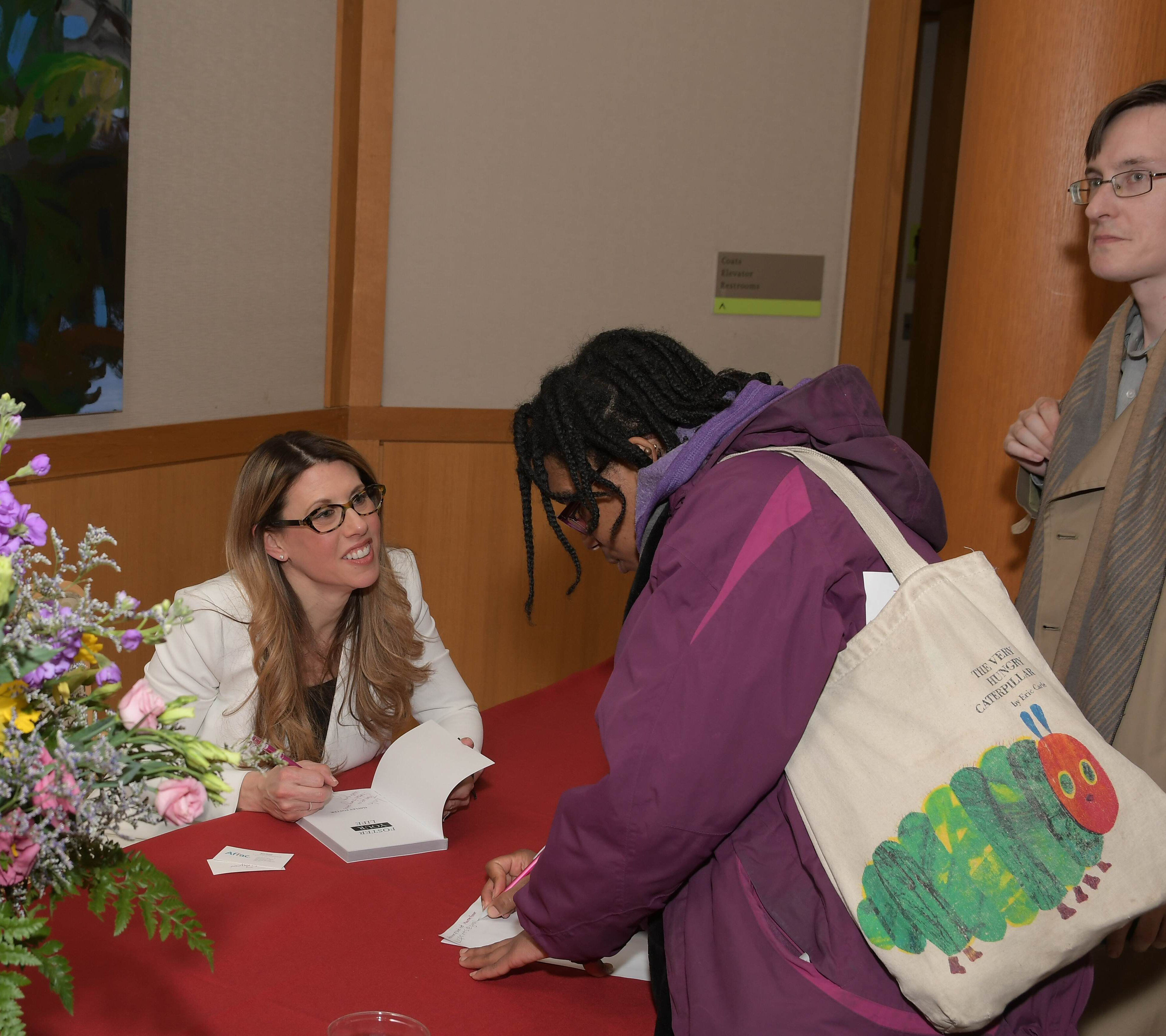 Like searching for the fountain of youth, many people search for a formula for success. On March 5, Hayley Foster '94, founder and chief fostering officer of Foster Inc., shared her formula for success as the featured speaker at the Barney School of Business' annual Ellsworth Lecture which promotes awareness of, and appreciation for, the American business system.

Foster told over 100 largely student attendees that they must ask themselves a series of questions and give honest answers if they want to achieve success. She noted that from the time we are able to talk we're asked "what do you want to be when you grow up?" She says the question should be "who do you want to be when you grow up?"

Foster's self-assessment questions continued with "What do you want people to believe about you? What impact do you want to have in life? What do you want to leave behind that's not necessarily monetary?"

After doing the self-assessment, Foster said one needs to determine how they are perceived by others. One way to determine that, she said, is to ask people to send you an email with one to three words that describe you. By reading through the emails, one can see words that are repeated and, hopefully, words that fit the persona that was discovered in the self-assessment.

"Once you have that word," she said. "Use it, live it, and make your life amazing."

Foster says her "use it, live it" words have fluctuated between "passion" and "support" throughout her career and she has been an "entrepreneur" as far back as she can remember. Barney School Dean Amy Zeng gave precursory backing to the validity of those words during her introduction of Foster. After meeting Foster for the first time, Zeng said she was impressed by Foster's creativity and passion. "I decided that these two components were strong keys to Hayley's success," Zeng said, "so I completed that formula to become "Passion + Creativity = Success" which is the title of today's lecture."

Foster did not take a straight career path to starting and leading Foster Inc. Two weeks after graduating from UHart in 1994, she began to work in consecutive advertising agencies where she built marketing campaigns for some of the largest brands in the world including Proctor & Gamble and Seagram's and launched websites and online marketing campaigns for companies such as Reebok, GE, and Chase Bank.  After eight years at the agencies, she launched a bag and accessory design and manufacturing company with offices in New York City and Shenzhen, China. Thirteen years later she decided to take her 20-plus years of experience and use it to inspire, support, and educate other women entrepreneurs. That's when she started Foster, Inc., a network of women-owned businesses.

The self-assessment questions Foster shared with the lecture audience are among the strategies she uses with women entrepreneurs to help them get started or to take their businesses to the next level. More of her tools and strategies can be found in her recently published book, Foster Your Passion. The first 100 attendees at the lecture received free copies of her book.