CETA Student Intern, Recent Graduate, and Adjunct Faculty Collaborating in Real World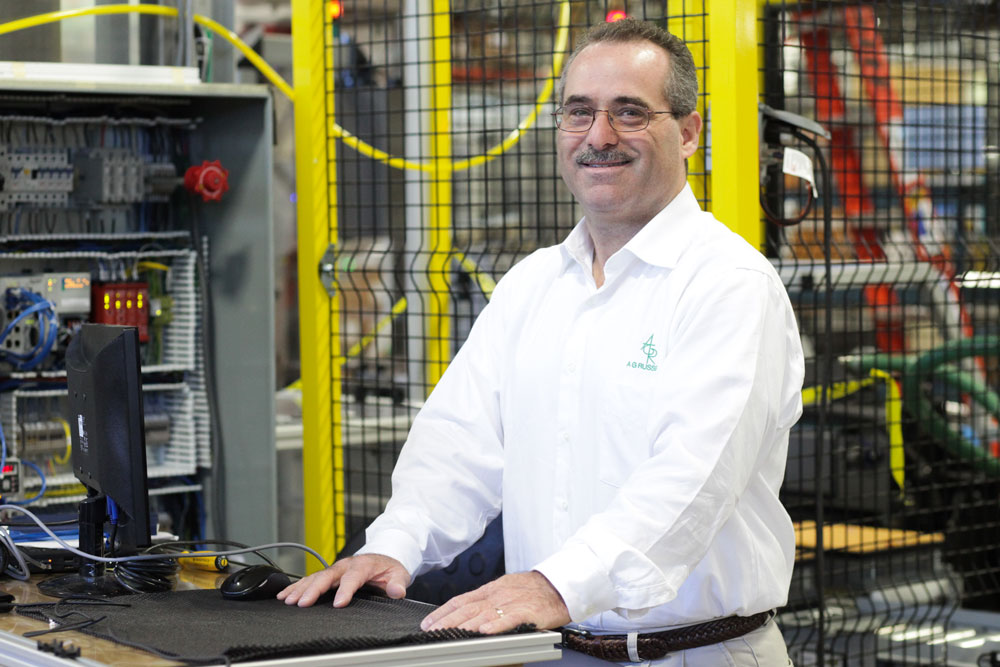 The College of Engineering, Technology, and Architecture (CETA) strives to offer industry-focused curriculum for students to gain the proper skills to succeed in today's workforce. We are proud of our continued faculty-student interaction outside of the classroom, where students are mentored and supported to prepare themselves for the job market. The power of this connection has allowed many of our students to intern and work for companies that our alumni and faculty have worked at. One example is that of adjunct faculty member and UHart alumnus Brian Romano '83, MBA '18, who works as the Manager of Control Systems Engineering and IT at Arthur G. Russell Co. (AGR). Brian recently hired a CETA graduate as an employee along with a rising senior in CETA as an intern this summer at his company and says one of the best aspects of being an adjunct faculty member is getting to know the brightest students in CETA and having an opportunity to hire them into his department.
Brian hired rising senior Aurian Emami '20, an electromechanical engineering technology major, as an intern this summer based on having him as a student last fall. He has been excelling in his role and is making a true impact at the company. Aurian says the work he has been doing at AGR is parallel to the information he is learning through the EMET program here at UHart. In particular, he is part of creating automated assembly systems that help deliver new products to the marketplace in an accelerated time frame. As control systems engineers, the team uses programmable logic (electrical) to communicate with equipment such as sensors, actuators, and cameras (mechanical) to accomplish certain tasks and receive feedback to stay automated with minimal human intervention. The machines assemble parts while adapting and correcting its errors to stay automated.
They use the highest quality cutting edge technology, are equipped with the most talented and friendly staff, and strive to keep the workplace as happy as a place can be," he says. "UHart and CETA have an amazing program for anyone looking to get their feet wet in the world of automation. I cannot be more grateful for the opportunities provided to me because of the preparation I received from the diverse courses and professors.
Aurian Emami '20, BS in Electromechanical Engineering Technology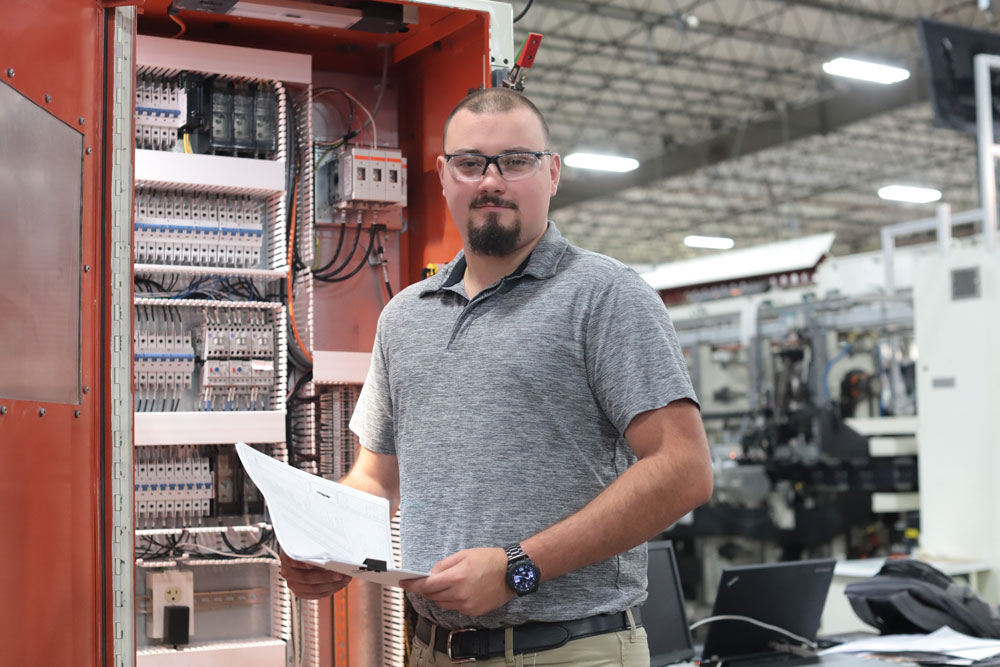 Because one of the goals at AGR is hiring new talent, Brian has made it part of his role to connect talented students interested in going into this field with the company. That is why he hired recent CETA graduate (and one of his previous students) Brett Yoder '19, BS in Electromechanical Engineering Technology as a Control Systems Engineer. Brian shared there are many reasons he hired Brett, including his high ranking in his class and mastering his class material. As his teacher, Brian also had a chance to see Brett mentor other students which fit well with the company's mission for its employees—helping others through the ability to share what you know and what you have learned so that everyone in the department is working with common information. Brett has already added value to a project by being able to trace through a machine control system, compare the design to the deployed system and correct drawings, wiring and bills of material. Brett credits UHart for preparing him with real-world skills he needs on a daily basis at his job.
"As a Control Systems Engineer, I am expected to know automation processes, how to design and program complex systems, and how to implement good safety practices. The software and hands-on skills that I learned in the classroom are applied directly to my field of work," he says. "The Electromechanical Engineering Technology program that the University of Hartford offers is cutting edge with all the necessary skills that graduates need right out of college. From the thorough mechanical courses to the comprehensive electronics courses they offer; the job opportunities are endless with such a broad field of study." – Brett Yoder '19, BS in Electromechanical Engineering Technology 
This is how the education and experience students have here at UHart and in CETA is unique to other schools. Students are gaining more than just a valuable education. They are making connections, being creative, and exploring new skills that are fundamental to their career success.
"Having been their college professor for one class and now their manager at AGR, I can see that CETA's EMET program at UHart has prepared both Aurian and Brett for the automation control systems profession," Brian says. "In addition to technical skills, it is also evident that the program has laid the foundation and taught them some of the soft skills needed of automation professionals. Seeing Brett and Aurian's accomplishments in the short period of time I have had them at AGR gives me a deep feeling of satisfaction that I have done my small part to help prepare them for their professional lives."