Architecture Graduate Students Participate in Summer International Research Initiatives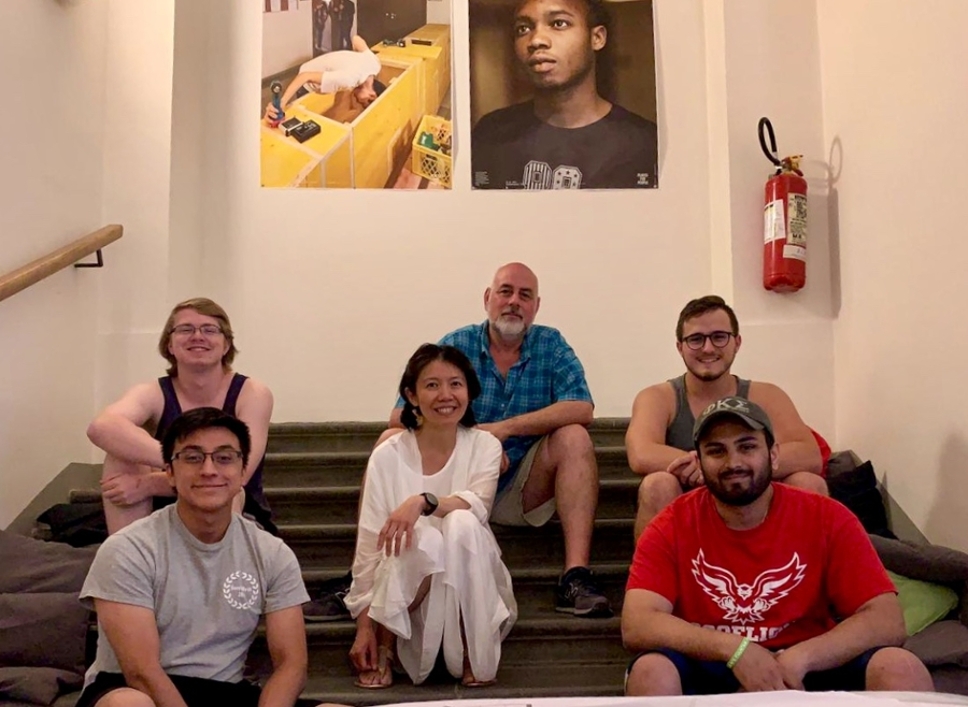 While attending the International Studies Institute (ISI) in Florence Italy, four graduate students from the Department of Architecture collaborated with faculty from the Munich University of Applied Science and Texas A&M University on two research initiatives. Randy Begin M'20, Bryan Hurlburt M'20, Raudra Patel M'20, and Michael Bernal M'20 have been studying abroad, under the direction of Associate Professor Theodore Sawruk, conducting coursework in urban design and architectural theory. After touring Italy for two weeks, the students settled into Florence for a month, and began developing urban design proposals for a new Eco district west of the historic city.
As a part of this scholarship, they collaborated via Skype with Paul Mittermeier from the Munich University of Applied Science, testing the web-based FeliCity-3D-Webtool, a recently developed support tool for assessing condition and energy performance of large building stocks, as well as setting up and comparing retrofitting concepts based on key performance indicators. FeliCity is based on the results of the research project FASUDIR funded by the 7th framework program of the European Union and implemented by an interdisciplinary development team of several leading scientific and research institutes, software developers and experts in the field of building retrofitting from five European countries. The focus of the student research is to apply the new program to the student proposed building forms to assess their energy performance across a broad spectrum of construction constraints.
My colleagues and I took part in the Study Abroad program in Florence, Italy, this summer which allowed us to immerse ourselves in the historical Architecture while fully engaging the Italian culture.
Michael Bernal, M'20, MArch
Simultaneously, they met with Hope Hui Rising from Texas A&M University, who is conducting research on adaptive urbanism, a framework for designing livable and resilient cities in Italy.  Rising is working with Italian academics and government agencies to assess the impact of climate change on seaports and inland waterways. Her specific focus is on flood alleviation related to sea level rise and seasonal storms. Having proposed a variety of waterfront developments along the Arno River in Florence, the students presented varied schemes for addressing the impending conditions, while creating waterfront recreation venues. They also participated directly with Rising's research study, providing additional and alternative perspectives to those previously secured. Pending research collaborations may result in joint design studios based at ISI Florence. This entire experience has been rewarding, educational, and exciting for the students.