CETA Welcomes New Faculty and Staff for the 2019-20 Academic Year
The College of Engineering, Technology, and Architecture (CETA) is excited to announce three new faculty members and a new staff member for this academic year. Each brings a wide range of industrial experience and knowledge for our students. 
Alaa Al Ghazo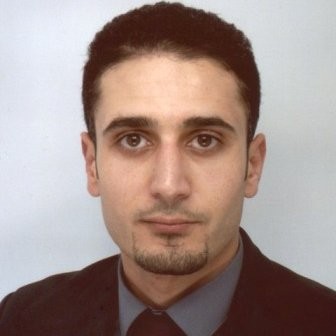 Alaa Al Ghazo joins us as a visiting instructor in CETA's Department of Electrical and Computer Engineering. Currently, he is a PhD candidate at Iowa State University, Department of Electrical and Computer Engineering. Once he defends his PhD thesis this fall semester, Al Ghazo will switch into a permanent position here at UHart as a tenure track assistant professor. 
His research area is Cybersecurity and the Internet of Things. Al Ghazo has a master's degree in Automation and Control Engineering from Edinburgh Napier University (UK). He also has a bachelor's degree in Electronics Engineering from Yarmouk University (Jordan). As for his professional experience, Al Ghazo has more than four years of industrial experience as an automation and control engineer in different companies and countries. Also, he has about 4 years of academic experience as a teaching assistant and part-time lecturer. 
Claudio Campana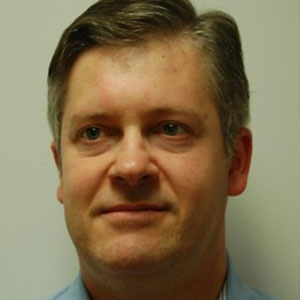 Claudio Campana M'97 took on a new role in CETA as a Clinical/Applied Assistant Professor in CETA's Department of Mechanical Engineering. He was previously the Research Engineer at the Engineering Applications Center in the College. He is a proud UHart alumnus earning his MEng in Mechanical Engineering from the University. Prior to his masters, he earned a a BSME from Boston University.  
His areas of research include Computer Aided Design and Manufacturing, Online inspection/supervision of manufacturing process and Mechatronics Design and Instrumentation. He has undertaken numerous projects with industry which includes laser and vision-based non-contact instrumentation for inspection of manufacturing processes and mechatronic instrumentation for test systems and motion control for rehabilitation devices. His research includes grants from NASA CT Space Grant Faculty Collaborative grant on Non-contact Measurement of micro-scratches and cracks using He-Ne infrared laser and research/testing of x-ray-based instrumentation for the Department of Homeland Security. Campana has published various papers for professional society conferences and journals including IEEE Transactions on Instrumentation and Measurement and Journal of Optics and Lasers in Engineering, Elsevier publications. In partnership with Albert Einstein College New York, he holds a patent for the invention for a mechatronic process for supporting patients with ambulatory systems for rehabilitation. 
Kevin McGivern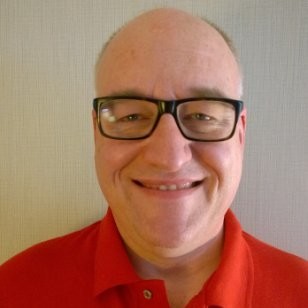 Kevin McGivern A'89, '89 joins us as a Visiting Assistant Professor in CETA's Department of Electrical and Computer Engineering. McGivern is a proud UHart alumnus earning both his ASEET and BSEET from the Ward College of Technology before it merged to form CETA in 2004. He went on to earn his MSEE from Western New England University and DSEE from AIU. 
McGivern brings many years of industrial experience to inspire his students. He founded McGivern Technologies to consult various industries. He also worked at Bicron Electronics on designing and developing magnetic components for multiple industries. Other companies he's worked for include Pitney Bowes and Hamilton Standard (now UTAS). Some of McGivern's achievements included many designs that are in the harshest environment possible, including downhole drilling a half a mile into the earth, deep-sea 6.8kM below the ocean, and even Mars. His research specialties include the Design and Development of Control Systems and Components for Harsh Environments, as well as High Voltage Isolation/Insulation. 
Jonathan Shapiro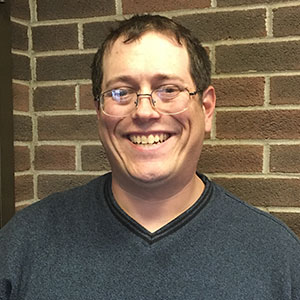 Jonathan Shapiro '17 served as a Visiting Assistant Professor in the College before moving into a staff role this fall. He is now working as the College's Machine Shop Technician. Shapiro is also a proud UHart alumnus earning his BA in University Studies, with a concentration in Urban Planning and Design. Outside of academia, he is the head of a drafting department for a small (alumni-founded) engineering firm. Shapiro says he is excited to continue to work for the University in this new role. He feels the University has given him a lot and he is excited to give back by helping our students.