Annual Master of Fine Arts Thesis Exhibition to Take Place June 17–25 in Joseloff Gallery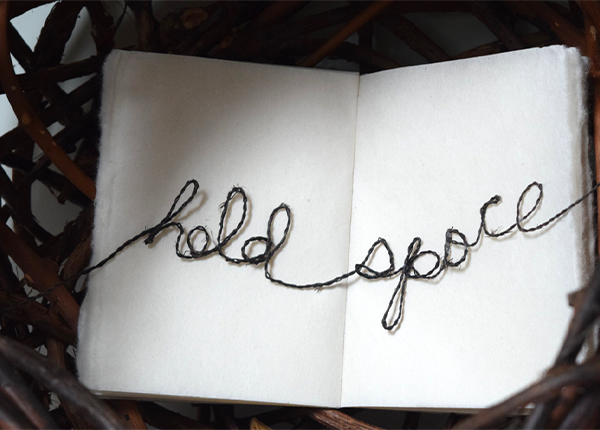 Out of challenge often comes artistic expression.

Such is the case for the University of Hartford's annual Master of Interdisciplinary Fine Arts thesis exhibition, named this year Ephemeral Streams: The Only Way Is Through, taking place June 17–25 at the Hartford Art School's Joseloff Gallery.

According to show organizers, the work by eight MFA student artists—who are originally from Connecticut, New York, Virginia, Italy, Canada, and Puerto Rico—highlights the impetuses and inspirations kindled by two years of social disruption by COVID. Through their art, each artist shares an individual story of the creative thoughts, ideas, tribulations, and motivations that pushed, pulled, and sustained them during the crisis.

A mixture of forms, styles, and materials—from sculpture, paintings, and speculative fiction to ceramics, shells, and fungi (and a dozen more in between)—will give this year's show a singular identity of its own. It is expected to be unlike any other exhibition in the region.

According to Mary Mattingly, acting MFA director, the use of the word Nomad in the name of the school's fine arts program reflects the group's concentration on "place-based" creative expression. The artists, who travel home several times a year, focus their work on elements indicative of their native locales, while also placing an emphasis on important ecological, social, and other key factors.

Among the eight artists represented are Julie Chen from Rochester, whose multimedia project echoes deeply personal memories of her mother and hometown; Mauricio Vargas from Virginia, whose fiction explores, among other things, cultural and biological evolution; and Aiyesha Ghani, an Arawak-Boricua Indian from Puerto Rico whose ceramics, beadwork, and geospatial imaging reflect the island's geography.

Each year, the group of MFA artists selected for the show meet with a facilitator to discuss their overall work and to try to identify a common theme. The 2022 exhibition, at which all participants will be present, will be open to the public most afternoons during the nine-day run from 1 to 5 p.m. (from 2 p.m. on June 21–23). There will be an opening reception on Friday, June 17, from 5 to 7 p.m. and a closing reception on Friday, June 24, from 5 to 7 p.m.